Posted on October 23, 2023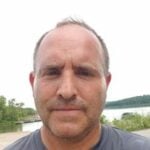 By Stephen Vilardo, SuperWest Sports
W
e saw some top teams struggle last week but still pick up wins—though North Carolina did not survive their scare.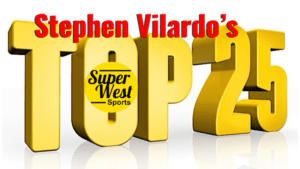 Ohio State may have had the biggest win as their defense shut down Penn State.
Florida State and Alabama also picked up wins over ranked foes, and Utah made a statement that they still belong in the conversation.
Here is how I see the nation's top teams stacking up this week.
1. Georgia Bulldogs 7-0 (Last week 1)
Last Week: BYE
G
eorgia has now won a school-record 24 straight games, the longest active streak in the nation.

The Dawgs have 34 straight regular season wins.
UGA might get some tests in the coming weeks with the rivalry game with Florida followed by a meeting with a very good Missouri team.
Next Week: vs. Florida (Jacksonville)
2. Michigan Wolverines 8-0 (2)
Last Week: Won at Michigan State 49-0
M
ichigan just keeps on beating teams up. In the last seven quarters, the Wolverines have outscored opponents 101-0.

Michigan has outscored foes 325-44 on the season and has allowed less than 10 points in every game but one.
The Wolverines have won 20 consecutive Big Ten games, the longest active conference win streak in the nation, and the longest conference win streak in Michigan history.
Next Week: Bye
3. Florida State Seminoles 7-0 (3)
Last Week: Beat Duke 38-20
F
lorida State extended its win streak to 13 games and has scored at least 30 points in all 13 of those wins.

That is the longest active streak in the nation with 30+ points scored.
The Noles moved to 22-0 all-time against Duke, the most wins without a loss by one current Power 5 team vs. another in the modern era (since 1936).
Next Week: at Wake Forest
4. Ohio State Buckeyes 7-0 (5)
Last Week: Beat Penn State 20-12
O
hio State's defense is elite.

The Buckeyes shut down a very good Penn State offense and are now 23-8 against PSU since they joined the Big Ten.
While one Big Ten coach can't beat top-10 opponents, Ryan Day proves once again that he can.
The OSU head coach is now 8-5 in games against Top 10 foes and has a 35-2 record as head coach in Big Ten games.
Next Week: at Wisconsin
5. Washington Huskies 7-0 (6)
Last week: Beat Arizona State 15-7
W
ashington's offense looked like a juggernaut all season
But the game against the Sun Devils marked the first time the Huskies won without scoring an offensive touchdown since the 2018 Pac-12 Championship

game.
Michael Penix looked human, and the offense struggled, but UW still found a way to get a win. That is the mark of a good team, and they avoided the letdown.
Next Week: at Stanford
6. Oklahoma Sooners 7-0 (7)
Last Week: Beat UCF 31-29
T
he Sooners avoided a home letdown to UCF, and like Washington, it was not pretty but OU got the job done and remains unbeaten.

Oklahoma was able to get the run game going on offense against the Knights. If they can sustain that, it will be a big bonus for an already good offense.
The Sooners have allowed 74 points in the first half of games this season, but just 39 in the second.
Next Week: at Kansas
7. Oregon Ducks 6-1 (8)
Last Week: Beat Washington State 38-24
O
regon ran for 248 yards and allowed the Cougars to get just 57 yards on the ground as the Ducks got back in the win column.

Oregon might be one of the most complete teams in the nation with a solid offense and defense.
The Ducks will face another stiff test at Utah. Don't count out Oregon, despite their loss to Washington.
Next Week: at Utah
8. Penn State Nittany Lions 6-1 (4)
Last Week: Lost at Ohio State 20-12
P
enn State went to Columbus and once again continued their misery vs Ohio State.

The Nittany Lions offense could not get enough done against an elite OSU defense. Penn State is still chasing the elite under James Franklin.
With the loss to the Buckeyes, PSU is now 1-9 against Ohio State under Franklin and 3-16 in their last 19 games against Top 10 opponents.
Next Week: vs. Indiana
9. Texas Longhorns 6-1 (10)
Last Week: Won at Houston 31-24
I
n a common theme this week, a Top 10 team survives a scare from an inferior opponent.

The win over Houston was not pretty, but as I have already said, they survived and got the win.
Texas jumped out on the Cougars and then withstood a frantic Houston comeback for the win. And the win is the most important thing.
Next Week: vs. BYU
10. Alabama Crimson Tide 7-1 (11)
Last Week: Beat Tennessee 34-20
L
ast season, Alabama lost at Tennessee. After the win on Saturday, Nick Saban is now 21-2 at Alabama when avenging a loss.

Yes, Saban has only lost twice in consecutive games to the same opponent.
Alabama outscored the Vols 27-0 in the second half to pull off the win. This is an Alabama team that continues to improve as the season progresses.
Next Week: Bye
11. Oregon State Beavers 6-1 (12)
Last Week: Bye
O
regon State enjoyed a mid-season bye week, and over the final five games of the regular season, will have a chance to make a lot of noise.

This Beaver team is in control of their fate, and if they can keep winning, they could find themselves making a lot of noise nationally as well.
OSU has shown the ability to win games this season in defensive tilts as well as offensive shootouts.
Next Week: at Arizona
12. Ole Miss Rebels 6-1 (13)
Last Week: Won 28-21 at Auburn
F
or the first time since 1951-52, Ole Miss has won consecutive games over Auburn.

The Rebels held the Tigers to under 300 yards of offense and were able to run the ball at Jordan-Hare Stadium.
Jaxson Dart was efficient and Quinshon Judkins had a big game.
Next Week: vs. Vanderbilt
13. Utah Utes 6-1 (14)
Last Week: Won 34-32 at USC
C
ole Becker booted the game-winner for the Utes as they beat USC for the fourth consecutive

game.
Utah got a big game from Bryson Barnes and Sione Vaki as the offense may have finally turned the corner and looks like it can supplement the defense that is already elite.
Next Week: vs. Oregon
14. Air Force Falcons 7-0 (15)
Last Week: Won at Navy 17-6
A
ir Force is 7-0 for the first time since 1997.

The Falcons stepped outside of conference play and got a win over Navy as the defense took over. AFA opened up a 17-0 lead and limited the Midshipmen to 11 yards of offense through the first three quarters.
Navy averages 204 yards rushing per game and the Falcons held them to 22 for the game.
Next Week: at Colorado State
15. LSU Tigers 6-2 (16)
Last Week: Beat Army 62-0
T
he Tigers racked up 570 yards of offense in a dominant win over Army.

LSU's offense that is putting up video game numbers, having scored at least 48 points in four straight games. It's the first time LSU has done that since 1933.
QB Jayden Daniels became one of only six players in FBS history with at least 10,000 passing yards and 2,000 rushing yards in his career.
Next Week: Bye
16. Notre Dame Fighting Irish 6-2 (17)
Last Week: Bye
T
he Fighting Irish had a bye week after their 28-point win over USC.

Notre Dame will hope to keep the momentum going as they host Pittsburgh before heading to a suddenly slumping Clemson in two weeks.
Next Week: vs. Pitt
17. Missouri Tigers 7-1 (21)
Last Week: Beat South Carolina 34-12
M
izzou is now 7-1 and has beaten South Carolina in five straight meetings.

The last time the Tigers opened the season 7-1 was 2012 when they ended up 12-2 and claimed the SEC East.
If they want to repeat that feat it will require a win over Georgia following their bye.
Next Week: Bye
18. North Carolina Tar Heels 6-1 (9)
Last Week: Lost to Virginia 31-27
N
orth Carolina had a 10-point lead and let it slip away at home against Virginia.

None of the three things in that sentence make sense, and all three are bad. The loss to a bad UVA team is troubling, but it does not ruin the Tar Heels season.
An ACC title is still in grasp and while their playoff hopes have taken a huge blow, they still have an outside shot at things.
Next Week: at Georgia Tech
19. Tulane Green Wave 6-1 (23)
Last Week: Beat North Texas 35-28
M
ichael Pratt has thrown a TD pass in 39 of his 40 career games and has thrown multiple TDs in 29 of those games.

This was not the prettiest of performances for the Green Wave but they picked up the win. Willie Fritz and Tulane just keep winning, the head coach has built a program in New Orleans.
They have gone 18-3 since the start of 2022, trailing only Georgia (22) and Michigan (20) for the most wins during that span.
Next Week: at Rice
20. UCLA Bruins 5-2 (24)
Last Week: Beat Stanford 42-7
E
than Garbers stepped in at starting QB and Carson Steele ran for three TDs as the Bruins rolled over Stanford.

UCLA has played very good defense this season and if the offense can continue to play like this it could be a very good end of the season for the Bruins.
UCLA is now 10-4 in their last 14 true road games.
Next Week: vs. Colorado
21. Duke Blue Devils 5-2 (19)
Last Week: Lost at Florida State 38-20
R
iley Leonard was not 100% in the loss to the Seminoles and it showed.

The FSU defense did a good job taking things away from the Blue Devils, but Duke clearly did not have their best offensive night.
Duke still put up a good fight against a Top 5 opponent.
Next Week: at Louisville
22. USC Trojans 6-2 (18)
Last Week: Lost to Utah 34-32
U
SC has now lost two straight games following a loss to Utah at home. The Trojans had won 11 straight home games before falling to the Utes.

Things may get a little easier this week with a trip to Berekely on deck.
USC was able to score points on Utah, as they put 32 on the scoreboard against a team that was allowing just 12.2 per game entering the matchup.
Next Week: at Cal
23. Tennessee Volunteers 5-2 (20)
Last Week: Lost at Alabama 34-20
T
ennessee held a 20-7 edge over Alabama at the end of the first half, representing Alabama's largest halftime deficit since trailing 24-10 at Texas A&M on Oct. 9.

The lead would not last and the Vols will lament this one at the end of the season.
Tennessee is third in the nation with 4.0 sacks per game and got to Alabama QBs four times in this one.
Next Week: at Kentucky
24. Louisville Cardinals 6-1 (24)
Last Week: Bye
L
ouisville had a bye after they lost for the first time this season as they were outscored 24-0 by

Pittsburgh after halftime.
The Cards had a week to try and correct things ahead of a very good Duke opponent.
Next Week: vs. Duke
25. James Madison 7-0 (NR)
Last Week: Won at Marshall 20-9
T
here are just nine unbeaten teams remaining and one of them is James Madison.
The Dukes have won 10 in a row overall and the defense shut down Marshall in the most recent win.
JMU outgained the Herd 405-169 last Thursday.
Next Week: vs. Old Dominion
---
—More from Stephen Vilardo—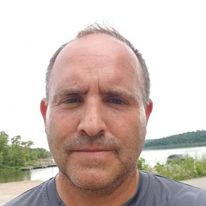 Latest posts by Stephen Vilardo
(see all)