Posted on October 9, 2023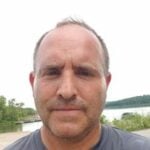 By Stephen Vilardo, SuperWest Sports
W
e finally saw some of the upsets that we had been denied earlier in the season.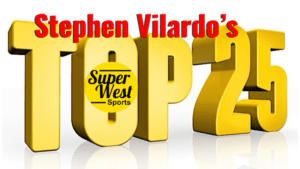 There were some big matchups within the Top 25 that did not disappoint, and we have a few more on deck.
Georgia solidified themselves as the number one team and maybe silenced some doubters, for a week at least.
1. Georgia Bulldogs 6-0 (Last week 1)
Last Week: Beat Kentucky 51-13
G
eorgia has now won a school-record 23 straight games, the longest active streak in the nation. The Dawgs have won 33 straight regular season wins. But this one was tight.

The Bulldogs finally looked like a No. 1 team this week. Carson Beck threw for 389 and UGA collected over 600 yards of offense. The day this offense gets as good as the defense is bad news for the rest of the country.
Well, they looked pretty good on offense against a good Kentucky team.
Next Week: at Vanderbilt
2. Michigan Wolverines 6-0 (3)
Last Week: Won at Minnesota 52-10
M
ichigan allowed Minnesota to score 10 points, the most they have allowed this season. The Wolverines have outscored their foes 224-37 on the season.

Michigan has won 18 consecutive Big Ten games, the longest active conference win streak in the nation.
The Wolverines are the full package, and with a win over Indiana next week, they would match their longest Big Ten win streak ever.
Next Week: vs. Indiana
3. Florida State Seminoles 5-0 (2)
Last Week: Beat Virginia Tech 39-17
F
lorida State extended its win streak to 11 games with a win over Syracuse.

The Seminoles have looked good on both offense and defense all season.
Jared Verse recorded 2.0 sacks and may be the best pass rusher in the nation.
Next Week: vs. Syracuse
4. Ohio State Buckeyes 5-0 (4)
Last Week: Beat Maryland 37-13
O
hio State did not have the running game working at all against Maryland.

Kyle McCord had his best game as a Buckeye with 320 yards, but things were not perfect in the win.
Nonetheless, things are certainly looking pretty good in Columbus.
Next Week: at Purdue
5. Penn State Nittany Lions 5-0 (5)
Last Week: Bye
P
enn State had a bye week and will pick up the schedule with UMass coming to town. The Minutemen should not be much more than a spot on the road for the Nittany Lions.

The schedule gets much tougher the following week with a trip to Ohio State.
Penn State has scored at least 30 points in each of their last 12 games.
Next Week: vs. UMass
6. Oregon Ducks 5-0 (9)
Last week: Bye
O
regon is 2-0 in Pac-12 play with a combined score of 84-12.

Like Washington, the Ducks were off the week before they're set to meet in Seattle. This will be their first true test of the year.
The meeting between the rivals could ultimately decide a spot title game in December and offers huge national implications.
Next Week: at Washington
7. USC Trojans 6-0 (6)
Last Week: Neat Arizona 43-41 in OT
A
gainst Colorado, USC let the Buffs back into the game late.

Against Arizona, the Trojans fell behind 17-0 before storming back and winning in triple overtime.
Caleb Williams all but willed the team to victory. It may not have been his best game statistically, but he made all the plays needed to get the win.
Next Week: at Notre Dame
8. Washington Huskies 5-0 (8)
Last week: Bye
W
ashington and Oregon each got an extra week off to prepare for their huge showdown.

The Huskies are averaging 46 points per game this season. Arizona may have slowed UW a bit in their last win, but they still could not stop them.
We will see if the Duck defense has an answer.
Next Week: vs. Oregon
9. Oklahoma Sooners 6-0 (11)
Last Week: Beat Texas 34-30

Oklahoma scored 34 points and gained 486 yards of offense against a Texas team that had been allowing 12.8 points and 290 yards per game.
The Sooners rank fourth in the nation in scoring with 45.2 per game.
Next Week: Bye
10. North Carolina Tar Heels 5-0 (12)
Last Week: Beat Syracuse 40-7
N
orth Carolina has opened the season 5-0 for the first time since 1997 and just the second time since 1983.

The Tar Heels have scored at least 30 points in every game this season.
The UNC defense was a question entering the season but has looked every bit the part this season.
Next Week: vs. Miami
11. Texas Longhorns 5-1 (7)
Last Week: Lost to Oklahoma 34-30
T
exas fell to Oklahoma for their first loss of the season.

The Longhorns are now 2-1 against ranked opponents this season.
UT still scored 30 points in the loss, though, and has reached 30 points in all six games this season.
Next Week: Bye
12. Alabama Crimson Tide 5-1 (13)
Last Week: Won at Texas A&M 26-20

Alabama's defense was dominant against the Aggies in the second half, limiting A&M to just 15 rushing yards after halftime.
This may not be the best team Nick Saban has ever had, but it is a team that is getting better each week.
Next Week: vs. Arkansas
13. Oregon State Beavers 4-1 (16)
Last Week: Won 52-40 at Cal
O
regon State's offense erupted in the win over Cal, but the defense had its worst performance of the season.

Still, it shows that this OSU team has plenty of firepower on offense.
The Beavs can win in slow-down fashion as they did against Utah or in a shootout as they did against the Bears.
Next Week: vs. UCLA
14. Ole Miss Rebels 4-1 (17)
Last Week: Beat Arkansas 27-20
T
he defense that got picked apart in the win over LSU found their form once again against Arkansas.

The Rebels limited the Razorbacks to 36 yards rushing, the lowest total they have allowed to an SEC opponent since 2016.
Ole Miss ended the game with five sacks and the defense has had at least four sacks in four of their six games this season.
Next Week: Bye
15. Utah Utes 4-1 (18)
Last Week: Bye
U
tah had a bye week and there is no word yet on the status of Cam Rising.

Last week his injury was revealed to have been more severe than previously thought.
His potential return (and return to form) would be huge as the offense has not looked great to this point.
Next Week: vs. California
16. Air Force Falcons 5-0 (21)
Last Week: Bye
T
he Falcons are 5-0 for the first time since 2003 years. Dating back to last season Air Force has won ten straight games, the fourth longest streak in America.

Air Force has a good formula with solid defense and the ground game.
Wyoming is next up and the Cowboys have proven that long win streaks do not scare them.
Next Week: vs. Wyoming
17. UCLA Bruins 4-1 (24)
Last Week: Beat Washington State 25-17
U
CLA forced four turnovers and pressured Washington State throughout.

This was a Cougar offense that was fourth in the nation in scoring and the Bruins shut them down. UCLA's defense is legit and continues to prove it.
A tough road test awaits at Oregon State.
Next Week: at Oregon State
18. Washington State Cougars 4-1 (14)
Last Week: Lost at UCLA 25-17
W
ashington State's defense came to play against the Bruins with nine tackles for loss recorded, but they may have been on the field too much.

In total, the Cougar defense was on the field for 97 plays, the most in a game for them since 2016 against Colorado.
WSU had no answer for the UCLA pass rush.
Next Week: vs. Arizona
19. LSU Tigers 4-2 (23)
Last Week: Won at Missouri 49-39
J
ayden Daniels had another good game at QB with 259 yards passing and another 245 passing. With Daniels connecting with Malik Nabors, this is an elite offense.

The reason they have two losses and are not in the Top 10 anymore is because the defense is far from elite.
In the end, they got some stops against the Tigers, but Missouri moved the ball most of the game.
Next Week: vs. Auburn
20. Duke Blue Devils 4-1 (22)
Last Week: Bye
M
ike Elko has gone 13-5 in his first 18 games as Duke's head coach.

The Blue Devils got a win during the bye with Riley Leonard's injury being a high ankle sprain and not anything more serious.
The QB will miss time but should return. That's good news as he makes the Duke offense go.
Next Week: vs. NC State
21. Louisville Cardinals 6-0 (NR)
Last Week: Beat Notre Dame 33-20
L
ouisville is 6-0 for the first time since 2013.

The Cardinals have become bowl-eligible in the minimum amount of games to do so.
The fast start has been quiet and under the radar but this could be a Cardinals team that can make some more noise this year.
Next Week: at Pittsburgh
22. Wyoming Cowboys 5-1 (NR)
Last week: Beat Fresno State 24-19
W
yoming ended Fresno State's 14-game win streak and will now look to end Air Force's streak of 10-straight wins.

The Cowboys play excellent defense and run the ball well. The defensive front seven could be on par with almost any team in the nation.
Andrew Peasley proved he could take the reigns and win a game when he needed to against Fresno State.
Next Week: at Air Force
23. Kentucky Wildcats 5-1 (20)
Last week: Lost at Georgia 51-13
K
entucky forced a turnover against Georgia, giving them 10 takeaways through their first six games.

That is the most ever for the Wildcats in their first six games of the season, but it was about all that went right for the Cats in Athens.
The beatdown was a statement for the top-ranked Dawgs.
Next Week: vs. Missouri
24. Notre Dame Fighting Irish 5-12 (10)
Last Week: Lost to Louisville 33-20
N
otre Dame has lost two of their last three and should be lucky it is not a three-game slide.

Things don't get easier next week with USC coming to South Bend.
It could mark the last week we see a ranked Fighting Irish team for a while.
Next Week: vs. USC
25. Miami Hurricanes 4-1 (15)
Last Week: Lost to Georgia Tech 23-20
O
h boy! First off, Miami probably should not have been in a one-score game with Georgia Tech to begin with. This was not the Canes' best performance.

But to lose like they did, oh my. Take a knee a couple of times and, worst case, you're running backward for six seconds on the final play.
Devastating loss.
Next Week: at North Carolina
Dropped out: Maryland & Fresno State
---
—More from Stephen Vilardo—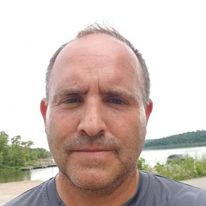 Latest posts by Stephen Vilardo
(see all)