Posted on October 2, 2023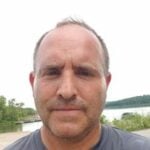 By Stephen Vilardo, SuperWest Sports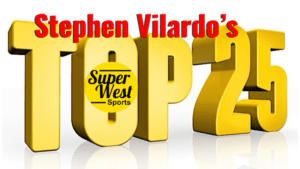 As the calendar turns to October conference play is getting into full swing across the country.
We saw some games go down to the wire in the Top 25.
Also, with the season in full swing, we start seeing more bye weeks. There were some last week and we'll see a few more coming up.
1. Georgia Bulldogs 5-0 (Last week 1)
Last Week: Won at Auburn 27-20
G
eorgia has now won 22 consecutive games and 32 straight in the regular season. But this one was tight.

This Bulldog team looks vulnerable, but Brock Bowers might be the best pass catcher in the nation after pulling in a career-high 157 yards against Auburn.
Kentucky could pose some issues this week.
Next Week: vs. Kentucky
2. Florida State Seminoles 4-0 (2)
Last Week: Bye
F
lorida State extended its win streak to 10 games with last week's win against Clemson.

The Seminoles were able to enjoy a week off after the win.
Virginia Tech has struggled this season but the week off should have the Noles focused and not looking past the Hokies.
Next Week: vs. Virginia Tech
3. Michigan Wolverines 5-0 (3)
Last Week: Won at Nebraska 45-7
M
ichigan has held all five opponents to under 10 points this season, outscoring their foes 172-27 on the year.

Michigan has won 17 consecutive Big Ten games, the longest active conference win streak in the nation.
The Wolverines have allowed opponents to score points on just six of 50 possessions this season, 0.63 points per possession.
Next Week: at Minnesota
4. Ohio State Buckeyes 4-0 (4)
Last Week: Bye
O
hio State had a very physical game at Notre Dame and then got an extra week to recover.

The Buckeyes will get an explosive offense next time out in Maryland.
The OSU defense will be tested and the offense might need to produce a little more than we've seen so far this season.
Next Week: vs. Maryland
5. Penn State Nittany Lions 5-0 (5)
Last Week: Won at Northwestern 41-13
P
enn State reached 30 points on offense for the 12th consecutive game, the longest streak in the nation.

This one was tougher than the final score would indicate and more difficult than it should have been for half a play.
The Nittany Lions have scored points in the last 32 quarters they have played, the longest streak in the country.
Next Week: Bye
6. USC Trojans 5-0 (6)
Last Week: Won at Colorado 48-41
T
he Trojans looked great for just over a half of play against Colorado, then let things get away from them late.

Colorado has a good offense, and USC kept them in check for much of it. The Trojans can't let teams hang around and come back like that.
This could be a big issue against better opponents.
Next Week: vs. Arizona
7. Texas Longhorns 5-0 (7)
Last Week: Beat Kansas 40-14
T
exas improved to 2-0 against ranked opponents with a win over Kansas.

The Horns finally allowed a red zone TD from an opponent in the win. Texas has now allowed one TD on 10 opponent Red Zone trips.
Quinn Ewers created three TDs, two with his legs while throwing for another. He passed for 325 yards and rushed for 40 more.
Texas gets a chance to go 3-0 against ranked foes with the Red River Showdown up next.
Next Week: vs. Oklahoma in Dallas
8. Washington Huskies 5-0 (8)
Last Week: Won at Arizona 31-24
W
ashington got tested a bit by Arizona.

The seven-point margin in Tucson was the closest of the season.
Arizona took the big plays away from the Huskies, but Michael Penix and the offense turned to short passes and picked apart the Wildcats.
Next Week: Bye
9. Oregon Ducks 5-0 (9)
Last Week: Won at Stanford 42-6
O
regon is 2-0 in Pac-12 play with a combined score of 84-12.

Against Stanford, the Ducks fell behind 6-0 before getting the final 42 points of the game.
Bo Nix was efficient against the Cardinal with four TDs and just five incomplete passes. Troy Franklin is averaging 7.5 receptions for 121.5 yards per game in the two conference games.
Next Week: Bye
10. Notre Dame Fighting Irish 5-1 (10)
Last Week: Won at Duke 21-14
L
ast season Notre Dame followed up a loss at Ohio State with a loss to Marshall.

This season the loss to OSU came at home and the Irish avoided the loss at Duke.
It looked like the Irish were going to let it get away from them in Durham, but Sam Hartman did it all for Notre Dame on the game-winning drive.
Next Week: at Louisville
11. Oklahoma Sooners 5-0 (12)
Last Week: Beat Iowa State 50-20
T
he Sooner offense got back on track against Iowa State in a big win at home.

Dillon Gabriel was extremely sharp once again as the Cyclones proved to be no more than a tune-up ahead of the Red River Showdown.
The Big 12 could be decided at the Texas State Fair this weekend.
Next Week: vs Texas in Dallas
12. North Carolina Tar Heels 4-0 (14)
Last Week: Bye
N
orth Carolina has Syracuse next up before a visit from Miami.

The Heels better not overlook the Orange or 'Cuse could get them.
The bye week should keep UNC focused and not looking too far ahead.
Next Week: vs. Syracuse
13. Alabama Crimson Tide 4-1 (15)
Last Week: Won at Mississippi State 40-17
J
alen Milroe completed 10 of 12 passes for 169 yards but had good command of the offense as the

Tide beat Mississippi State for the 16th straight time.
Milroe is clearly the best option for The Crimson Tide have allowed 10 points per game in the last three outings.
Next Week: at Texas A&M
14. Washington State Cougars 4-0 (17)
Last Week: Bye
W
ashington State had a bye week following its 38-35 win over Oregon State.

The win for WSU during the bye may have come at the right time as the Beavers looked good in their win over Utah.
The Cougars will take their unbeaten record into Pasadena to face a UCLA team with a suddenly solid defense but a struggling offense.
Next Week: at UCLA
15. Miami Hurricanes 4-0 (18)
Last Week: Bye
T
he Hurricanes have scored at least 38 points in each of their first four games for just the second time since the 1930s.

You'd think the Canes should be able to run that figure to make it five out of five against the Yellow Jackets.
The key for Miami will be not to get caught looking ahead to UNC.
Next Week: vs Georgia Tech
16. Oregon State Beavers 4-1 (19)
Last Week: Beat Utah 21-7
O
regon State bounced back with a solid win over Utah.

The Beaver defense shut down the Utes limiting them to just 57 yards on the ground and 141 passing.
The big issue for OSU was penalties. The Beavers committed 11 penalties totaling 100 yards and still got a comfortable win.
Next Week: at Cal
17. Ole Miss Rebels 4-1 (20)
Last Week: Beat LSU 55-49
A
gainst Alabama, the Ole Miss defense was good and the offense struggled.

Against LSU, the defense was nonexistent until the final play of the game, and the Rebels kept the Tigers out of the endzone.
Ole Miss gained 706 yards of offense, but allowed 600+ and committed 121 yards in penalties for Lane Kiffin's team.
Lots of good, but a lot to fix.
Next Week: vs. Arkansas
18. Utah Utes 4-1 (13)
Last Week: Lost at Oregon State 21-7
U
tah's offense struggled against Oregon State, but that was somewhat expected.

Utah had no answers at all on the offensive side of things. For the first time all season, the absence of Cam Rising came back to bite the Utes.
The question now is when Rising comes back, how much of a lift will he give this offense?
Next Week: Bye
19. Fresno State Bulldogs 5-0 (21)
Last Week: Beat Nevada 27-9
F
resno State has won 14 consecutive games, the second longest active streak in the nation.

The Bulldogs have allowed just 6.3 points per game in the last three contests. The defense recorded seven sacks against Nevada, their most since 2013.
Offensively, Fresno State has scored in every quarter this season, a streak extending to last season, which now stands at 25 quarters.
Next Week: vs. Wyoming
20. Kentucky Wildcats 5-0 (NR)
Last Week: Beat Florida 33-14
K
entucky has now won three in a row over Florida, the last time the Wildcats had a streak that long against the Gators was 1948-51.

The 19-point win over Florida was also their largest since 1979.
Things don't get easy next week with a trip to Georgia. If the Cats can pull that one off then it is rare air.
Next Week: at Georgia
21. Air Force Falcons 5-0 (24)
Last Week: Beat San Diego State 49-10
T
he Falcons are 5-0 for the first time since 2003 years. That season, AFA ended up dropping five of their last seven. I don't see that repeating itself this time.

Dating back to last season, Air Force has won ten straight games, the fifth-longest streak in America.
Air Force has a good formula with solid defense and the ground game. The passing attack worked against the Aztecs, creating big plays and nearly 200 yards despite just seven pass attempts.
Next Week: Bye
22. Duke Blue Devils 4-1 (16)
Last Week: Lost to Notre Dame 21-13
M
ike Elko has gone 13-5 in his first 18 games as Duke head coach.

The defense could not get the Irish off the field in a 4th-and-16 and ultimately it would spell doom for the Blue Devils.
Riley Leonard went down on the last meaningful play of the game. His status going forward will be big.
Next Week: Bye
23. LSU Tigers 3-2 (11)
Last Week: Lost at Ole Miss 55-49
J
ayden Daniels was once again stellar, throwing for 414 and running for 99.
In five games this season, Malik Nabors has caught 40 passes for 625 yards.

The offense is clicking, but the defense has let them down and the offense could not make up for the poor defense in the loss. The Tigers have to get things fixed on that side of the ball.
Next Week: at Missouri
24. UCLA Bruins 3-1 (23)
Last Week: Bye
T
he Bruins needed to use the bye week to shore up their offense.

Washington State will pose a difficult challenge, but the offense may have more success against the Cougars than they had against Utah.
The defense will have more of a challenge with the Cougar offense.
Next Week: vs Washington State
25. Maryland Terrapins 3-1 (25)
Last Week: Beat Indiana 44-17
M
aryland is 5-0 for the first time since 2001. The Terps have a legit offense led by Taulia Tagoailoa who is electric at QB.

Tagoailoa threw for 352 against Indiana but got help on the offensive side from Tai Felton, who had three first-half TDs and ended the day with seven catches for 134.
The Terps will need that connection to be clicking next week at Ohio State.
Next Week: at Ohio State
Dropped Out: Iowa & Kansas
---
—More from Stephen Vilardo—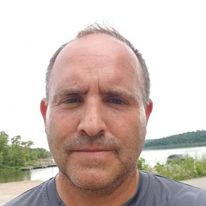 Latest posts by Stephen Vilardo
(see all)