Posted on September 25, 2023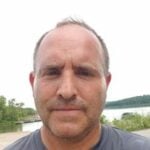 By Stephen Vilardo, SuperWest Sports
W
e are now done with the first third of the college football season.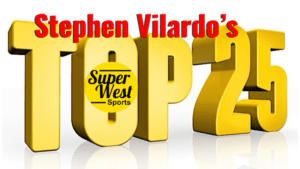 As difficult as it may be to think that we are that far along with the season, we are beginning to separate the contenders from the pretenders.
In the next couple of weeks, we will see even more teams fall out of their conference championship races.
There isn't a ton of movement among my Top 25 this time as Colorado drops out and another team from the west finds its way in.
1. Georgia Bulldogs 4-0 (Last week 1)
Last Week: Beat UAB 49-21

This week, Georgia got their offense rolling with 581 yards of offense.
UGA turned all six of their red zone trips into TDs and Carson Beck threw for a career-high 337.
The Dawgs ran their win streak to 21 games and made it 31 consecutive regular season wins.
Next Week: at Auburn
2. Florida State Seminoles 4-0 (2)
Last Week: Won at Clemson 31-24 (OT)

Florida State extended its win streak to 10 games as they knocked off Clemson for the first time in seven meetings.
The Seminoles head into their bye week with a 4-0 mark and one of five teams unbeaten in conference play in the ACC.
Next Week: Bye
3. Michigan Wolverines 4-0 (3)
Last Week: Beat Rutgers 31-7

Michigan has held all four opponents to under 10 points this season, outscoring their foes 127-20.
The difference in this one was rather than giving up a shutout late, the Wolverines found themselves trailing for the first time.
They were down for all of eight minutes and four seconds before scoring the final 31 points of the game.
Next Week: at Nebraska
4. Ohio State Buckeyes 4-0 (4)
Last Week: Won at Notre Dame 17-14

Ohio State entered the week having scored at least 20 points in an NCAA record 76 games.
That streak came to an end in South Bend, but the Bucks still got a win, scoring at the gun in a physical game.
And if you remember one thing this season it is this…Don't call Ryan Day's team soft.
Next Week: Bye
5. Penn State Nittany Lions 4-0 (6)
Last Week: Beat Iowa 31-0

Penn State reached 30 points on offense for the 11th consecutive game, the longest streak in the nation.
It was not only the offense shining during the whiteout, the Nittany Lions posted their first shutout over a ranked opponent since the 1999 Alamo Bowl.
Next Week: at Northwestern
6. USC Trojans 4-0 (5)
Last Week: Won at Arizona State 42-28

It was not the Trojans' best performance of the season, but they still put up 535 yards of offense and outgained the Sun Devils by nearly 200 yards.
Caleb Williams and the offense will be able to outscore teams again this season.
The defense had looked better up until this one as they let ASU hang around.
Next Week: at Colorado
7. Texas Longhorns 4-0 (8)
Last Week: Won at Baylor 38-6

Texas has yet to allow an opponent to convert a red zone trip into a touchdown.
Quinn Ewers has thrown 228 passes without an interception, the second-longest streak in the nation.
The Horns will try and make it 2-0 against ranked opponents this week with Kansas coming to town.
Next Week: vs Kansas
8. Washington Huskies 4-0 (10)
Last Week: Beat California 59-32

Washington went over 500 yards of offense once again. The Huskies also gave up 502 yards in the end.
UW exploded early in this one with a 45-point first half.
While the defense did give up a lot of yards, they held Jaydn Ott to just 40 yards on 14 carries.
Next Week: at Arizona
9. Oregon Ducks 4-0 (11)
Last Week: Beat Colorado 42-6

The Ducks jumped out to a 42-0 lead and limited a highly touted Colorado offense to 72 yards through the first three quarters.
Oregon dominated in every aspect of the game as a lot of eyeballs were locked onto Eugene.
Was this a case of overpowering an inferior opponent? Probably.
Next Week: at Stanford
10. Notre Dame Fighting Irish 4-1 (7)
Last Week: Lost to Ohio State 17-14

Notre Dame's red-hot offense stalled out in a hard-fought battle with Ohio State.
The Irish had scored at least 40 points every game this season but were limited to 14 in their loss.
Things remain difficult for a second straight week with a trip to Durham to face Duke.
Next Week: at Duke
11. LSU Tigers 3-1 (9)
Last Week: Beat Arkansas 34-31

Jayden Daniels threw for 320 yards as LSU won the Golden Boot for the eighth time in the last nine seasons.
In four games this season Malik Nabors has caught 32 passes for 523 yards.
This LSU offense is clicking this season.
Next Week: at Ole Miss
12. Oklahoma Sooners 4-0 (12)
Last Week: Won at Cincinnati 20-6

The Sooner offense was not as sharp as they have been this season, but the defense looked very good.
Despite the offense bogging down at times, Dillon Gabriel still accounted for 322 yards passing as OU opened conference play with a win.
Next Week: vs. Iowa State
13. Utah Utes 4-0 (13)
Last Week: Beat UCLA 14-7

Utah did not put up a lot of offense, but they did not have to.
The Utes won a game with 14 points or less for the first time since 2008.
For the second time this season, Utah held an opponent to under 15 yards of rushing.
Next Week: at Oregon State
14. North Carolina Tarheels 4-0 (14)
Last Week: Won 41-24 at Pittsburgh

UNC let Pitt hang around for a half before putting the Panthers away in the second half.
The win marked the seventh consecutive road win for the Tar Heels.
Allijah Huzzie was the star with a pair of interceptions and a punt return for a TD.
Next Week: Bye
15. Alabama Crimson Tide 2-1 (17)
Last Week: Beat Ole Miss 24-10

Jalen Milroe was back under center and the talk of the quick demise of Alabama appears to have been exaggerated.
This is still a young team that will keep improving as the season progresses.
Alabama has allowed just 13 points in the last eight quarters of play.
Next Week: at Mississippi State
16. Duke Blue Devils 4-0 (20)
Last Week: Won at UConn 41-7

Mike Elko has gone 13-4 in his first 17 games as Duke head coach, the best 17-game start for a head man in Blue Devil history.
Duke has opened the year with four consecutive 20-plus point wins, marking the first time in program history.
Now the spotlight is on Durham with Notre Dame and ESPN Gameday coming to town.
Next Week: vs Notre Dame
17. Washington State Cougars 4-0 (22)
Last Week: Beat Oregon State 38-35

Washington State is 4-0 heading into their bye week, it is the first time the Cougs have opened with four wins in as many games since 2017.
WSU was able to score on the Beavers' formidable defense.
The Cougars had two players with 150+ receiving yards—Kyle Williams (174) and Josh Kelly (159)—for the first time since 2014.
Next Week: Bye
18. Miami Hurricanes 4-0 (21)
Last Week: Won at Temple 41-7

The Hurricanes have scored at least 38 points in each of their first four games for just the second time since the 1930s.
Miami allowed Temple to rush for just 11 yards as the Canes dominated in every aspect.
On the other side of things, Miami ran for 323 yards at a clip of 8.1 per tote.
Next Week: Bye
19. Oregon State Beavers 3-1 (15)
Last Week: Lost 38-35 at Washington State

Oregon State had won seven in a row and had held their last four opponents to under 20.
Both of those streaks have come to an end.
No time to worry about the loss as the Beavs will have to move past it to a visit from Utah this Friday.
Next Week: vs. Utah
20. Ole Miss Rebels 3-1 (16)
Last Week: Lost at Alabama 24-10

The Rebels' defense looked good against Alabama, but Lane Kiffin has to be lamenting the latest loss to the Tide.
What looked like a chance for Ole Miss to finally get one over on Bama was not to be.
The 10 points scored by the Rebels were their lowest output under Lane Kiffin.
Next Week: vs LSU
21. Fresno State Bulldogs 4-0 (NR)
Last Week: Beat Kent State 53-10

Fresno State has won 13 consecutive games, the second-longest active streak in the nation.
The Bulldogs have looked really good this season with a pair of wins over Power Five opponents.
The last two weeks we have seen Fresno State's defense step up and perform well, and the Bulldog offense, led by Mike Keene, has been solid throughout.
Next Week: vs. Nevada
22. Kansas Jayhawks 4-0 (23)
Last Week: Beat BYU 38-27

Kansas has won their conference opener in consecutive seasons for the first time since 2008-09.
The Jayhawks sit at 4-0 but the test will be this week when they visit Texas.
Kansas held BYU to 9 rushing yards on 22 attempts in the game, an average of 0.4 yards per attempt.
Next Week: at Texas
23. UCLA Bruins 3-1 (19)
Last Week: Lost at Utah 14-7

The Bruins offense was shut down by Utah.
The ground game never got going and they were held to their lowest rushing total since 2016.
UCLA has a bye week to get things figured out before a tough game with Washington State.
Next Week: Bye
24. Air Force Falcons 4-0 (24)
Last Week: Won at San Jose State 45-20

The Falcons are 4-0 for the first time in seven years.
Dating back to last season, Air Force has won nine straight games, the fifth-longest streak in America.
The formula of running the ball extremely well and playing good defense is working for the Falcons.
Next Week: vs San Diego State
25. Iowa Hawkeyes 3-1 (18)
Last Week: Lost at Iowa 31-0

Iowa was outgained 397 yards to 76 yards as they were shut out at Penn State.
The Hawkeye offensive struggles were not that shocking, but allowing 31 to Penn State is a bit alarming.
Next Week: vs Michigan State
---
—More from Stephen Vilardo—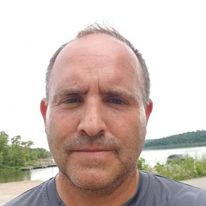 Latest posts by Stephen Vilardo
(see all)