Posted on September 18, 2023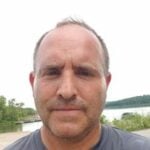 By Stephen Vilardo, SuperWest Sports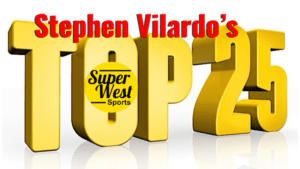 Once again, the Pac-12 is in the driver's seat of conference supremacy.
The final season of the disbanding Conference might just be its best.
There were a couple of close calls among my Top 25 teams, but no big shockers and not a ton of movement.
Still, two teams exit and two more from the West arrive.
1. Georgia Bulldogs 3-0 (Last week 1)
Last Week: Beat South Carolina 24-14
E
ntering the game with South Carolina, Georgia had allowed just 10 points on the season.

The Bulldogs found themselves allowing 14 in the first half as they trailed 14-3 at the break.
However, the Dawgs would rebound to run their win streak to 20 games and make it 30 consecutive regular season wins. The second half was all Georgia.
Next Week: vs. UAB
2. Florida State Seminoles 3-0 (2)
Last Week: Won at Boston College 31-29
F
lorida State led Boston College 31-10 at one point before a spirited comeback by the Eagles in Chestnut Hill.

Jordan Travis was not perfect but threw for a couple of TDs and didn't give it away.
This one was far from pretty, but the Seminoles avoided the trap and remain perfect.
Next Week: at Clemson
3. Michigan Wolverines 3-0 (3)
Last Week: Beat Bowling Green 31-6
F
or the third time in as many games, Michigan allowed single digits.

For the first time this season the Wolverines allowed points earlier than the fourth quarter, but the defense once again looked dominant against an inferior opponent.
I think this defense would dominate most opponents though.
Next Week: vs. Rutgers
4. Ohio State Buckeyes 3-0 (4)
Last Week: Beat Western Kentucky 63-10
O
hio State's offense finally came to life against the Hilltoppers.

With a trip to Notre Dame on deck the offense will need to be on point.
This was the 76th consecutive game the Buckeyes put more than 20 points on the board, an NCAA record.
Next Week: at Notre Dame
5. USC Trojans 3-0 (5)
Last Week: Bye
U
SC entered their bye week with the offense lighting things up.

The 59.3 points per game the Trojans are averaging leads the nation.
A two-game road trip opens with ASU next week before a trip to Boulder and the Buffaloes.
Next Week: at Arizona State
6. Penn State Nittany Lions 3-0 (6)
Last Week: Won at Illinois 30-13
P
enn State barely reached 30 points on offense, but they did, and that's a significant milestone.

It marks the 10th consecutive game the Nittany Lions have scored at least 30 points, the longest streak in the nation.
Extending it to 11 games will be tough with Iowa coming to Happy Valley.
Next Week: vs. Iowa
7. Notre Dame Fighting Irish 4-0 (7)
Last Week: Beat Central Michigan 41-17
N
otre Dame has scored at least 40 points in a program-best five-straight games.

Audric Estimé has gone for at least 100 yards on the ground in each of the last three games.
His rushing prowess gives the Irish a dynamic one-two with Sam Hartman throwing the ball.
Next Week: vs. Ohio State
8. Texas Longhorns 3-0 (8)
Last Week: Beat Wyoming 31-10
A
good Wyoming team kept things tight for three quarters before the Longhorns put things away in the fourth quarter.

UT outscored the Cowboys 21-0 in the final 15 minutes to open the season 3-0 for the first time since 2012. The final Big 12 season for Texas begins this week with a trip to Waco.
Next Week: at Baylor
9. LSU Tigers 2-1 (9)
Last Week: Won at Mississippi State 41-14
L
SU racked up 530 yards of offense on a conference opponent.

Jayden Daniels looked unstoppable against the Bulldogs. He went 21-22 with 255 yards in the first half!
The Daniels-to-Malik Nabers looks like the real deal, as the duo connected 13 times for 239 in the blowout win.
Next Week: vs. Arkansas
10. Washington Huskies 3-0 (12)
Last Week: Won at Michigan State 41-7
W
ashington put up 713 yards of offense, the most Michigan State has ever allowed in a game.

This offense has been unstoppable through the first three games of 2023. Michael Penix Jr. had 473 yards and four TDs and took the fourth quarter off.
Pac-12 play opens Saturday. Will Cal have any answer?
Next Week: vs. California
11. Oregon Ducks 3-0 (10)
Last Week: Beat Hawaii 55-10
T
he Ducks are averaging 58 points per game, second most in the nation as they have opened the season 3-0.

Oregon has now won 32 straight nonconference home games, the longest such streak in the country.
A dangerous Colorado offense awaits, but so does a Buffs defense that has some issues.
Next Week: vs Colorado
12. Oklahoma Sooners 3-0 (11)
Last Week: Beat Tulsa 66-17
D
illon Gabriel spread the ball around as three of his receivers ended the day with over 100 yards.

The QB ended up with 421 yards and five TD passes. The Sooners had 10 plays of at least 20 yards in the win over the in-state opponent.
Conference play begins at Cincinnati, a team coming off a loss to archrival Miami (OH).
Next Week: at Cincinnati
13. Utah Utes 3-0 (13)
Last Week: Beat Weber State 31-7
U
tah had a season-high 427 yards of offense in the win over Weber State.

It was a win over an FCS opponent, sure, but the offense got going. This is a Utah team that we still have not seen at full strength. They still sit 3-0 heading into conference play.
UCLA brings stiffer competition this week.
Next Week: vs UCLA
14. North Carolina Tarheels 3-0 (14)
Last Week: Beat Minnesota 31-13
D
rake Maye threw for 414 and a couple of scores as the run game struggled to get going against a good Minnesota defense.

Once again, the defense played well for Carolina, that was the big issue for this team a season ago.
If the "D" can continue to produce this UNC team will be dangerous.
Next Week: at Pittsburgh
15. Oregon State Beavers 3-0 (16)
Last Week: Beat San Diego State 26-9
O
regon State is riding a seven-game win streak, the longest for the Beavers since 2000.

OSU has held their last four opponents to 20 points or less. Damien Martinez has now had nine 100-yard rushing games in his 16 played.
It may not have been the flashiest of wins, but the Beavs continue to roll.
Next Week: at Washington State
16. Ole Miss Rebels 3-0 (20)
Last Week: Beat Georgia Tech 48-23
T
he Rebels are 3-0 on the season and Lane Kiffin is 12-2 in his last 14 nonconference games with Ole Miss.

The Rebs ran for 299 against the Yellow Jackets, which is more than they had rushed for all season prior to the game. They will look to flip the script with Alabama next.
Ole Miss has lost seven in a row in the series vs. Bama and 17 of the last 18 meetings. Kiffin needs this one to take the next step.
Next Week: at Alabama
17. Alabama Crimson Tide 2-1 (15)
Last Week: Won at South Florida 17-3
A
labama made a change at QB and it did not work.

This is a Tide team that is flawed, Jalen Milroe seems to give them the best chance to win, but who knows if we will see him against Ole Miss—he did not play against USF.
The defense collected four sacks and 10 TFL, a big bump from the week before when they failed to get any penetration against Texas.
Next Week: vs. Mississippi
18. Iowa Hawkeyes 3-0 (19)
Last Week: Beat Western Michigan 41-10
I
owa scored 41 points and threw for just 133 yards. Well, that is the way they do things.

They play good defense and run the ball, and they ran it for a season-high 254 yards.
The biggest test of the season so far comes in the next one with a visit to Penn State.
Next Week: at Penn State
19. UCLA Bruins 3-0 (21)
Last Week: Beat North Carolina Central 59-7
U
CLA ran all over NC Central as the Bruins tallied six rushing TDs. The Bruins have now won their last nine games played in the month of September.

Extending that to 10 will require getting a win in Sal Lake City next time out. Dante Moore has this offense moving the ball and the defense has forced a turnover in 17 of their last 19 games played.
An upset is not out of the question if UCLA can win the turnover battle.
Next Week: at Utah
20. Duke Blue Devils 3-0 (22)
Last Week: Beat Northwestern 38-14
M
ike Elko has gone 12-4 in his first 16 games as Duke head coach, the best 16-game start for a head man in Duke history.

Duke has a legitimate QB in Riley Leonard, but he did not need to do much against the Wildcats.
The Blue Devils rushed for five TDs in the win.
Next Week: at Connecticut
21. Miami Hurricanes 3-0 (23)
Last Week: Beat Bethune Cookman 48-7
T
he latest win was over Bethune Cookman, but the dominance was still impressive.

Total yardage ended up 589-165 as the Hurricanes blew past the Wildcats. This is a Miami team that has looked really good in the opening three weeks.
It should be a 4-0 start as Temple should not stand in their way.
Next Week: at Temple
22. Washington State Cougars 3-0 (24)
Last Week: Beat Northern Colorado 64-21
W
ashington State is 3-0 for the second consecutive season and Jake Dickert is the first WSU coach to open 3-0 in each of his first two seasons in Pullman since 1920.

The Cougs have reached the 50-point mark twice this season in three games. It's the first time they have done that since 2019.
Scoring will be more difficult next time out vs. Oregon State's defense.
Next Week: vs. Oregon State
23. Kansas Jayhawks 3-0 (25)
Last Week: Won at Nevada 31-24
T
he Jayhawks are 3-0 to open a season for the first time since 2019. Kansas did not look great vs. Nevada, but they just keep on winning.

Kansas was hit hard with injuries and some targeting suspensions but still went on the road and got the win.
KU welcomes BYU to Lawrence and the Big 12 next time out.
Next Week: vs BYU
24. Air Force Falcons 3-0 (NR)
Last Week: Beat Utah State 39-21
T
he Falcons are 3-0 for the first time in seven years.

The offense is always going to be able to run the ball, but this Falcon defense is really good. Alec Mock is coming off an 11-tackle game with a couple of sacks and passes defended.
The defense will get a test in San Jose this week.
Next Week: at San Jose State
25. Colorado Buffaloes 3-0 (NR)
Last Week: Beat Colorado State 43-35  (OT)
C
olorado got outplayed but showed a lot of resiliency in their comeback win.

Shedeur Sanders was excellent on the 98-yard game-tying drive.
The stay in my Top 25 will most likely be short-lived, but for this week the Buffs are 25.
Next Week: at Oregon
Dropped Out: Kansas State & Tennessee
---
—More from Stephen Vilardo—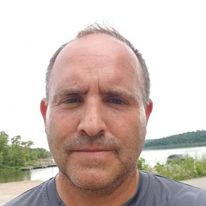 Latest posts by Stephen Vilardo
(see all)