Posted on September 11, 2023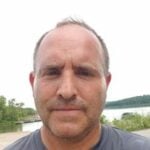 By Stephen Vilardo, SuperWest Sports
W
eek two keeps the Pac-12 in the driver seat of conference supremacy.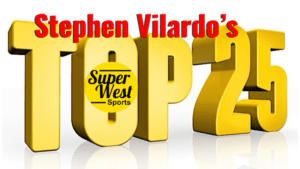 Not many big upsets this week but we did see Alabama go down at home in a nonconference game for the first time in a long time.
Not a ton of movement among my Top 25, either, but three teams exited or entered this week.
The biggest jumps belong to Washington and Kansas State.
1. Georgia Bulldogs 2-0 (Last week: 1)
Last Week: Beat Ball State 45-3
G
eorgia had little issue getting past Ball State to run their win streak to 19-games and make it 29 consecutive regular season win for the Dawgs.

Georgia scored 21 points off turnovers and the special teams produced a TD off a punt return.
Georgia's 31-pooint second quarter was their highest scoring quarter since 2021. The conference portion of the season opens next week with South Carolina.
Next Week: vs South Carolina
2. Florida State Seminoles 2-0 (2)
Last Week: Beat Southern Miss 66-13
F
lorida State's offense scored on nine of 12 drives as the breezed past Southern Miss in their home opener.

Jordan Travis did not do as much as last week, but he did not have to.
The Seminoles outgained the Eagles 554-258 and most of the 258 was late against FSU backups. A dominant performance against an inferior opponent.
Next Week: at Boston College
3. Michigan Wolverines 2-0 (3)
Last Week: Beat UNLV 35-7
F
or the second straight week the Wolverines lost a shutout late, but for the second straight week Michigan cruised to an easy win.

JJ McCarthy once again had a stellar game and has now completed 87.3% of his passes through two weeks. That ranks as the fourth-highest completion percentage through two games in NCAA Division I history.
Michigan held the Rebels off the board for the first 57 minutes on Saturday, making it 116 minutes of football this season that Michigan opponents have had a zero next to their name on the scoreboard.
Next Week: vs Bowling Green
4. Ohio State Buckeyes 2-0 (5)
Last Week: Beat Youngstown State 35-7
O
hio State ran their record to 91-9-2 all-time in home openers. Marvin Harrison Jr had a gigantic day after an off night in week one.

The Buckeye run game also got things going much better the second time out, but still have some work to get to where they need to be.
They get one more chance to shore things up ahead of a trip to Notre Dame.
Next Week: vs Western Kentucky
5. USC Trojans 3-0 (6)
Last Week: Beat Stanford 56-10
T
wo realities hit home this week with USC's dominance of Stanford.

1. Things really will be different next year because the USC/Stanford rivalry that began in 1905, does not have another meeting scheduled.
2. Caleb Williams and this Trojan offense is really good. In just one half of play, the Trojans put together seven TD drives and 433 yards before the starters got the night off.
The 49-3 halftime lead was the third largest in Pac-12 history.
Next Week: Bye Week
6. Penn State Nittany Lions 2-0 (7)
Last Week: Beat Delaware 63-7
P
enn State's win over the Blue Hens marked the 23rd straight nonconference home field win for the Nittany Lions and 17th-straight nonconference regular season win.

Penn State scored on eight straight drives in this one, the first time the team has done that since 2014. Pann State has now scored at least 30 points in nine straight games, the longest active streak in the nation.
Extending that run will be slightly more difficult next week against a stout Illinois defense.
Next Week: at Illinois
7. Notre Dame Fighting Irish 3-0 (9)
Last Week: Won at NC State 45-24
N
otre Dame won for the third time this season and the offense once again was explosive as they have averaged 47.7 points per contest this season.

The 143 points the Irish have scored this season are the most for the Irish through three games since 1944.
Audric Estimé topped the 100-yard mark for the third straight game and once again had a TD run of 50+ yards, his second in as many weeks, this one an 81 yarder.
Sam Hartman now ranks 10th in FBS history with 120 career TD passes.
Next Week: vs Central Michigan
8. Texas Longhorns 2-0 (10)
Last Week: Won at Alabama 34-24
L
ast season the Longhorns let Alabama off the hook late as Quinn Ewers left the game with an injury.

Ewers saw this one out and Texas snapped the Tide's long home win streak. The sophomore QB completed 24-of-38 passes for 349 passing yards and three touchdowns.
The Longhorns ended the game with nine straight runs to bleed the final 7:14 off the clock.
Next Week: vs Wyoming
9. LSU Tigers 1-1 (8)
Last Week: Beat Grambling State 72-10
J
ayden Daniels threw for five TDs in a dominant win against the FCS opponent. Daniels got to take

the second half off as this one was one sided early.
The 62-point win was the largest margin for an LSU squad since 1977.
This was a good game for the Tigers to get back on track after the season opening loss.
Next Week: at Mississippi State
10. Oregon Ducks 2-0 (11)
Last Week: Won at Texas Tech 38-30
T
he Ducks outscored the Red Raiders 20-3 in the fourth quarter to complete the road win.

Bo Nix created 405 yards of total offense with 259 through the air. A huge comeback win on the road against a good opponent in a hostile environment.
This could be the type of win that could be instrumental for the Ducks at the end of the season.
Next Week: vs Hawai'i
11. Oklahoma Sooners 2-0 (12)
Last Week: Beat SMU 28-11
T
his was not a pretty win and certainly not an offensive onslaught like the 77-0 win in the opener. But this is probably the kind of game Oklahoma likes seeing.

Brent Venables is a defensive guy. The Sooners won this one with defense. Dillon Gabriel still threw three TD passes, but it was the ground game and defense that got it done.
The Sooners led just 14-11 before pulling away with two late scores. Pulling away is big for a team that lost five games last season that were decided by one score.
Next Week: vs Tulsa
12. Washington Huskies 2-0 (15)
Last Week: Beat Tulsa 43-10
W
ashington rolled for the second week in a row as Michael Penix threw for 409 yards.

That figure was the ninth most in UW history as Penix now owns five of the Top 10 passing games in Washington history—and he's done that in just 15 games!
Washington's defense looked good against a good Tulsa offensive scheme. This season UW has forced three takeaways in the opening two games and produced points off all three.
Next Week: at Michigan State
13. Utah Utes 1-0 (14)
Last Week: Beat Baylor 20-13
T
his one may not have been pretty. And the Baylor result from Game One certainly makes it seem like the Utes should have won this one going away.

Bottom line, though, no Cam Rising and Utah is 2-0 with a pair of wins over Power 5 opponents, one on the road in sweltering heat.
That is a good 2-0 start. The defense looked really solid against the Bears.
Next Week: vs Weber State
14. North Carolina Tarheels 2-0 (16)
Last Week: Beat Appalachian State 40-34 in OT
D
rake Maye did not throw for a TD in this one. In fact, it marked the first time UNC has scored at least 40 points in a game without a TD pass since 2009.

The Tar Heels offense still racked up 527 yards of offense as Omarion Hampton ran for 234 yards on just 26 carries. App State gave the Heels a scare last season in a shootout.
For the second week in a row, the Heels defense has looked like it will not be the liability it was a season ago.
Next Week: vs Minnesota
15. Alabama Crimson Tide 1-1 (4)
Last Week: Lost to Texas 34-24
A
labama fell in a nonconference regular season game for the first time in 57 -games and their 21-game home win streak is done.

Jalen Milroe finished with 299 yards of offense and a pair of passing TDs. The fact that the Tide were unable to hold a lead going into the fourth quarter is the shocking part.
This Tide team is young and needs some time to come together.
Next Week: vs Texas
16. Oregon State Beavers 2-0 (18)
Last Week: Beat UC Davis 55-7
O
regon State has won six in a row overall and 12 of their last 13 games played at Reser Stadium.

The Beavs ran for 269 yards in the dominant win while limiting UC Davis to just 169 yards of offense.
It was a strong performance in all phases for OSU as the offense controlled things, the defense shut things down, and the special teams scored with a Silas Bolden punt return.
Next Week: vs San Diego State
17. Kansas State Wildcats 2-0 (20)
Last Week: Beat Troy 42-13
K
ansas State has allowed under 100 yards rushing in both games this season as they limited the Trojans to just 70 yards on the ground.

For the fourth-straight regular season game, the Wildcats have scored more than 40 points.
Missouri will round out the nonconference schedule this week and you would think the SEC foe would offer more of a challenge, but Troy had not lost in 12 games, which had been the second longest active streak in the nation.
It is early, but K-State looks like a complete team.
Next Week: at Missouri
18. Tennessee Volunteers 2-0 (19)
Last week: Beat Austin Peay 30-13
I
t was a lackluster performance for Tennessee over Austin Peay.

Joe Milton was still efficient in the win, throwing for two touchdowns and 233 yards while completing 64% of his passes.
The bright side for the Vols has been the defense so far, limiting their fist two opponents to just 26 points on the season. The defense might get a stiffer test against Florida this week, but it also might not.
Next Week: at Florida
19. Iowa Hawkeyes 2-0 (21)
Last Week: Won at Iowa State 20-13
I
owa took home the Cy-Hawk trophy with a win in the battle with Iowa State.

The Hawkeyes offense that looked pretty good against Utah State might have looked a bit more like the Hawks of old.
But the fact is, Cade McNamara gives this team a lot more options at QB, and even with an offensive threat, this is a good team.
Iowa had a pick-six against the Cyclones. That makes 16-straight seasons with at least one interception returned for a TD for Iowa.
Next Week: vs Western Michigan
20. Ole Miss Rebels 2-0 (22)
Last Week: Beat Tulane 37-20
T
he Rebels went down to New Orleans and picked up a good road win over a very good Tulane squad. Jaxson Dart performed well again for a second straight week.

This is going to turn out to be a really good win come the end of the season. The Green Wave drop out of this poll with the loss, but I think they will be back.
The Rebels head back home next week for a date with Georgia Tech. Ole Miss has lost just one non-conference home game since 2012.
Next Week: vs Georgia Tech
21. UCLA Bruins 2-0 (23)
Last Week: Won at at San Diego State 35-10
T
he Bruins have found their starting QB in Dante Moore. The freshman looked pretty good as the Bruins improved to 14-4 in it's 18 games and 9-2 in the last 11 true road games.

While Moore was great, Carson Steele looks like the real deal for UCLA on the ground. He runs hard and lays hits on defenders.
On defense, UCLA looks like a much improved unit for the second straight week.
Next Week: vs North Carolina Central
22. Duke Blue Devils 2-0 (25)
Last Week: Beat Lafayette 42-7
R
iley Leonard is a legitimate talent at QB, but in Week Two he did not have to do much.

The Duke signal caller made the most of his abbreviated night on Saturday completing all 12 of his passes and running just four times.
This is a Duke team that has improved to 11-4 since this start of last season. They appear to be the real deal.
Next Week: vs Northwestern
23. Miami Hurricanes 2-0 (NR)
Last Week: Beat Texas A&M 48-33
T
he Hurricanes have looked real good in two wins over Miami (OH) and Texas A&M.

Miami has a rich tradition at the QB spot, but on Saturday Alex Van Dyke set a new standard. Van Dyke completed 21 of 30 passes and threw for 374 yards and five touchdowns.
In doing so, he became the first Hurricanes quarterback to ever throw five scoring passes against a team ranked in the Associated Press Top 25.
This seems like a team that could make some noise in a good ACC.
Next Week: vs Bethune Cookman
24. Washington State Cougars 2-0 (NR)
Last Week: Beat Wisconsin 31-22
R
on Stone Jr. took over on the defensive side of things for WSU. He ended the fay with two sacks and forced a fumble on both of them.

The Cougar offense looks like they are firing on all cylinders after two weeks with Cam Ward directing things.
This is a very deep and very good Pac-12, but don't discount what the Cougars can do.
Next Week: vs Northern Colorado
25. Kansas Jayhawks 2-0 (NR)
Last Week: Beat Illinois 34-23
M
ost weeks I think, wow, I should have ranked 27 or 28….this week I feel like I could have stopped at 24 and I'd have been okay with it.

But Kansas lands at the last spot this week. The Jayhawks went for 542 yards against what should be a pretty good Illinois defense. They are 2-0 and head to Nevada next week.
Kansas has no excuse not finish out the non-conference unbeaten.
Next Week: at Nevada
Dropped Out: Texas A&M, Wisconsin & Tulane
---
—More from Stephen Vilardo—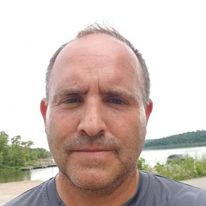 Latest posts by Stephen Vilardo
(see all)