Posted on November 20, 2023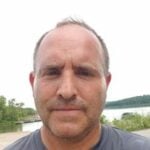 By Stephen Vilardo, SuperWest Sports
W
e are down to just six unbeaten teams in the nation and a couple of those were tested this week with Michigan and Washington hanging on to win tight matchups.
The backend of my Top 25 saw some teams go down and we have four new teams entering this week.
Only one more week of the regular season remains, and the games are getting meaningful. We will get to feast on a big one this weekend as Michigan hosts Ohio State in a de facto playoff contest.
And my winner in that contest has flipped for the first time all season.
With that, here is my prediction of what the top four will look like on December 3rd:
1. Georgia
2. Ohio State
3. Oregon
4. Florida State
But here are my rankings for today—enjoy.
1. Georgia Bulldogs 11-0 (Last week 1)
Last Week: Won at Tennessee 38-10
G
eorgia extended its school-record win streak to 28 straight games, the longest active streak in the nation. The Dawgs also have 38 straight regular season wins.

The Bulldogs made quick work of Tennessee as they became the first team in SEC history to go 8-0 in league play three straight seasons since it went to divisions and an eight-game slate in 1992.
UGA is now 44-1 in their last 45 games.
Next Week: at Georgia Tech
2. Ohio State Buckeyes 11-0 (3)
Last Week: Beat Minnesota 37-3
T
he Buckeyes' defense continues to dominate, holding Minnesota to 159 yards of offense and just three points. Kyle McCord continues to look better, and this offense is starting to find its legs.

A trip to Ann Arbor is next up and the winner of that one earns a spot in the Big Ten Championship Game and a likely spot in the Playoff.
The Buckeyes defense will be up to the task, but will the improved offense be good enough to move the ball on Michigan?
Next Week: at Michigan
3. Michigan Wolverines 11-0 (2)
Last Week: Won at Maryland 31-24
M
ichigan has won 23 consecutive Big Ten games, the longest active conference win streak in the nation, and the longest conference win streak in Michigan history.

UM has now won 11 consecutive road Big Ten games.
The win over the Terps was not the prettiest of the season for Michigan, but they got it done and JJ McCarthy is now 23-1 in his career as a starter for the Maize and Blue.
It is a playoff game next week as they host Ohio State.
Next Week: vs Ohio State
4. Florida State Seminoles 11-0 (4)
Last Week: Beat North Alabama 58-13
J
ordan Travis went out with a leg injury and the Seminoles found themselves down 13-0 to North Alabama after the opening quarter.
Tate Rodemaker settled in, and FSU rolled over the final three quarters, but hey, it was North Alabama.

If this offense cannot click the same without Travis it could be bad news for the Noles with Florida and Louisville on deck.
Mike Norvell is now 23-5 in November as a head coach, including 11-3 at home.
Next Week: at Florida
5. Washington Huskies 11-0 (5)
Last Week: Won at Oregon State 22-20
W
ashington has now won eighteen straight games, the second-longest streak in the nation.
The Huskies are 11-0 for just the second time ever, the other was their 12-0 1991 National Championship season.

Washington was tested by Oregon State and came out with the win in a hostile environment to secure their spot in the conference title game.
Kalen DeBoer is now 22-2 at UW, with a 13-0 mark at home. Michael Penix is 34-7 in his career as a starter.
Next Week: vs Washington State
6. Oregon Ducks 10-1 (6)
Last Week: Won at Arizona State 49-13
B
o Nix put in quite a game against Arizona State. The QB had six TDs and just five incompletions while throwing for 404 yards.

It was 42-0 at the half and this one was over early.
Oregon continues to look like the best team in the Pac-12 and one of the best in the nation.
The Ducks just need to finish the season 2-0 and they'll be playoff-bound.
Next Week: vs Oregon State
7. Texas Longhorns 10-1 (7)
Last Week: Won at Iowa State 29-16
T
he Longhorns have opened 10-1 to start a season for the first time since opening 13-0 in 2009. It is also the first 10-win season for UT since that '09 season.

Quinn Ewers returned and looked good as he came back from injury. The Longhorns have allowed 27 points in the fourth quarter of their last two games.
The Longhorns have not clinched their spot in the Big 12 Championship but have eyes towards the playoffs.
Of the six teams ahead of them, two are guaranteed to lose a game (Pac-12 & Big Ten) and Florida State will have to finish the season without their Heisman candidate QB.
Next Week: vs Texas Tech
8. Alabama Crimson Tide 10-1 (8)
Last Week: Beat Chattanooga 66-10
A
labama has won at least 10 games in an NCAA record 16-straight seasons.

The Mocs served as a late-season tune-up ahead of the Iron Bowl and a date with Georgia in the SEC title game.
The 66 points scored by the Tide were their most since a 66-3 win over Western Carolina in 2019.
Next Week: at Auburn
9. Penn State Nittany Lions 9-2 (9)
Last Week: Beat Rutgers 27-6
P
enn State did not have to face a Top 10 team and they were able to win comfortably.

In allowing just six points to the Knights, PSU has now allowed less than 24 points in 16 straight games.
Penn State has not allowed an opponent to score a TD on the opening drive of the game in 25 consecutive games, the longest such streak in the nation.
Next Week: at Michigan State
10. Oklahoma Sooners 9-2 (10)
Last Week: Won at BYU 31-24
O
klahoma scored 21 points off three BYU turnovers and was able to pick up a win in Provo.

Dillon Gabriel went out with an upper body injury and did not play in the second half and the Sooners offense bogged down a bit.
The defense stepped up for OU and they were able to keep pace in a crowded Big 12 field.
Next Week: vs TCU
11. Louisville Cardinals 10-1 (12)
Last Week: Won at Miami 38-31
L
ouisville has wrapped up a spot in the ACC Championship game where they will face Florida State.

How big is the loss to lowly 3-8 Pitt? That is one that the Cardinals would like to have back considering how the season has played out since.
A NY6 bowl is still in play with an ACC title.
Next Week: vs Kentucky
12. Missouri Tigers 9-2 (13)
Last Week: Beat Florida 33-31
T
he Tigers were tested, Florida took the lead with just over a minute to go and Mizzou came back for the game-winning field goal.
The game with the Gators featured eight lead changes with six of them in the second half.

Eli Drinkowitz is a potential national coach of the year, and the Tigers are a top-notch team.
A 10th win of the season will be there for the taking for a team picked to finish sixth in the SEC East in the preseason.
Next Week: at Arkansas
13. Ole Miss Rebels 9-2 (14)
Last Week: Beat UL-Monroe 35-3
I
t was a slow start for the Rebels, but they pulled away in the second half as they ripped off 28 unanswered points to put away UL-Monroe.

Ole Miss held the Warhawks without a touchdown. It was the first time this season Mississippi did not allow an opponent to score a TD.
Next Week: at Mississippi State
14. Oregon State Beavers 8-3 (11)
Last Week: Lost to Washington 22-20
T
he Beavers' home win streak came to an end against Washington.

Oregon State held Washington scoreless in the second half and limited the Huskies to just three first downs after halftime, but it was not quite enough to get the win.
The Beavers can still end up with a 10-win season but will need to knock off Oregon next week to get there.
Next Week: at Oregon
15. LSU Tigers 8-3 (15)
Last Week: Beat Georgia State 56-14
J
ayden Daniels did more Jayden Daniels things against the Panthers as LSU rolled to their eighth win of the season.

The LSU signal caller threw for more TDs than he did incompletions (6-5) with over 400 yards and ran for another 96 and two TDs.
He is in full command of this offense and should have a trip to New York in mid-December wrapped up. In the last two games, Daniels has accounted for over 1,100 yards of total offense.
Next Week: vs Texas A&M
16. Arizona Wildcats 8-3 (20)
Last Week: Beat Utah 42-18
T
he Wildcats have won five consecutive games, with four of those wins coming against ranked opponents.

The last time they had a five-game win streak was when they opened 2014 5-0 under Rich Rodriguez.
The Wildcats closed out the 2013 season with a bowl win, so this week they will look to match that six-game winning streak from 2014.
Next Week: at Arizona State
17. Utah Utes 7-4 (16)
Last Week: Lost at Arizona 42-18
T
he Utes got beaten early and often by Arizona. It was complete domination in the desert and the Utes were on the wrong side of things.

Utah had a season-high 320 yards passing, but it was not nearly enough after falling behind by three scores early.
An 8-4 end to the regular season is in the works with Colorado to close out the regular season.
Next Week: vs Colorado
18. Tulane Green Wave 10-1 (18)
Last Week: Won at FAU 24-8
M
ichael Pratt threw three touchdowns in the win and has now thrown a TD pass in 43 of his 44 career games, with multiple TDs in 31 of those games.

The Green Wave are now 22-3 since the start of 2022 trailing only Georgia (26) and Michigan (23) for the most wins during that span.
Tulane had struggled the last couple of weeks but got back on track against the Owls.
Next Week: vs UTSA
19. Notre Dame Fighting Irish 8-3 (21)
Last Week: Beat Wake Forest 45-7
N
otre Dame won its seventh-consecutive Senior Day game (the second-best streak in school history) and has outscored their last three final-home game opponents 144-7.

Sam Hartman got the best of his old team and the Irish rolled to their eighth win of the season.
Next Week: at Stanford
20. Oklahoma State Cowboys 8-3 (NR)
Last Week: Won at Houston 43-30
O
llie Gordon is the nation's leading rusher, and he once again went over 100 yards for the eighth straight game.

In this one it was Alan Bowman throwing for 348 yards that brought the Pokes back as they fell behind Houston 23-9.
Defensively, OSU has forced 16 turnovers in the past seven games and the offense has allowed just three sacks in the last eight games.
Next Week: vs BYU
21. Liberty Flames 11-0 (22)
Last Week: Beat UMass 49-25
L
iberty has opened 11-0 and set a new school record for wins in a season with three more games to play.

The Flames lead the nation in rushing and went for over 300 yards against the Minutemen. It was the fourth time they have run for over 300 in the last five games.
Liberty has now gone over 200 yards on the ground in six consecutive games and ten times this season.
Next Week: at UTEP
22. Toledo 10-1 (23)
Last Week: Won at Bowling Green 32-31
T
oledo has won 10 of its 11 games in a season for the first time since going 11-0-1 in 1995. The Rockets have won 10 straight in a regular season for the first time since 1971.

This rivalry game was not easy, the Rockets found themselves down 18 before mounting the comeback.
It was the seventh-largest comeback in UT history.
Next Week: at Central Michigan
23. Iowa Hawkeyes 9-2 (NR)
Last Week: Beat Illinois 15-13
I
t was an offensive explosion in Iowa City, the 28 total points scored were the most in any of the last five games Iowa has played.

The Hawkeyes wrapped up a spot in the Big Ten Championship game. While the offense might be anemic, the defense is legitimately good.
We'll see how they stack up to Michigan or Ohio State in Indianapolis in a couple of weeks.
Next Week: at Nebraska
24. UNLV Rebels 9-2 (NR)
Last Week: Won at Air Force 31-27
U
NLV kept Air Force off the scoreboard in the second half, including a red zone stop to end the game. The Rebels have reached nine wins for the first time since 1984.

Next week they will have a chance to wrap up the Mountain West regular season for the first time ever.
UNLV plays good defense, takes care of the ball, and runs it well. That, along with a Jayden Maiava connecting with Ricky White on the outside makes for a good formula to win games.
Next Week: vs San Jose State
25. Kansas State Wildcats 8-3 (NR)
Last Week: Won at Kansas 31-27
K
ansas State has lost three games this season, one was a three-point overtime loss to Texas, and another was a three-point loss at Missouri via a 60+ yard FG.

The Wildcats find themselves in a three-way tie for second in the Big 12 and have a chance to advance to the conference title game but will need some help in the final weekend of the regular season.
Next Week: vs Iowa State
Dropped Out: Kansas. James Madison, North Carolina, Tennessee
---
—More from Stephen Vilardo—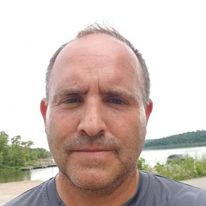 Latest posts by Stephen Vilardo
(see all)