Posted on November 6, 2023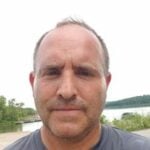 By Stephen Vilardo, SuperWest Sports
W
e are starting to get to the nitty-gritty of the season. The pretenders are getting separated from the contenders.
Teams that may not have been challenged yet will suddenly find themselves in dogfights.
Georgia faced a stiff test from Missouri and passed. Washington passed another road test. Alabama reminds us that we can't discount the Tide just yet.
The Wolverines will prove their worth over the next three weeks, and if they pass those tests, they will be the No. 1 team entering the playoffs. If they stumble, they won't be in the playoffs.
And with that here is my prediction of what the Top 4 will look like on December 3:
Stephen Vilardo's Predicted Playoff Teams
1. Michigan
2. Georgia,
3. Oregon
4. Florida State
But below are my rankings as of this week. Enjoy.
1. Georgia Bulldogs 9-0 (Last week 1)
Last Week: Beat Missouri 30-21
G
eorgia extended their school-record win streak to 26 straight games, the longest active streak in the nation.

The Dawgs have 36 straight regular season wins. Mizzou gave Georgia some issues, but the Bulldogs were up to the challenge.
Carson Beck is looking efficient and is making plays that Georgia needs to win down the stretch.
Next Week: vs Mississippi
2. Michigan Wolverines 9-0 (2)
Last Week: Beat Purdue 41-13
I
n the last 11 quarters played, Michigan has outscored opponents 142-13.  The Wolverines have outscored their foes 366-57 on the season.

The 13 points Purdue scored were the most allowed by the Wolverines this season. And it was a late TD, and I think some people may not be too happy about it, but I digress.
Michigan has won 21 consecutive Big Ten games, the longest active conference win streak in the nation and the longest conference win streak in Michigan history.
Next Week: at Penn State
3. Florida State Seminoles 9-0 (3)
Last Week: Won at Pittsburgh 24-7
F
lorida State extended their win streak to 15 games but was held below 30 points for the first time since the win streak began.

The Seminoles did secure a spot in the ACC Championship Game with the win.
FSU did not produce much on the ground, but Jordan Travis was 22 of 36 for 360 yards and a touchdown as he continues to make a case as the best player in the nation.
Next Week: vs Miami
4. Ohio State Buckeyes 9-0 (4)
Last Week: Won at Rutgers 35-16
O
hio State's defense has been outstanding this season and they proved the difference in the win at Rutgers.

The Buckeyes went into the locker room at the half trailing 9-7 but it was an interception returned 93 yards for a touchdown early in the third quarter by Jordan Hancock that gave OSU a lead they would not relinquish.
Kyle McCord continues to get sharper at QB, and having the best wide receiver in the nation in Marvin Harrison Jr at his disposal probably helps the comfort level grow.
Next Week: vs Michigan State
5. Washington Huskies 9-0 (5)
Last Week: Won At USC 52-42
W
ashington has now won 16 straight games as they put up 572 yards of offense against USC.

Dillon Johnson ran for 256 and four TDs with 9.6 yards per run as the Huskies showed the offense is balanced.
Kalen DeBoer is 20-2 in his tenure at Washington. The defense still needs to get better but they just keep winning.
Next Week: vs Utah
6. Oregon Ducks 8-1 (6)
Last Week: Beat California 63-19
B
o Nix completed 12-of-14 passes for 130 yards in a second quarter that blew open what had been a competitive game for the first 15 minutes.
Tez Johnson caught 12 passes for 180 yards and two TDs as the Ducks dominated the Bears.

Just a ho-hum 600 yards of offense for Oregon while limiting an opponent to under 300 yards when they had the ball.
When you get into the top five or six teams this season they all are good, but Oregon may be one of just two that is as good on both sides of the ball.
Next Week: vs USC
7. Penn State Nittany Lions 8-1 (7)
Last Week: Won at Maryland 55-14
P
enn State struggled a lot more than they should have at home last week, but at Maryland, excellent

play on both sides of the ball led the Nittany Lions to their eighth win of the season.
It was a truly complete game for PSU as they had their final tune-up before hosting Michigan next week.
The offense was clicking with the run and pass while the defense overwhelmed the Terps.
Next Week: vs Michigan
8. Texas Longhorns 7-1 (9)
Last Week: Beat Kansas State 33-30 in OT
T
he Longhorns have opened 8-1 to start a season for the first time since 2009.

Texas jumped out to a 27-7 lead midway through the third quarter then had to withstand a K-State rally to get their eighth win of the season.
Maalik Murphy finished 19-of-37 passing for 248 yards and one touchdown as the Horns continue to roll without Quinn Ewers.
Next Week: at TCU
9. Alabama Crimson Tide 8-1 (10)
Last Week: Beat LSU 42-28
A
labama has continued to get better as the season progresses.

The Crimson Tide defense knocked around Jayden Daniels and Jalen Milroe had himself a game for the Tide. Milroe rushed for four TDs and 155 yards while throwing for another 219.
Alabama is starting to find its way.
Next Week: at Kentucky
10. Ole Miss Rebels 8-1 (11)
Last Week: Beat Texas A&M 38-35
O
le Miss is 8-1 for the second straight season, the first time doing so in back-to-back years since 1961 (8-1) and 1962 (9-0).

This season the Rebels have proved capable of winning offensive shootouts or defensive struggles. This one was an offensive thriller.
Lane Kiffin's squad will have a chance to make a statement next week in Athens.
Next Week: at Georgia
11. Oklahoma Sooners 7-2 (8)
Last Week: Lost at Oklahoma State 27-24
L
ast week the Sooners saw their chances to play for a national championship take a dive, this week it may have been their chances at playing for a Big 12 championship that took a hit.

A costly officiating call may have hurt the Sooners, but a great team does not allow that to dictate the outcome.
Oklahoma still has a shot at playing for the conference title but will need some help.
Next Week: vs West Virginia
12. Oregon State Beavers 7-2 (14)
Last Week: Beat Colorado 26-19
T
he loss to Arizona is looking better by the day. The Beavers went on the road and took care of the Buffs like they should have. In fact, the game was not as close as the final score.

OSU had the 13.5-point cover well in hand if not for a late score and failed 2-point return. But in the real world, covers don't mean anything: The win is the important part.
And in the real world, the Beavs defense tallied three sacks, forced two fumbles, and held Colorado to negative-7 yards rushing. That is good. (But some people in the world may feel bad about that spread thing).
Next Week: vs Stanford
13. Utah Utes 7-2 (16)
Last Week: Beat Arizona State 55-3
U
tah unleashed a lot of frustrations from the season out on Arizona State as they absolutely boat-raced the Sun Devils.

The 52-point margin of victory was the Utes' largest ever in a Pac-12 game.
The 513 yards of offense were the most for Utah this season. Utah ran for 352 yards in the win, also the most they have churned out this season.
Next Week: at Washington
14. Kansas Jayhawks 7-2 (18)
Last Week: Won at Iowa State 28-21
K
ansas avoided a hangover from the Oklahoma win and held on to beat Iowa State. The running game got away from the Jayhawks in the win but the passing game picked up the slack.

Kansas collected seven tackles for loss in the win.
This was a big win for KU in Big 12 play as it was just the second loss for ISU in conference play.
Next Week: vs Texas Tech
15. Louisville Cardinals 8-1 (19)
Last Week: Beat Virginia Tech 34-3
L
ouisville has now won 10 straight games at home, their longest since 2007, and tied for the third longest in program history.

Louisville has held consecutive opponents without a TD for the first time since 1980.
The Cardinals are a complete team and at 8-1 are not to be overlooked.
Next Week: vs Virginia
16. Missouri Tigers 7-2 (17)
Last Week: Lost at Georgia 30-21
T
he Tigers fell at Georgia but proved they are worthy of being on the national stage.

Missouri is a very good team, the key is to not let this one beat them twice. Mizzou has Tennessee coming in next and can't let the UGA hangover bite them a second time.
Mizzou was able to put up yards on Georgia and the defense did a good job limiting the Bulldogs all game.
Next Week: vs Tennessee
17. LSU Tigers 6-3 (13)
Last Week: Lost at Alabama 42-28
L
SU's defense just could not stop Alabama and it was pivotal as the offense was not able to match the Tide score for score.

The Tigers will not be in the SEC title game, but they can still finish the season strong and Jayden Daniels and Malik Nabers can still finish with hardware.
Next Week: vs Florida
18. Tulane Green Wave 8-1 (20)
Last Week: Won at East Carolina 13-10
M
ichael Pratt has thrown a TD pass in 41 of his 42 career games and has thrown multiple TDs in 30 of those games.

The Green Wave are now 20-3 since the start of 2022 trailing only Georgia (24) and Michigan (21) for the most wins during that span.
This was not a pretty win over the now 1-8 Pirates, but Tulane keeps on winning.
Next Week: vs Tulsa
19. Tennessee Volunteers 7-2 (22)
Last Week: Beat UConn 59-3
T
ennessee had no trouble with Connecticut on homecoming.

The Vols have won 11 straight Homecoming contests when facing a non-conference foe. UT stepped out of SEC play for the easy win.
Things will be more challenging next week with a trip to Mizzou.
Next Week: at Missouri
20. James Madison 9-0 (24)
Last Week: Won at Georgia State 42-14
J
ames Madison has now won 12-straight games. The Dukes will not be going bowling as they are still in their transition period from FCS to FBS in one of the dumbest rules in history.

Bowl or not JMU is 9-0 and eying a Sun Belt regular season title.
The Dukes out-gained GSU, 567-228, including 307-82 in the pass game.
Next Week: vs UConn
21. Oklahoma State Cowboys 7-2 (NR)
Last Week: Beat Oklahoma 27-24
W
ith the win over Oklahoma, the Cowboys improved to 10-3 in their last 13 games against AP top-25 teams. OSU has also won three of its past four matchups with AP top-10 opponents.

It was the final edition of Bedlam with OU jumping to the SEC next season and to make it even sweeter for the Pokes this win could keep the Sooners out of the conference title game.
Ollie Gordon has rushed for more than 100 yards in six straight games.
Next Week: at UCF
22. Arizona Wildcats 6-3 (NR)
Last Week: Beat UCLA 27-10
T
he Wildcats have won three consecutive games, all against ranked opponents, for the first time in Arizona history.

They are in the middle of a stretch of five in a row against ranked foes, and for what it's worth, the win streak could be at four with the loss in OT to USC.
Noah Fifita has control of the offense and is making things click in Tucson. The Cats get a brief respite from good opponents with Colorado next up, then it gets tough again with Utah and ASU.
Next Week: at Colorado
23. Notre Dame Fighting Irish 7-3 (15)
Last Week: Lost at Clemson 31-23
T
he Fighting Irish went to Clemson and came away with a loss to a Tigers squad that was reeling.

The Irish fell behind 24-9 and their second-half rally could not get them over the top.
Sam Hartman struggled on the day finishing 13-of-30 for 146 yards as ND lost despite outgaining the Tigers and winning the turnover battle 3-2.
Next Week: Bye
24. Liberty Flames 9-0 (NR)
Last Week: Beat LA Tech 56-30
L
iberty got a big win over Louisiana Tech.

With the victory, a  program-record ninth-straight win, the Flames secured the right to host the  CUSA Football Championship game at Williams Stadium on December 1.
Liberty is second in the nation in rushing this season and ran for 305 against the Bulldogs.
Next Week: vs Old Dominion
25. Air Force Falcons 8-1 (12)
Last Week: Lost to Army 23-3 in Denver
A
ir Force had their 13-game winning streak snapped at the hands of Army.

The Falcons could have locked up the Commander-In-Chief trophy and a 9-0 start for the first time since 1985 but miscues cost them.
Air Force turned the ball over six times in the loss and allowed the Black Knights to run for 240 yards while the Falcons were limited to 155 on the ground.
Next Week: at Hawai'i
Dropped out: Kansas State, UCLA and USC
---
—More from Stephen Vilardo—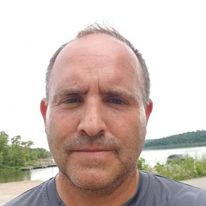 Latest posts by Stephen Vilardo
(see all)