Posted on October 24, 2022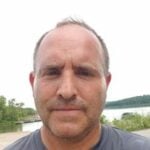 By Stephen Vilardo, SuperWest Sports
A
mong my top four, Georgia and Michigan each had byes, Tennessee may as well have against UT-Martin, and Ohio State's defense basically had a bye week against the Iowa offense.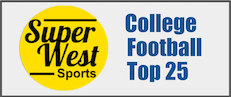 TCU and Oregon came up big this week in high-profile matchups.
Clemson got a gutsy win over a solid Syracuse squad as Dabo Swinney benched his starting QB to spark the Tigers.
I think there are at least a few fan bases (or definitely one) around the country thinking: "If Dabo can do that at Clemson, why won't our HC do the same for our QB, who has been even more ineffective all season?"
A new twist this week in my Playoff prediction as of this moment: Georgia, Ohio State, Clemson. Oregon.
(Note: Those are not the teams I think are the four best teams now, but rather, the ones I think will be playing in the Playoff come January. And of course, it's subject to change each week.)
Here's this week's Top 25.
1. Georgia Bulldogs 7-0 (Last week 1)
Last Week: Bye

The Bulldogs had a bye week last week and face Florida in Jacksonville this week.
Following the big rivalry game is a date with Tennessee in Knoxville.
Get past this two-week stretch and Georgia can punch their ticket to the SEC title game—and most likely a trip to the College Football Playoff as well.
Next Week: vs Florida in Jacksonville
2. Ohio State Buckeyes 7-0 (2)
Last Week: Beat Iowa 54-10
Last week I mentioned this would be the first test for the OSU offense, and they seemed to pass.

But the truth is the Iowa offense, and their turnovers may have done the most in this one.
Operating with a short field for much of the first half, the Buckeyes took advantage of Iowa's miscues to build an early lead.
The Iowa defense scored seven off OSU while the Hawk offense could only muster three points.
Penn State may present a challenge this week—or not.
Next Week: At Penn State
3. Michigan Wolverines 7-0 (3)
Last Week: Bye

Michigan will battle MSU for the Paul Bunyan Trophy and bragging rights in the Mitten this week.
Historically, the team that runs for more yardage has won the in-state matchup. And the Wolverines have had no trouble moving the ball on the ground. They should get by the Spartans with ease.
Michigan has won nine straight Big Ten games, tied for the second-longest active Conference win streak in the nation.
Next Week: vs Michigan State
4. Tennessee Volunteers 7-0 (4)
Last Week: Beat Tennessee-Martin 65-24

Tennessee has a pair of tough games coming up with a rival Kentucky and a trip to Athens, Georgia, in consecutive weeks.
I have received questions on why I have ranked Tennessee in the four spots and not higher. The answer? Take care of the next two weeks and the ranking will take care of itself.
Just as with my write-up on Georgia, a trip to the College Football Playoff is there for the taking if the Vols can handle their business.
Next Week: vs Kentucky
5. Clemson Tigers 8-0 (5)
Last Week: Beat Syracuse 27-21
Clemson extended the nation's longest active win streak to 14-games, the fourth longest in Tiger history.

Consequently, the Tigers also won at home for the 38th consecutive time, the longest home-field win streak in the nation and the longest in ACC history.
But make no mistake, Clemson was challenged by Syracuse.
Three of the final four regular season games for the Tigers are at home, and the toughest of the four remaining games will be when South Carolina comes to Death Valley.
Next Week: BYE
6. TCU Horned Frogs 7-0 (7)
Last Week: Beat Kansas State 38-28

Last week, TCU outscored OSU by 14 in the fourth. This week, KSU took a 28-17 lead into the half and the Horned Frogs outscored them 21-0 over the final 30 minutes.
TCU is 7-0 for the first time since 2017.
The four straight wins over ranked opponents give way to an easier stretch to end the season.
Next Week: At West Virginia
7. Oregon Ducks 6-1 (10)
Last Week: Beat UCLA 45-30

Oregon won its 23rd straight home game, the third-longest streak in the nation and matching the longest run in Oregon history.
Oregon won a Pac-12 game for the 17th straight time at home.
In their Top 10 battle with the Bruins, the Ducks managed once again to score at least 40 points, the sixth straight game in which they have done so.
Next Week: At Cal
8. Alabama Crimson Tide 7-1 (8)
Last Week: Beat Mississippi State 30-6

Alabama has won its last nine games following a regular-season loss, a streak that dates back to 2008.
The Tide also won their 15th in a row over Mississippi State, a streak dating to the 2007 season.
With a bye next week, it ensures that Nick Saban will remain unbeaten in games played in Bryant-Denny Stadium during the month of October for at least one more season.
He owns a 31-0 mark in October games in Tuscaloosa as head coach of Alabama.
Next Week: BYE
9. USC Trojans 6-1 (12)
Last Week: BYE

The Trojans will look to get back on the right track in Tucson this week.
USC has won eight in a row over the Wildcats.
Caleb Williams is coming off a season-high five TDs and 381 yards in the loss to Utah.
Next Week: At Arizona
10. Oklahoma State Cowboys 6-1 (16)
Last Week: Beat Texas 41-34

Spencer Sanders threw for 391 yards with a career-high 57 attempts against Texas. It was the seventh 300-yard passing game of his career, tied for the third most in OSU history.
The Cowboys are now 7-0 in their last seven following a loss.
Next Week: At Kansas State
11. UCLA Bruins 6-1 (9)

Last Week: Lost at Oregon 45-30
Autzen Stadium continues to be a house of horrors for the Bruins.
UCLA allowed a 28-point second quarter to the Ducks, the most points given up by a Bruin team in a quarter since Washington State scored 28 in a 2019 meeting.
Next Week: vs Stanford
12. Wake Forest Demon Deacons 6-1 (15)
Last Week: Beat Boston College 43-15

With their win over Boston College, the Deacons are now bowl-eligible for a program record seventh consecutive season, the second longest active streak in the ACC behind Clemson.
Sam Hartman has thrown at least one TD pass in 28 straight games.
Next Week: At Louisville
13. Utah Utes 5-2 (14)
Last Week: BYE

Utah's offense pounded out yardage against USC in their last game, averaging 8.1 yards per play.
The defense was not as tight.
This week they head to Pullman and will look to make it four straight wins over Washington State.
Next Week: At Washington State
14. Mississippi Rebels 7-1 (6)
Last Week: Lost at LSU 45-20

Ole Miss jumped out to a 17-3 lead over LSU and looked to be rolling, then proceeded to get outscored 42-3 during the rest of the game.
Quinshon Judkins has 111 yards rushing and two touchdowns on 25 carries in his first career start.
Next Week: at Texas A&M
15. Penn State Nittany Lions 6-1 (17)
Last Week: Beat Minnesota 45-17

Entering the game, Minnesota led the nation in third-down conversions at 66.7%. The Nittany Lions limited them to 2 of 12 on third down in this one.
Sean Clifford matched a career-high with four TD passes.
A road trip to Columbus is looming as the Lions look to fare better than they did on their trip to Michigan two games ago.
Next Week: vs Ohio State
16. Syracuse Orange 6-1 (11)
Last Week: Lost at Clemson 27-21
Syracuse had Clemson on the ropes in Death Valley and let them off the hook.

The Orange had another chance to come through at the end, but a potential game-winning drive ended in an interception. That interception was one of four turnovers for the Orange in the game.
Cuse also committed 10 penalties and, ultimately, those factors did them in.
Next Week: vs Notre Dame
17. Illinois Fighting Illini 6-1 (19)
Last Week: BYE

Illinois heads to Nebraska looking to make it three in a row over the Huskers.
Nebraska had won the first seven meetings between the teams as Big Ten opponents.
Chase Brown has run for at least 100 yards in the last eight games.
Next Week: At Nebraska
18. Cincinnati Bearcats 6-1 (18)
Last Week: Won at SMU 29-27

Cincinnati won their 19th straight AAC game, the longest active conference win streak in the nation.
The win was the 54th for Luke Fickell in his UC career (54-16), making him the winningest head coach in Bearcat history.
Cincinnati held SMU to season-lows of 259 total yards, 179 passing yards, and 80 rushing yards.
Next Week: At UCF
19. Kentucky Wildcats 5-2 (20)
Last Week: BYE

Since 1984, Kentucky has managed just one win in 17 trips to Knoxville, but the one win came in the Wildcats' last trip to UT.
Kentucky has allowed 24 points or less in each of their last 11 games played.
The Vols were the last team to top the 24-point mark vs the Cats when they scored 45 in the win last season.
Next Week: At Tennessee
20. North Carolina Tarheels 6-1 (22)
Last Week: BYE

UNC gets a different Pitt team this week—not the Panther team many would have expected to see at the start of the season.
The Tar Heels are 6-1 all-time vs Pitt in Chapel Hill.
Drake Maye has thrown 24 touchdown passes, the most by a Tar Heel in the first seven games in a season.
Next Week: vs Pitt
21. Kansas State Wildcats 5-2 (13)
Last Week: Lost at TCU 38-28

Kansas State was shut out in the second half against TCU.
The Wildcats built up a 28-10 lead with 8:09 to go in the first half only to see the Frogs score 28 unanswered.
Deuce Vaughn rushed for 83 yards and a touchdown on 12 attempts. The TD was the 35th in his career, the fourth most in K-State history.
Next Week: vs Oklahoma State
22. Oregon State Beavers 6-2 (NR)
Last Week: Beat Colorado 42-9

At 6-2, the Beavers are off to their best eight-game start since 2013.
The only losses on the season came at the hands of USC and Utah.
The nine points allowed to the Buffs were the fewest points OSU has allowed to a conference opponent since a 21-7 win over Utah in 2012.
Next Week: BYE
23. LSU Tigers 6-2 (NR)
Last Week: Beat Mississippi 45-20

The Tigers outscored Mississippi 42-3 to end the game.
Jayden Daniels accounted for five TDs on the day, two through the air and three on the ground. Daniels threw for 248 yards passing and 121 yards rushing with zero turnovers.
LSU has a week off to get ready for Alabama.
Next Week: BYE
24. NC State Wolfpack 5-2 (23)
Last Week: BYE
The Wolfpack's first game without Devin Leary did not go well as Syracuse held NC State to a season-low 255 total yards last time out.

Jack Chambers went 18 of 30 for 160 yards in his first start at QB in that one and has an additional week to prepare for the next one against the Hokies.
Look for improved numbers this week.
Next Week: vs Virginia Tech
25. Tulane Green Wave 7-1 (25)
Last Week: Beat Memphis 38-28

The Green Wave are off to their best start since 1998 when Shaun King led them to a 12-0 season. Tulane has opened conference play 4-0 for the first time since joining the AAC.
The Green Wave defense forced three turnovers.
Tulane led 35-0 at the break before allowing the Tigers to make it a close one in the final 30 minutes.
Next Week: BYE
Dropped Out: Mississippi State, Texas
---
—More from Stephen Vilardo—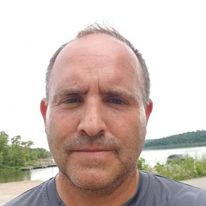 Latest posts by Stephen Vilardo
(see all)