Posted on September 12, 2022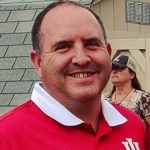 By Stephen Vilardo, SuperWest Sports
W
eek two of the college football season brought us some huge upsets and thrillers that came down to the wire.
We can only hope the rest of the season brings the excitement the first two weekends have delivered.
1. Alabama Crimson Tide 2-0 (Last week 1)
Last Week: Won at Texas 20-19

The Tide did not play their best game and got tested in Austin but came away with the win.
Alabama still has the best player in the nation on both sides of the ball, and when it came down to it, both of them made huge crunch-time plays.
Will Anderson had a big third-down sack and Bryce Young avoided a sack (and saved the entire drive) to set up the game-winning FG.
Next Week: vs Louisiana-Monroe
2. Ohio State Buckeyes 2-0 (2)
Last Week: Beat Arkansas State 45-12
Ohio State was not at full strength, and the Buckeyes did not have to be.

They took care of business against A-State.
Marvin Harrison Jr had 3 TDs while TreVeyon Henderson ran for 8.7 yards per carry
Next Week: vs Toledo
3. Georgia Bulldogs 2-0 (3)
Last Week: Beat Samford 33-0

The Bulldogs have now outscored opponents 89-3 on the season.
They took a 30-0 lead into the half and cruised over Samford in the final 30 minutes, leading to Georgia's fourth shutout in the last 14 games.
Next Week: at South Carolina
4. Clemson Tigers 2-0 (4)
Last Week: Beat Furman 35-12
Clemson won their 35th consecutive home game, the longest streak in the nation with a decisive win over the Paladins.

No member of Clemson's current roster has ever lost a home game. Since 2014 the Tigers are 54-1 at home.
Next Week: vs LA Tech
5. Michigan Wolverines 2-0 (6)
Last Week: Beat Hawaii 56-10
The Wolverines jumped out to a 42-0 lead at halftime giving Michigan a 65-0 first-half edge on the scoreboard this season.

JJ McCarthy will officially be the starter moving forward after splitting time with Cade McNamara.
McCarthy has opened the season completing 15 of 16 passes for 259 yards and three touchdowns.
Next Week: vs UConn
6. Oklahoma Sooners 2-0 (8)
Last Week: Beat Kent State 33-3
The three points the Sooners allowed the Flashes marked their best defensive performance against an FBS opponent since allowing 3 to Kansas in 2017.

The OU defense has allowed only one touchdown through two games this season. It is the first time since the 2013 season the Sooners have allowed only one TD over any two-game span.
Next week they renew their longtime rivalry with Nebraska who will no longer be held back by Scott Frost on the sidelines.
Next Week: At Nebraska
7. USC Trojans 2-0 (9)
Last Week: Beat Stanford 41-28
The USC offense was clicking again in week two.

Travis Dye went over 100 on the ground and Jordan Addison caught seven balls for 172 and two TDs. For the day Caleb Williams completed 20 of 27 for 341 and four passing TDs.
USC steps back out of conference this week against a solid Fresno State squad.
Next Week: vs Fresno State
8. Oklahoma State Cowboys 2-0 (13)
Last Week: Beat Arizona State 34-17
The Cowboys defense looked much better in week 2 than the opener.

The Pokes allowed 546 yards in the opener against Central Michigan, but they bounced back and held the Sun Devils to 354 total yards.
OSU limited ASU to just 120 yards through the air.
Next Week: vs Arkansas-Pine Bluff
9. Miami Hurricanes 2-0 (10)
Last Week: Beat Southern Miss 30-7
The Hurricanes struggled a bit in the first half with just a 10-7 edge at the break.

In the second half it was all Miami as they dominated the Golden Eagles over the final 30 minutes.
The second half saw The U hold the ball for more than 20 minutes, run for 130 yards, and hold USM to just 91 total yards and 0.4 yards per rush, while forcing three turnovers.
Next Week: At Texas A&M
10. NC State Wolfpack 2-0 (12)
Last Week: Beat Charleston Southern 55-3
The Wolfpack led 38-0 at the break and the rout was on.
Devin Leary tied the school record with touchdown responsibility in a game with 6 (4 passing/2 rushing). Leary became the fourth NCSU player since 1996 to record two passing and two rushing touchdowns.
He joins Jacoby Brissett (2015), Russell Wilson (2010) and Philip Rivers (2002).
Next Week: vs Texas Tech
11. Michigan State Spartans 2-0 (19)
Last Week: Beat Akron 52-0
The Spartans pitched their first shutout since 2019 and first in East Lansing since 2016.

MSU has now won eight straight games and are 13-2 in their last 15 played.
The 52 points was Michigan State's best offensive performance since scoring 56 against Wyoming in 2014.
Next Week: vs Washington
12. BYU Cougars 2-0 (20)
Last Week: Beat Baylor 26-20
At times it looked as neither team wanted to win in the overtime showdown between the Cougars and Bears, but it was BYU getting the stop and the win in the second overtime.

Jaren Hall threw for 261 and added another 41 on the ground.
The Cougar defense withstood a physical Baylor run game which saw the Bears run the ball 52 times.
Next Week: At Oregon
13. Arkansas Razorbacks 2-0 (22)
Last Week: Beat South Carolina 44-30
The Razorbacks won their SEC opener for the second consecutive year.

The last time the Hogs opened conference play 1-0 in back-to-back seasons was 2003/04.
Arkansas has rushed for three or more touchdowns in three of the last four games.
Next Week: vs Missouri State
14. Kentucky Wildcats 2-0 (NR)
Last Week: Won at Florida 26-16
The Wildcats have defeated Florida in consecutive seasons for the first time in 45 years, since 1976-77.

This was the sixth straight game that UK held an opponent to 21 points or less.
Next week Kentucky will step back out of conference where they have won 16 in a row against non-SEC opponents, the longest non-conference win streak in the nation.
Next Week: vs Youngstown State
15. Utah Utes 1-1 (15)
Last Week: Beat Southern Utah 73-7
The Utes won for the ninth straight game at Rice-Eccles Stadium and have won 19 of its last 20 home contests.

Utah's 73 points were their most in a game since scoring 82 vs UTEP in 1973.
Defensively Utah allowed just four first downs (1 rush, 2 pass, 1 penalty) on the day, their fourth fewest in a game in program history and fewest since 2018.
Next Week: vs San Diego State
16. Mississippi Rebels 2-0 (18)
Last Week: Beat Central Arkansas 59-3

Ole Miss has now won 11-straight home games, their longest winning streak in Oxford since winning 12 straight home games Nov. 5, 1960 to Nov. 7, 1964.
The 56-point win was the largest margin of victory by a Rebel squad since they beat UT Martin by 73 (76-3) in 2015.
Next Week: At Georgia Tech
17. Florida Gators 1-1 (14)
Last Week: Lost to Kentucky 26-16
As good as Anthony Richardson was in the season opener against Utah, he will really want to forget about this one.

Two interceptions on the day and just 14-35 passing and just 12 yards on 6 carries.
Richardson and the Gators should have a chance to get things right against USF this week, but it will be interesting to find out which UF team is the real one? Time will tell.
Next Week: vs South Florida
18. Wake Forest Demon Deacons 2-0 (21)
Last Week: Beat Vanderbilt 45-25

Sam Hartman returned and looked sharp as Wake Forest improved to 19-5 in the month of September since 2016.
Wake Forest limited Vanderbilt to less than 50 yards passing in the first half while forcing two turnovers in the first 30 minutes to take control.
Next Week: At Liberty
19. Tennessee Volunteers 2-0 (NR)
Last Week: Won 34-27 at Pittsburgh

The Vols got a road win in overtime at Pitt and jump into my top-25.
In dispatching the Panthers, UT collected their first non-conference road win over a ranked opponent since 2003.
Next Week: vs Akron
20. UCLA Bruins 2-0 (23)
Last Week: Beat Alabama State 45-7
The Bruins scored 45 points in each of their first two games, the 90 points are their highest scoring first two games of a season since opening 2017 with 101 in the first two games.

UCLA has scored in each of their last 19 quarters played.
The Bruins held Alabama State to 14 rushing yards in the opening quarter.
Next Week: vs South Alabama
21. Texas A&M Aggies 1-1 (5)
Last Week: Lost 17-14 to Appalachian State

The Aggies were upended by Appalachian State as the the Sun Belt school went to Kyle Field and left with a big payday and a W.
A&M will welcome Miami to College Station next week in a showdown of ranked teams.
Next Week: vs Miami
22. Baylor Bears 1-1 (16)
Last Week: Lost at BYU 26-20
Baylor went to Provo looking for their first non-conference road win over a ranked opponent since 1992 and came up short in double overtime.

The Bears had chances but ultimately could not convert.
This was Baylor's first September loss under Dave Aranda, now 6-1.
Next Week: vs Texas State
23. Oregon Ducks 1-1 (25)
Last Week: Beat Eastern Washington 70-14

The Ducks rebounded from the opening loss to Georgia with a convincing win over EWU.
UO was dominant from start to finish racking up 608 yards of offense and limiting the Eagles to just 187 yards—100 on the ground and 87 through the air.
Next Week: vs BYU
24. Texas Longhorns 1-1 (24)
Last Week: Lost 20-19 vs Alabama
The Longhorns did not pull off the upset over the Tide but showed they belong on the same stage.

If Quinn Ewers does not get hurt—who know how that one plays out.
Now they will be without Ewers for the next 4-6 weeks and the question will be how they respond without him under center.
Next Week: vs UTSA
25. Penn State Nittany Lions 2-0 (NR)
Last Week: Beat Ohio 46-10

The Nittany Lions picked up a week one win over Purdue on the road in a tough conference game and followed it up with a resounding win over the Bobcats in their home opener.
It was PSU's 15th consecutive win over a non-power five opponent.
Next Week: At Auburn
Dropped Out: Notre Dame, Wisconsin, and Pittsburgh
---
—More from Stephen Vilardo—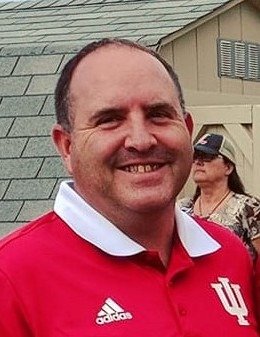 Latest posts by Stephen Vilardo
(see all)