Posted on November 7, 2022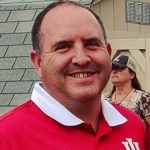 By Stephen Vilardo, SuperWest Sports
W
hat a week of college football!!
Georgia made a statement.
Oregon continues to put up crazy offensive numbers against every team on their schedule not named Georgia. This week the Duck offense did something not seen nationally since at least 1996.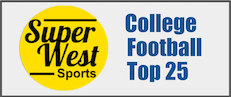 And we all witnessed something that has not been seen since November 30, 2013.
On that Saturday Alabama traveled to Auburn and lost to the Tigers on the "Kick Six" return by Chris Davis.
That same day Clemson also traveled to Columbia to face their in-state rivals and the Gamecocks outscored Clemson 14-0 in the fourth quarter for a 31-17 win in the battle of the Palmetto State.
It was the last time prior to Saturday that Alabama and Clemson both lost a game on the same day.
Things are certainly starting to sort themselves out and will continue to do so in the coming weeks.
But for now, here's my Playoff prediction:
1. Georgia
2. Michigan
3. TCU
4. Oregon
1. Georgia Bulldogs 9-0 (Last week 1)
Last Week: Beat Tennessee 27-13
The win over Tennessee cemented the Bulldogs' case as the top team in the nation.

The win gives Georgia 11 consecutive wins, the longest streak in the nation. The Dawgs also have the nation's longest road win streak at nine games.
UT entered the game averaging 49.4 points per game and the Georgia defense limited them to 13 points and just 289 yards (they had been averaging 553 yards per game).
Georgia is now 50-for-51 in the Red Zone on the season.
Next Week: At Mississippi State
2. Michigan Wolverines 9-0 (4)
Last week: Won at Rutgers 52-17

Michigan held Rutgers to just 57 second-half yards and just 14 total rushing yards. Michigan has now held four of their last five opponents to under 50 yards rushing.
Michigan trailed at halftime for the first time all season before outscoring the Scarlet Knights 38-0 in the final 30 minutes.
Blake Corum is the first back since 1949 to have at least 25 carries and 120 yards in six consecutive games.
Next Week: vs Nebraska
3. Ohio State Buckeyes 9-0 (3)
Last Week: Won at Northwestern 21-1

Ohio State struggled in gusty conditions in the Windy City but still managed to leave Evanston with a 21-7 win.
It is the 70th consecutive game the Buckeyes have scored at least 20 points, setting a new FBS record.
CJ Stroud actually ran for more yards (79) than he threw for in this one (76).
Next Week: vs Indiana
4. TCU Horned Frogs 9-0 (6)
Last Week: Beat Texas Tech 34-24
TCU has opened a season 9-0 for the first time since 2010 when the Horned Frogs went 13-0 with a Rose Bowl title.

Sonny Dykes is just the second head coach in TCU history to win his first nine games, joining Francis Schmidt whose 1929 team went 9-0-1.
Kendre Miller topped to 100-yard mark for the sixth time in the last seven games with 158 yards against Texas Tech.
Next Week: At Texas
5. Oregon Ducks 8-1 (7)
Last Week: Won at Colorado 49-10
Oregon has now scored 40 points in every game this season since the opener vs Georgia and is the only team in the nation to score at least 40 in eight games this season.

Bo Nix is making his case for the Heisman as the season continues. Yesterday all he did was complete all but four passes, throwing for two TDs and 274 yards, scoring two TDs on the ground, AND catching a TD pass.
The Ducks were the first team since at least 1996 to have a QB catch a TD pass, an O-lineman catch a TD pass, and also have a defensive player score a rushing TD in the same game.
Next Week: vs Washington
6. USC Trojans 8-1 (9)
Last Week: Beat California 41-35
USC did enough work in building up a 20-point lead that they were able to withstand the Bears' fourth-quarter comeback.

The 8-1 start is the best for the Trojans since 2008 en route to a 12-1 year and a Rose Bowl championship.
Travis Dye scored a TD on the ground for the eighth consecutive game. Tuli Tuipulotu collected 2.0 sacks giving him 9.0 on the season, the most by a Trojan defender since Rasheem Green had 10.0 in 2017.
Next Week: vs Colorado
7. Tennessee Volunteers 8-1 (2)
Last Week: Lost at Georgia 27-13
The 13 points the Vols put up against Georgia was the lowest total under Josh Heupel.

Hendon Hooker had thrown at least one TD in 20 straight games, that streak came to an end on Saturday but remains the longest streak in Tennessee history.
UT did force multiple turnovers for the seventh time in nine games this season.
Next Week: vs Missouri
8. UCLA Bruins 8-1 (10)
Last Week: Won at Arizona State 50-36
UCLA opened up a 35-10 lead on Arizona State before letting the Sun Devils cut it to as few as six points at 42-36.

Dorian Thompson-Robinson threw for 169 yards and a career-best 120 rushing yards with four total TDs (two passing/two rushing).
The Bruins ran for 402 yards, the most on the ground for a UCLA team since going for 437 in 2010 vs. Washington State.
Next Week: vs Arizona
9. LSU Tigers 7-2 (15)
Last Week: Beat Alabama 32-31 (OT)
LSU has consecutive wins over Ole Miss and Alabama to take control of the SEC West.

The Tigers won at home over Alabama for the first time since 2010.
Jayden Daniels threw for 182 yards and two TDs while adding 95 yards and a TD on the ground. He added the two-point conversion pass in OT after his 25-yard TD run.
The Tigers are a missed PAT against Florida State from a potential 8-1 season with the lone loss to Tennessee.
Next Week: At Arkansas
10. Utah Utes 7-2 (13)
Last Week: Beat Arizona 45-20

The Utes ran all over the Wildcats with 306 yards on the ground, Utah's highest rushing game of the season and their most since going for 411 vs Stanford last year.
The Utah defense limited Arizona to just 14 first downs gained and 156 yards on the ground. The Utes held the ball for 37:59.
Next Week: vs Stanford
11. Mississippi Rebels 9-1 (12)
Last Week: BYE
Ole Miss had a bye week and an extra week to get ready for what will be an angry Alabama team coming off a loss to LSU.

The Rebs have already dropped one to the Tigers and will need this one to keep pace in the SEC West.
Quinshon Judkins has 316 yards rushing in the last two games.
At 9-1, Ole Miss is off to its best start since going 10-0 in their 1962 National Championship season.
Next Week: vs Alabama
12. Clemson Tigers 8-1 (5)
Last Week: Lost at Notre Dame 35-14

Clemson had the nation's longest win streak at 14 games; that streak ends as the fourth longest in Tiger history.
And with the end of that win streak, Clemson's path to the playoffs has gotten tough.
Clemson did limit Notre Dame to just 85 passing yards and has held consecutive opponents to under 200 through the air.
Next Week: vs Louisville
13. Alabama Crimson Tide 7-2 (8)
Last Week: Lost at LSU 32-31 (OT)
This was just the sixth time in 19 games that Alabama has lost the week after a bye under Nick Saban.

The Tide were also held scoreless in the first quarter for the first time this season.
Alabama has lost two games this season, both being decided on the final play of the game.
Looking to next week, Alabama is 9-0 since 2008 following a regular season loss.
Next Week: At Mississippi
14. North Carolina Tar Heels 8-1 (14)
Last Week: Won at Virginia 31-28
At 5-0 in conference play, the Tar Heels are off to their best ACC start since going 8-0 in 2015. A win over Wake will wrap up the ACC Coastal for the Heels.

Carolina has five road wins in a season for the first time since 1997 and now owns the longest winning streak on the road since winning nine in a row between 2014-16.
Drake Maye has now accounted for 35 TDs on the season. His 31 passing TDs are the second most in a single season in UNC history.
Next Week: At Wake Forest
15. Penn State Nittany Lions 7-2 (18)
Last Week: Won at Indiana 45-14
Penn State had its way with Indiana as Sean Clifford completed five passes for 20 yards or more on a windy afternoon in Bloomington.

The Nittany Lions are a good football team, but also clearly just the third-best in the Big Ten.
On the bright side, they don't have to play Michigan or Ohio State again and should be clear favorites in their final three games.
Next Week: vs Maryland
16. Tulane Green Wave 8-1 (20)
Last Week: Won 27-13 at Tulsa
The Green Wave are off to their best start since 1998 when Shaun King led them to a 12-0 season. Tulane has opened conference play 5-0 for the first time since joining the AAC.

The Green Wave ran the ball for 357 yards, their most since a 429-yard day vs Southern Miss in 2020.
Michael Pratt has thrown at least one TD pass in 29 of his 30 career games.
Next Week: vs UCF
17. Liberty Flames 8-1 (22)
Last Week: Won at Arkansas 21-19
Liberty built up a 21-0 lead on the Razorbacks before having to stop a potentially game-tying two-point conversion to preserve the win.

The result is the Flames went into an SEC stadium and came away with a win, their first ever over a team from the conference.
Liberty has now won six straight games, their longest win streak since a 10-game winning streak covering 2019-20.
Next Week: At UConn
18. Central Florida Knights 7-2 (24)
Last Week: Won at Memphis 35-28
UCF ran for 204 yards against Memphis and is now averaging 239.9 per game on the ground.

The Knights' 35 points scored were their most in a conference road game since October 2021.
UCF kept the Tigers off the board on three trips inside the red zone.
Next Week: At Tulane
19. Notre Dame Fighting Irish 6-3 (NR)
Last Week: Beat Clemson 35-14
Notre Dame has posted back-to-back wins over ranked opponents for the first time since 2018.

The Fighting Irish picked up their first win over a top-five opponent since beating Clemson in 2020 when the Tigers were first in the nation.
Benjamin Morrison had a stellar night with a career-high seven tackles and two interceptions, one of which he returned 96 yards for a score.
Next Week: vs Navy (Baltimore)
20. Texas Longhorns 6-3 (NR)
Last Week: Won at Kansas State 34-27

Texas opened a 31-10 halftime lead on Kansas State and held off the Wildcats' second-half comeback.
Bijan Robinson ran for 209 for the Longhorns in the win. Robinson has topped the 100-yard mark in seven of nine games this season.
Next Week: vs TCU
21. NC State Wolfpack 7-2 (25)
Last Week: Beat Wake Forest 30-21

The Wolfpack won at home for the 16th consecutive game, their longest streak since Lou Holtz was coaching in Raleigh in 1975.
NC State held the highest-scoring offense in the ACC to their lowest point total of the season. Wake had just 17 rushing yards on the game.
Next Week: vs Boston College
22. Washington Huskies 7-2 (NR)
Last Week: Lost at Louisville 48-21
Washington failed to score on the opening drive of the game for the first time this season.

Michael Penix Jr. had thrown for at least 300 yards in each of the eight games prior to the win over the Beavers as he fell just short with 298.
He was the first Husky QB to reach 300 yards passing in eight straight games, beating a record held by Cody Pickett, who passed for 300 or more in the first seven games of the 2002 season.
Next Week: At Oregon
23. Kansas State Wildcats 6-3 (13)
Last Week: Lost to Texas 34-27
The Wildcats dug too big a hole in Manhattan vs. Texas as they fell to the Longhorns for the sixth consecutive time.

That streak is K-State's longest to a conference opponent since dropping 22 in a row to Oklahoma from 1971-92.
Deuce Vaughn has 104 receptions in his career, the most ever by a KSU running back.
Next Week: At Baylor
24. Illinois Fighting Illini 7-2 (16)
Last Week: Lost to Michigan State 23-15
The Fighting Illini dropped to 0-2 vs Big Ten East opponents.

Luckily for the Illini, they play in the Big Ten West and a win over Purdue this week could punch their ticket to the Big Ten Championship game.
Chase Brown went over 100-yards on the ground for the 10th straight game and is the first player in Illinois history to open the season with nine straight 100-yard rushing games.
Next Week: Purdue
25. Oregon State Beavers 6-3 (17)
Last Week: Lost at Washington 24-21
The Beavers have got to feel like they let one get away from them in Seattle.

OSU had two red zone tries end up empty.
And that proved to be the difference as the Beavs were 2-for-4 in the Red Zone while Washington cashed in for points on all four of their trips inside the 20.
Next Week: vs California
Dropped Out: Syracuse, Oklahoma State, and Wake Forest
---
—More from Stephen Vilardo—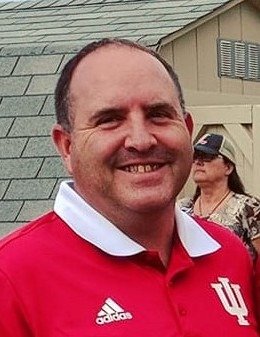 Latest posts by Stephen Vilardo
(see all)