Posted on August 6, 2020


  By Dane Miller, SuperWest Sports
The 2020 college football season isn't yet a certainty, but we continue our Pac-12 football previews with the Stanford Cardinal. The weekly series culminates in what would have been Week Zero with a conference-wide preview, complete with projected win-loss records and season predictions.
Overview: Youth Must Fill the Void After Massive Losses
Coming off their first losing season since 2008, the Cardinal are faced with the formidable task of replacing 13 transfers that left the program during the offseason, including the team's leading tackler, two starting offensive linemen, and two starting defensive linemen.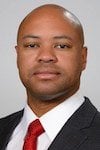 As the program is forced to rebuild, Stanford's nine-year streak of opening the season ranked in the Top 25 appears to be at an end. Fortunately, David Shaw is bringing in a Top 25 recruiting class that features six four-star recruits. The freshmen will be expected to contribute early and often, especially along the offensive line, which gave up 29 sacks in 2019.
Though K.J. Costello left Palo Alto to join Mike Leach at Mississippi State, the Tree won't miss a beat with Davis Mills at the helm. The senior completed 65% of his passes last season and led the Cardinal to a victory over No. 15 Washington on the Farm. Stanford will lean on his poise and leadership to guide the program back to bowl eligibility.
However, failing to make a bowl for the second consecutive year could prove that last season was more of a pattern than a fluke.
Best-Case Scenario: Mills leads the Cardinal to seven wins behind an improved offensive line with the help of a retooled and much stingier defense.

Incoming freshman running back E.J. Smith, son of Dallas Cowboy legend Emmitt Smith, contends for the Pac-12's Offensive Freshman of the Year, due in part to freshmen linemen Myles Hinton, Levi Rogers, Connor McLaughlin, and James Pogorelc opening up holes to exploit.
Not to be outshined by the young guns, All-Conference linemen Walker Little, Drew Dalman, and Foster Sarell anchor the front five which stays healthy all season. The improved depth up front fosters a potent rushing attack and allows Mills to operate more effectively in Shaw's traditional Pro-Style sets.
After two years of struggling, the Stanford rushing attack returns to its traditional form, even with the loss of Cameron Scarlett.
Worst Case Scenario: The defense regresses with the departures of linebacker Andrew Pryts, defensive lineman Jovan Swann, and defensive lineman Michael Williams to the transfer portal. With no game-changing linebacker in the freshman class to step in for Pryts and Casey Toohill, the unit gives up more points per game than the 29.8 it surrendered in 2019.

And though cornerback Paulson Adebo lives up to expectations, the defense as a whole takes a noticeable step back.
Shaw does manage to scrape together four wins, but it's not enough to avoid the Tree's first back-to-back losing season since the beginning of the Jim Harbaugh Era in 2007-08.
What Should Happen: Mills should command an improved offense to a .500 season or better.
The offensive line avoids the injury bug that plagued it last year, and the freshmen class seizes its opportunity for quality playing time. The young offensive lineman crack the rotation, Smith lights it up on the ground, and wideout John Humphreys becomes a reliable target.

The wide receiver corps, which returns fully intact, provides Mills with multiple options game-in and game-out.
On defense, Adebo snags four interceptions or more as part of a strong senior season that distinguishes him as one of the top corners in the 2021 NFL Draft.
What Must Happen: Plain and simple, the offensive line can't struggle the way it did last year. Though injuries played a part, the Cardinal's engine is dependent on strong play up front. When the line struggles, the team doesn't win.
Be that as it may, the incoming freshmen must hit the ground running. Fortunately, the Tree have enough returning experience that any individual freshman's difficulty in adjusting to the college game could be masked by quality depth.

With just two starting roles available, the newcomers project to provide plenty of bodies to maintain a solid rotation and protect the starters from injuries.
But any reappearance of the injury bug, especially to Little, Dalman, or Sarell, could force the freshmen into uncomfortable roles that they aren't prepared for. It's a fine line, but if Shaw toes it carefully the Cardinal should be well-set to bounce back from their uncanny 2019.
Greatest Strength: A Deep and Talented Receiving Corps
The returning talent at wide receiver is deep, experienced, and talented. Tight-end Colby Parkinson did leave early for the NFL, but Mills has his first, third, fourth, and fifth leading receivers back for another year.

Led by Michael Wilson, the four combined for 2,007 yards receiving and 12 receiving touchdowns last season, or roughly two-thirds of the Cardinal's receiving production. Mills will rely on Wilson, Simi Fehoko, Connor Wedington, and Osiris St. Brown to continue that threat into the new year. The deadly options at receiver should in turn allow Smith and sophomore Austin Jones to gash defenses on the ground.
Not to be overlooked, Brycen Tremayne is poised to have a breakout season after catching three touchdowns on just three receptions in 2019. Mills and Shaw will likely look to get Tremayne more involved in the rotation, even with the depth around him.
And that's without even mentioning sophomore Elijah Higgins, a former four-star recruit and Top 20 wide receiver in the Class of 2019.
Biggest Concern: OL Must Stay Healthy, and Defense Must Develop
The health of the offensive line and adjustment of the freshmen lineman is concern Number One, but replacing the weapons lost on defense is a close second.
Pryts, Swan, Williams, and Toohill combined for 184 tackles and 13 sacks on a defense that was middle of the road in the Pac-12. Their production will be missed and replacements must emerge.

In the secondary, Adebo's return is vital, but Kendall Williamson, Kyu Blu Kelly, Malik Antoine, and Jonathan McGill combine for a solid unit with plenty of experience. Otherwise, inside linebacker Curtis Robinson, outside linebacker Gabe Reid, and lineman Thomas Booker are some of the key returners.
Reid figures to play a similar role this season, and could see even more playing time. Similarly, freshman lineman Tobin Phillips projects to have an opportunity to see the field early and often.
However, with a recruiting class that was primarily focused on offense, the returning defensive players need to step it up a notch for Stanford to return to its winning ways.
Deciding Factors: Quarterback Decision-Making and Accuracy
Mills' decision-making could prove to be the difference in close games. Though he completed 65% of his passes last year, he was 1-5 as a starter, threw five interceptions, and was sacked 13 times.

He will need to improve on those numbers if Stanford is to better its four-win campaign. The offensive line will play an oversized role in the outcome, but Mills must help out his defense by limiting turnovers and getting the ball to his playmakers at wide receiver.
The Pro-Style offense incorporates deadly play-action, but opposing defenses can sellout to stop the run if they don't think the quarterback is enough of a threat to burn them deep. Each interception builds the confidence of opposing coordinators to take that risk, and Mills will be more successful if he hits those throws consistently.
Schedule Analysis: Key Conference Games
With the Conference's revised schedule and the constantly changing dynamic of the Coronavirus, it's anyone's guess if additional tweaks or cancellations will be needed.

As it stands now, Stanford opens the season on the road against Washington. Home field advantage in the COVID-19 Era might be nullified without fans in attendance, and the Cardinal have enough weapons to beat the Dawgs. It's a toss-up, but one that slightly favors UW to begin the year.

Tough tests against Arizona State and USC follow, both of which project to be losses. The Big Game is scheduled for Week Four, another toss-up that could go either way. Things get easier in the latter half of the year with matchups against Washington State, UCLA, Oregon State, Colorado, and Arizona.
The Cardinal project to be the favorite in most of those games, if not all, and should do no worse than 3-2 over the stretch.
Prior to the final game of the year against the Wildcats, Stanford heads to Eugene for a showdown with Oregon. The Ducks figure to be firing on all cylinders at that point, and a double-digit loss wouldn't be unexpected.
Still, a four-win season is the floor, and seven victories are a possibility.
---
—More from Dane Miller—

Latest posts by Dane Miller
(see all)