Posted on May 9, 2023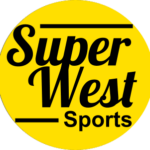 By SuperWest Sports Staff
In this series of updates on the history of SuperWest Pac-12 men's hoops program, we provide a brief coaching summary, a list of the current coaches, along with postseason results, conference titles, award winners, and all-time coaching records.
S
tanford began varsity intercollegiate competition in men's basketball in 1914. Since then, the Cardinal have won 13 conference championships and one NCAA championship.

The Cardinal has also been retroactively recognized as the pre-NCAA Tournament national champion for the 1936–37 season by the Premo-Porretta Power Poll and the Helms Athletic Foundation.
Stanford's early coaching history includes a man with a name seemingly built for the Cardinal-Husky rivalry, E.P. Husky Hunt, who was hired in 1926.
But the program began to pick up steam in 1930 with the hiring of John Bunn, who led Stanford to three conference titles, compiling a record of 108-82.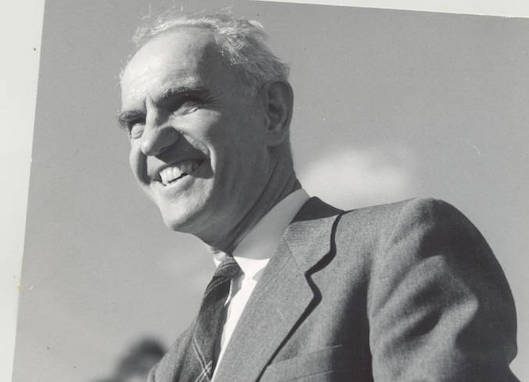 Everett Dean took the reins in 1938 and directed the Cardinal to their first and only NCAA title in 1942. He also coached the baseball team beginning in 1950, engineering a trip to the 1953 College World Series.
Dean is the only coach to have been inducted into both the Naismith Basketball Hall of Fame and the College Baseball Hall of Fame.
Howie Dallmar, a former Stanford player, coached the Cardinal men's basketball team for 21 years with moderate success, finishing with a record of 256-264.
Mike Montgomery made the most indelible mark on the program's history, earning four conference titles, and taking his teams to 12 NCAA Tournaments, including a Final Four appearance in 1998, the first in 56 years.
Montgomery was voted the Pac-12 Coach of the Year four times (1999, 2000, 2003 & 2004), and was named the Naismith National Coach of the Year in 2000.
He won the John R. Wooden Legends of Coaching Lifetime Achievement Award in 2004.
Jerod Haase, who earned a reputation at Kansas as a scrappy point guard and coached under Roy Williams at both Kansas and North Carolina, was hired in 2016.
Haase has compiled a record of 112-109 in his first seven seasons and has recruited several outstanding NBA prospects.
He coached the Cardinal to a disappointing 14-19 mark in 2022-23, missing the postseason for the fourth straight season.
Stanford University (Stanford, CA)
Maples Pavilion
Current Coaching Staff
Current Head Coach:
Jerod Haase
(2016-present)
Associate Head Coach:
Jesse Pruitt
(2016-present)
Assistant:
Robert Ehsan
(2021-present)
Assistant:
Brandon Dunson
(2022-present)
Assistant Athletic Director:
David Berkun
(2018-present)
Director of Player Development:
Nate Britt
(2021-present)
Assistant to the Head Coach:
Jack Frost III
(2019-present)
Postseason Results
National Championships:
1
(1942)
Final Four Appearances:
2
(1942, 1998)
Sweet Sixteen Appearances:
5
(1997, 1998, 2001, 2008, 2014)
NCAA Tournament Appearances:
17
(1942, 1989, 1992, 1995, 1996, 1997, 1998, 1999, 2000, 2001, 2002, 2003, 2004, 2005, 2007, 2008, 2014)
NCAA Tournament Overall Record:
23-16
NIT Championships:
3
(1991, 2012, 2015)
NIT Appearances:
9
(1988, 1990, 1991, 1994, 2006, 2012, 2013, 2015, 2018)
NIT Overall Record:
19-6
CBI Appearances:
1
(2009)
CBI Overall Record:
2-1
Premo-Porretta National Championships:
2
(1937, 1942)
Helms Foundation National Championships:
2
(1937, 1942)
Conference Titles (PCC through Pac-12)
Pac-12 Regular Season Championships:
11
(1920, 1921, 1936, 1937, 1938, 1942, 1963, 1999, 2000, 2001, 2004)
Pac-12 Tournament Championships:
1
(2004)
Annual Award Winners
Naismith Player of the Year:
0
John R. Wooden Award:
0
Oscar Robertson Trophy:
0
AP All-Americans:
8
(Brook Lopez, 2008; Josh Childress, 2004; Casey Jacobsen, 2002 & 2001; Mark Madsen, 2000; Brevin Knight, 1997; Adam Keefe, 1992; Todd Lichti, 1989)
Pac-12 Player of the Year:
1
(Josh Childress, 2004)
Stanford Head Coach Records
Coach
Tenure
Record
Conf
Titles
NCAA
Trips
NCAA
Titles
Jerod Haase
2016-Present
112-109
0
0
0
Johnny Dawkins
2008-2016
156-115
0
1
0
Trent Johnson
2004-2008
80-48
0
3
0
Mike Montgomery
1986-2004
393-167
4
12
0
Tom Davis
1982-1986
58-59
0
0
0
Dick DiBiaso
1975-1982
70-118
0
0
0
Howie Dallmar
1954-1975
256-264
1
0
0
Robert Burnett
1951-1954
38-36
0
0
0
Everett Dean
1938-1951
167-120
1
1
1
John Bunn
1930-1938
108-82
3
-
-
E.P. Husky Hunt
1926-1930
40-37
0
-
-
Andrew Kerr
1922-1926
42-18
0
-
-
Eugene Van Gent
1921-1922
8-7
0
-
-
Walter Powell
1920-1921
15-3
1
-
-
Melbourne Evans
1918-1920
21-6
1
-
-
Russell Wilson
1916-1918
19-12
0
-
-
Squire Behrens
1915-1916
2-9
-
-
-
H.W. Maloney
1913-1915
11-10
-
-
-
---
—More from Staff—