Posted on July 11, 2022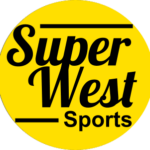 By SuperWest Sports Staff
S
hakespeare famously wrote in his
Romeo and Juliet
that "a rose by any other name would smell as sweet."

The Pac-12 Conference by any other name (or number) may still smell sweet, but it won't be the same.
The departure of USC and UCLA to the Big Ten has forced everyone to rethink the meaning of athletic affiliation.
No longer defined by geography, history, or tradition, school affinity is all about the money now—and that may not be a bad thing.
For better or worse, the change affects everyone from Conference employees to school administrators, coaches, athletes, media, boosters, and fans.
It also affects this website.
Launched nearly five years ago to cover Pac-12 sports, we will continue to cover all 12 schools, regardless of conference, in keeping with the new paradigm.



We'll also be covering additional top teams in the West, beginning with BYU, Boise State, and Gonzaga basketball.
Our new name—SuperWest Sports—reflects both the greater role teams from the West seem destined to play on college football's national stage and the extension of their affiliations beyond the west coast.
Going forward, you'll find the same quality writing, news, stats, and trackers you've come to expect in these rebranded pages, differing only in name and scope.
Thanks, as always, for reading and we look forward to bringing you whatever the future holds for the Pac-12 and other top teams in the West.
—Publisher
---
—More from Staff—