Sportico: As leaders from the Power 5 conferences—the ACC, Big 10, Pac-12, SEC and Big 12—contemplate the cancellation of football and other fall sports, a group of college football players is pushing back. One key demand: They want to form a players' association.
Inasmuch as college administrators worry about the ramifications of COVID-19, they may fear the creation of a college football players' association—whether that mean forming a union of players or even just a trade association—even more, as it would permanently alter college sports.
As the law stands today, college football players could not form a union. Under labor law, a union consists of employees. And while there is debate about whether college athletes ought to be recognized as such, that debate hasn't translated into change.
---
—More from News Feed—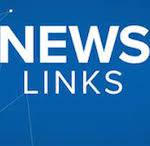 Latest posts by News Feed
(see all)