Posted on June 18, 2021



  By Dane Miller and Stephen Vilardo, SuperWest Sports
E
ach Pac-12 football venue has its unique characteristics, advantages, and disadvantages, ranging from capacity to the way it's structured and its history and tradition.
In this 12-part series, we look at what makes each facility unique, considering some of the key moments and stats (provided by SERCstats.com) in the Pac-12 Era.
In this first installment, we scout Utah's Rice-Eccles Stadium.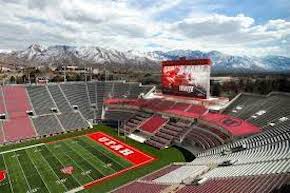 Built: 1998
Capacity: 51,444
Renovated: 2020-21
Elevation: 4,637
Overall Record: 42-18
Nonconference record: 17-0
Conference Record: 25-18
N
estled nearly a mile high in the valley of the Wasatch Mountains, Utah's Rice-Eccles stadium is widely considered one of the toughest venues in the country.
There's nothing quite like those cold, rainy Saturday nights in Salt Lake City—exacerbated by The MUSS student section—that makes opponents want nothing more than to leave and never come back.

Recently expanded and renovated at the cost of $80 million, the natural advantages of playing at the venue, including the high elevation and accompanying poor weather, make Rice-Eccles one of the most hostile environments in the Pac-12.
Only Arizona State, Oregon, and Washington have winning records in Salt Lake City since the Conference expanded, while California has yet to emerge victorious.
Stanford, Oregon State, and Colorado have just a single win.
But the Huskies are undefeated in their three trips to Utah, and the Ducks have just a single defeat.
Still, the 17-0 nonconference record is nothing to sneeze at, even if only one of those victories came against a ranked opponent.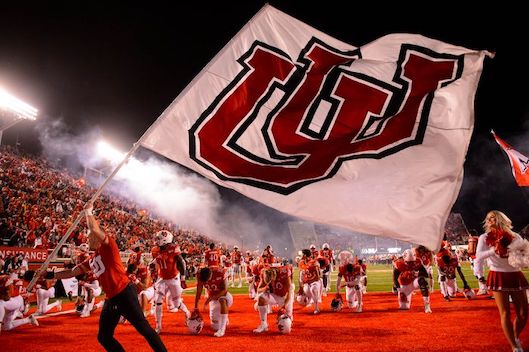 And when ranked, the Utes are dominant.
The 15-6 mark when in the Top 25 is impressive and indicative of the strength of the program. Calling the Utes "overrated" just doesn't stick.
The 3-3 record in matchups when both teams are ranked is respectable, as is the 11-6 notch against Conference opponents when Utah is rated in the Top 25.

The adjustment from the Mountain West to the Conference of Champions took time, which explains the 5-10 mark against ranked opponents and the 4-10 record against ranked Pac-12 teams.
Yet, in 2015, Kyle Whittingham's team reached as high as No. 4 in the country and took down No. 5 Stanford in the same season. And between 2018-19, the Utes won 11-straight games at Rice-Eccles, including eight-straight against Conference opponents.
Putting aside how the Pac-12 Era started in Salt Lake City, the stadium has developed into one of those places where nobody wants to play.
Records vs. Top 25
Record vs. Top 25: 5-10
Record vs. Top 25 Conference Opponents: 4-10
Record vs. Top 25 Nonconference Opponents: 1-0
Record vs. Top 25 when Ranked: 3-3
Records When Ranked
Record when Ranked: 15-6
Record v. Conference Opponents when Ranked: 11-6
Record v. Nonconference Opponents when Ranked: 4-0
Highest Ranking for Home Game: No. 4 (2015)
Records vs. Ranked Opponents
Victory over Highest Ranked Team: No. 5 Stanford (2015)
Loss to Highest Ranked Opponent: No. 4 Washington (2016)
Highest Ranked Opponent: No. 4 Washington (2016)
Highest Ranked Nonconference Opponent: No. 25 BYU (2012)
Records of Pac-12 Teams at Rice-Eccles Stadium
Washington: 3-0
Oregon: 2-1
Arizona State: 3-2
Arizona: 2-2
Stanford: 1-1
UCLA: 2-3
USC: 2-3
Washington State: 2-3
Oregon State: 1-3
Colorado: 1-4
California: 0-3
Follow Stephen on Twitter @StephenVilardo, Dane @DaneMiller_SP12, and SERCstats.com @SERCenter. 
---
—More from Dane Miller—

Latest posts by Dane Miller
(see all)