Posted on March 16, 2022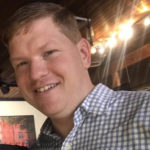 By Mark Schmor, SuperWest Sports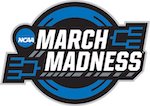 Every once in a while I have a dream where I'm back in college, nearing the end of the semester, and I find that I'm enrolled in some upper-tier math or science class that I haven't attended all year.
This begins a frantic attempt to catch up on everything that I'm supposed to already know and I inevitably wake up just as I'm about to take my seat for the final exam.
I have the same feeling every time March Madness rolls around.
This week I will attempt to correctly predict the fate of 68 different teams I didn't know anything about until a week ago. So don't consider this an expert's guide to March Madness. Just consider me a fellow student in the library at midnight trying to cram for the big test.
Here are nine things I'm pretty sure of heading into this year's tournament:
1. Coach K's Retirement will Last Longer than Tom Brady's
I
t's ridiculous that Brady would try to hijack Selection Sunday by letting everyone know he wasn't actually retiring. What a shameless publicity stunt. Coach K would never make his retirement into some sort of shameless publicity stunt…oh, never mind.

The storybook ending for Coach K would include a sixth national championship or at least a 13th trip to the Final Four. With five projected First-Round picks on the roster, they certainly have the talent for a deep run.
But after seeing an underwhelming performance against North Carolina in Coach K's last home game and another underwhelming performance in the ACC Championship against Virginia Tech, I don't see this as a vintage Duke team.
2. The Player to Watch in This Year's Madness is in the Women's Bracket
T
he single player I'm most looking forward to watching is Caitlin Clark of Iowa.

If you're skeptical, I encourage you to seek out highlights from her regular-season finale against Michigan in which she scored 38 points to clinch the Big Ten regular-season title.
Then fire up the highlights from her Big Ten semifinal against Nebraska when she poured in 41.
Caitlin Clark is the Jimmer Fredette of the women's game, except she's a much better passer, rebounder, and defender than Jimmer was.
3. Baylor Will Not Repeat as Champions
C
redit to Scott Drew for losing the top three scorers off last year's national champion and still landing a No. 1 seed.

But college basketball hasn't had a repeat champ since Florida returned all five starters from their '06 team to repeat as champs in '07.
Out of respect for Joakim Noah and Al Horford, let's not get carried away with this Baylor team.
4. The Big Ten Will Not End its Drought
W
e're more than two decades since Michigan State cut down the nets in 2000 so every tournament preview is obligated to mention this streak until the conference can find a way to end it.
They've had plenty of teams get close: Indiana, Illinois, Ohio State, Michigan State, Michigan, and Wisconsin have all made appearances in the title game during the past twenty years, but none of them were able to seal the deal.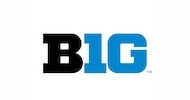 If there was a year the Big Ten was set up to break that streak, it was last year when the Conference had four of the top eight seeds and the benefit of the entire tournament being played in the state of Indiana.
Then the Madness started and three of those four teams didn't even survive the opening weekend.
This year the Big Ten is emphasizing quantity over quality when it comes to their representatives. They landed nine teams in this year's field while no other conference received more than six bids.
Yet none of those teams grabbed a No. 1 or No. 2 seed and three of them (Indiana, Rutgers, and Michigan) are seeded No. 11 or lower. Two of them have to win play-in games at the First Four just to make the field of 64.
Yes, I know UCLA just last year had to win a play-in game as an 11-seed and then made a run all the way to the Final Four. I'm going to go out on a limb and say that doesn't happen again.
Of the other five Big Ten teams, none fill me with an overwhelming amount of confidence.

Purdue hasn't been to the Final Four since 1980 despite being a consistently good basketball school over the past four decades. But they're at the point now where I'll believe it when I see it. I wouldn't be shocked to see Purdue get upset by Yale because teams from the Ivy League have a history of springing upsets.
(My confidence in the Ivy League to pull an upset this year is somewhat tempered by Purdue's best player being named Jaden Ivey. Does this make any sense? None whatsoever.)
I wouldn't be shocked if Ohio State loses to Loyola of Chicago as long as Sister Jean's prayers are playing a role. Ohio State is a year removed from losing their First-Round game to Oral Roberts. Loyola is a year removed from knocking off one 1-seed Illinois on their way to the Sweet Sixteen.
Iowa has the hot hand after winning the Big 10 Tournament but the Hawkeyes had a better team last year when they had the national player of the year in Luca Garza and they still lost in the second round. Any deep run for this year's team will require them to shoot like Caitlin Clark.
(Two things I do like about this Iowa team. First, the heart and soul of this team is senior Jordan Bohannon who is in his sixth season due to a medical redshirt year and the extra COVID year. I love guys that manage to stay in college forever. Second, Iowa's best player is Keegan Murray and his twin brother Kris Murray is their sixth man. I LOVE any time twins are playing basketball together. Does all this mean I'm talking myself into Iowa as a Final Four team? No, it does not.)

Illinois is probably the most talented Big Ten team in the field but much of their success depends on center Kofi Cockburn and I have a hard time imagining him playing six games without getting into serious foul trouble at some point.
Michigan State tends to get the benefit of the doubt because Tom Izzo is a "tournament coach" but remember it was Michigan State who lost that play-in game to UCLA last year and this year's Spartans team doesn't appear to be much better. Plus, they're playing a frisky Davidson team in the first round.
Wisconsin is playing a frisky Colgate team in the first round so they should be on upset alert as well. The one thing that gives me some confidence in the Badgers is that their resurgence this year is coming on the heels of a miserable season that ended with a team-wide intervention centered on coach Greg Gard.
Based on his sideline demeanor, Gard doesn't seem to have softened one bit but there's no doubt this year's team is playing with different energy and a sense of togetherness, and I have to wonder how things have changed behind the scenes.
(If Wisconsin does find a way to cut down the nets this year, I would expect several other teams to stage similar interventions on their coaches in the months to come.)
5. The West Coast will Outperform the Big Ten
T
he Big Ten title drought gets a lot of attention, but the Pac-12's title drought is even longer. Arizona in 1997 was the last conference team to win it all.

After a fantastic showing by conference teams last year the Pac-12 qualified just three teams for this year's tournament, but each one of them have the potential for a deep run.
One of those teams is Arizona, which claimed its first No. 1 seed since 2014 and will be trying to reach its first Final Four since 2001. The Wildcats are led by first-year coach Tommy Lloyd, a long-time assistant at Gonzaga and they already have a Gonzaga vibe with the number of international players on their roster.

Point guard Kerr Kriisa from Estonia is the son of a former Estonian League MVP and is bizarrely named after former Wildcat Steve Kerr. Leading scorer Benedict Mathurian is a Canadian who played high school ball at the NBA Academy Latin America in Mexico City.
Starting forward Azuolas Tubelis is from Lithuania. Starting center Christian Koloko is originally from Cameroon. Backup center Oumar Ballo is from Mali. Reserve guard Pelle Larsson is from Sweden.
Throw in guard Dalen Terry who grew up in Phoenix (and is not related to former Wildcat Jason Terry), and Arizona's top seven players represent seven different nationalities.
Yet they arguably have the best chemistry of any team in the tournament and in terms of pure entertainment factor, I think they're the most exciting watch.

Joining Arizona in representing the Pac-12 is UCLA, which brought back its entire starting five from last year's Final Four team: Johnny Juzang, Jaime Jaquez, Tyger Campbell, Jules Bernard, and Cody Riley.
Nobody should be surprised if the Bruins make a return trip to the Final Four.
USC doesn't necessarily look like a Final Four team but they could be a fun sleeper as a No. 7 seed. They lost Evan Mobley to the NBA from last year's Elite Eight team, but they returned Isaiah Mobley and he has capably filled the void left by his brother by becoming the Trojans' leading scorer and rebounder.

Alongside the Pac-12 entrants, we have four teams from the Mountain West and three teams from the West Coast Conference led by top seed Gonzaga.
The Zags have played in two national championship games in the last five years so they've shown they have what it takes to make a deep tournament run. While I don't have the same sense of confidence in this year's team that I had in last year's undefeated squad, Gonzaga is still on the shortlist of legit national title contenders.
6. The Biggest Tournament Villain is a 16-Seed
P
eter Kiss and Bryant should be the Cinderella story everyone is rooting for. Kiss is the nation's leading scorer and Byrant made the tournament for the first time. But I watched a few minutes of Bryant's NEC Championship win over Wagner and if you did too, then you know why I have them slotted here.

Just in the minutes that I was watching, I saw Kiss flex his muscles multiple times after dunks. I saw him do a set of push-ups after getting knocked to the floor. I saw him throw down an alley-oop when his team already held a 30-point lead then do a "raise the roof" motion to the Bryant students.
This last gesture seemed to lead directly to a fight between some Wagner fans and some Byrant students which delayed the game for several minutes. The Bryant students spent the delay directing chants at the Wagner fans and players. It was a classless display and I decided then and there that I'd be rooting against Peter Kiss and Bryant.

Here's the problem though. Bryant is a 16-seed in a play-in game against Wright State. On the one hand, having a villain like Kiss in the play-in game makes it a must-watch. On the other hand, to be a memorable tournament villain, Kiss can't lose his first game, especially a play-in game.
Rather, Bryant needs to win that play-in game, Kiss needs to play really well, and Kiss needs to do several things throughout the game that affirm his status as the tournament villain. If all that happens, then Bryant's matchup with top seed Arizona becomes must-see theater as well.
7. Bellarmine was the Biggest Tournament Snub
Bellarmine defeated Jacksonville to win the Atlantic Sun Tournament but since Bellarmine only became a Division 1 school two years ago, they are not yet eligible for the NCAA tournament.

Instead, the ASUN bid goes to Jacksonville State, the regular-season conference champions. Jacksonville State is not to be confused with Jacksonville. They're different schools in different Jacksonvilles but they play in the same conference.
Neither school is located in Jacksonville, Oregon where I lived for seven wonderful years.
Confusing, right?
I don't know why the NCAA has a rule that prohibits teams from transitioning right away into the NCAA tournament. Last year that same rule kept a 24-0 California Baptist's women's team from competing in the Big Dance.

Stories like this make the NCAA out to be the most joyless institution in existence.
Even more confusing is how Jacksonville nabbed a 15-seed instead of one of the play-in spots. Not to harp on Jacksonville too much but they had a chance to play their way into the tournament and they lost in their conference semifinals to Jacksonville State.
I know it's not their fault that some obscure NCAA rule gave them a second life but it seems obvious that the appropriate thing to do would be to place them in a play-in where they still have to earn their way into the field of 64.
8. Villanova 2ill Make its Free Throws when They Count
I always want to know who the best free-throw shooting team in the tournament is. Well, with Villanova they're not just the best free-throw shooting team in the tournament. At 82.3%, they're the best free-throw shooting team in NCAA history.

Villanova is also led by a fifth-year starter in point guard Collin Gillespie who Jay Wright called the best leader he has ever coached at Villanova (which seems like exactly the sort of thing Wright would have said about four-year starting point guard Ryan Arcidiacono back in the day).
9. One of These Three Teams Will Be Cinderella
Vermont won the American East Tournament and all three of their wins came by thirty or more points. I don't know how good any of the teams are in the America East Conference. My guess is they're not that good.

But Vermont spent the last week destroying them in exactly the same fashion that you would expect a really good team to do. Will that carry over into their First-Round matchup with Arkansas? We'll see.
Full disclosure: 2005 Vermont's upset over Syracuse is on the shortlist of my favorite tournament upsets of all-time and T.J. Sorrentine's dagger "from the parking lot" is on the shortlist of my favorite March Madness shots of all time. So there's definitely a pro-Catamount bias going on here.
South Dakota State went 18-0 in Summit League play this year and then won the Summit League tournament. I don't care what league you're in. If you go 18-0 and then win your conference tournament, you're a really good basketball team.

Last year South Dakota State won the Summit League and then lost in their conference tournament to Oral Roberts. That Oral Roberts team then upset Ohio State and Florida before falling just short against Arkansas in the Sweet Sixteen.
I don't think it's overstating things to say that this South Dakota State team is much better than last year's Oral Roberts team. Providence better be on the lookout.
Using similar logic, I'm all in on Murray State. Like South Dakota State in the Summit League, went 18-0 in the Ohio Valley Conference and then won their conference tournament. But my reasons for backing the Racers go beyond their gaudy conference record.
I'm backing the Racers in part because this has been a breakout year at the NBA level for Ja Morant of the Memphis Grizzlies. Ja is the best Murray State player in history and their last tournament win was a 2019 demolition of Marquette in which Ja had 17 points, 16 assists, and 11 rebounds.
In some mysterious way, I think the success Ja is experiencing at the pro level will only help his alma mater.

In sizing up Murray State's bracket, it's infuriating that their First-Round matchup as a No. 7 seed is with a fellow mid-major in No. 10 seed San Francisco. I'm never a fan of matching up mid-majors in the first round because the whole appeal of mid-majors in the tournament is to see how they do against the big boys.
While the NCAA screwed up with Murray State's First-Round matchup, they gave us a gift with a potential Second-Round matchup of No. 2 seed Kentucky. As much as I hate it when mid-majors have to play one another, I love it when mid-majors get to play high-majors from their same state.
My favorite recent example of this came in 2015 when the tournament committee gave us No. 7 Wichita State (led by the senior backcourt of Fred Van Vleet and Ron Baker) against No. 2 Kansas.
Kansas had actively avoided playing Wichita in the regular season because they wanted no part of the "little brother" who claimed a Final Four berth in 2012 and then followed that up with an undefeated regular season in 2013.
By forcing them to play one another in the tourney, Kansas had nowhere to hide as the Shockers dropped 49 second-half points on the Jayhawks to run away with it.
That's the potential scenario we have in play if both Murray State and Kentucky win their First-Round games, and I cannot wait.
---
—More from Mark Schmor—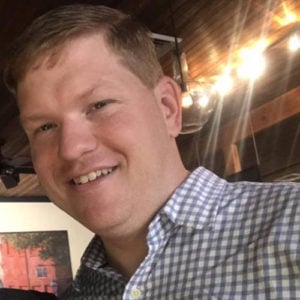 Latest posts by Mark Schmor
(see all)