Posted on August 6, 2023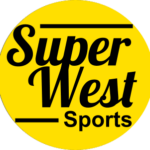 By SuperWest Sports Staff
H
ow many round-trip air miles will Oregon, UCLA, USC, and Washington have to travel to play fellow Big Ten-member schools in coming years?

We've put together a table showing the round-trip distances between Eugene, Los Angeles, and Seattle and the airports closest to each school the former Pac-12 programs will play in coming seasons.
In each case, a charter/direct flight is assumed. Where a team flies commercial, additional miles may be incurred through stopovers. Remember, too, that these numbers don't include driving miles from the airport to the venue.
Also, the closest airport isn't always in the home school's city. For example, when traveling to the University of Maryland, located in College Park, MD, the closest airport is Ronald Reagon National Airport in Washington, D.C.
Below the table, you'll find a list of the best gameday airports to fly into for each Big Ten school.
(Coming Tuesday: Air miles to Big 12 cities from Arizona, Arizona State, Colorado, and Utah)
Program
Oregon
(Eugene)
UCLA/USC
(Los Angeles)
Washington
(Seattle)
Illinois
(Champaign, IL)
3,608
3,420
3,526
Indiana
(Bloomington, IN)
3,822
3,628
3,732
Iowa
(Iowa City, IA)
3,188
3,100
3,090
Maryland
(College Park, MD)
4,784
4,622
4,656
Michigan
(Ann Arbor, MI)
3,998
3,958
3,854
Michigan State
(East Lansing, MI)
3,854
3,840
3,708
Minnesota
(Minn-St. Paul, MN)
2,948
3,070
2,798
Nebraska
(Lincoln, NE)
2,728
2,558
2,684
Northwestern
(Evanston, IL)
3,560
3,490
3,442
Ohio State
(Columbus, OH)
4,144
3,990
4,032
Oregon
(Eugene, OR)
—
1,496
468
Penn State
(University Park, PA)
4,598
4,522
4,450
Purdue
(West Lafayette, IN)
3,822
3,628
3,442
Rutgers
(New Brunswick, NJ)
4,964
4,908
4,804
UCLA
(Los Angeles, CA)
1,496
—
1,908
USC
(Los Angeles, CA)
1,496
—
1,908
Washington
(Seattle, WA)
468
1,908
—
Wisconsin
(Madison, WI)
3,376
3,374
3,244
Best Airports to Fly into for Each Big Ten School
• Illinois – Willard Airport at the University of Illinois
• Indiana – Indianapolis International Airport
• Iowa – Eastern Iowa Airport
• Maryland – Ronald Reagan National Airport
• Michigan – Detroit Metropolitan International Airport
• Michigan State – Capital Regional International Airport
• Minnesota – Minneapolis-Saint Paul International Airport
• Nebraska – Lincoln Airport
• Northwestern – Chicago O'Hare Airport
• Ohio State – Columbus Airport
• Oregon – Eugene Airport/Mahlon Sweet Field
• Penn State – University Park Airport
• Purdue – Indianapolis International Airport
• Rutgers – Newark Liberty International Airport
• UCLA – Los Angeles International Airport
• USC – Los Angeles International Airport
• Washington – Seattle-Tacoma International Airport
• Wisconsin – Dane County Regional Airport
---
—More from Staff—