Posted on November 25, 2022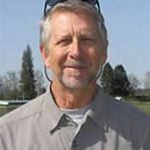 By Steve Ritchie, SuperWest Sports
E
ighteen Oregon football players took part in Senior Day at Autzen Stadium last Saturday. Among those honored were transfers who have spent only this one season in an Oregon uniform.
Others are concluding their fourth, fifth, sixth, or even seventh year in the Duck program, while some have contributed behind the scenes, playing on scout teams in practice.
All of which likely had fans doing some mental calculations during the ceremony, trying to evaluate how each player's departure might affect the team next season.
Chase Cota's absence next year, for example, probably won't hurt too much, given that Troy Franklin, Kris Hutson, and Donte' Thornton all return. Bo Nix? different story.
Oregon is one of the youngest teams in the country in 2022, tied for fourth in the FBS nationally for underclassmen on the team, inclusive of freshmen—both true and redshirt—and sophomores.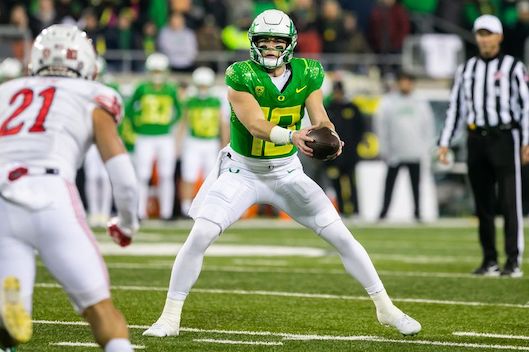 Altogether, the Ducks have 53 freshmen and 43 sophomores on their roster, and they account for a whopping 76.2% of the 126-player total.
The 2023 recruiting class will add still more freshmen to the fold, with 23 recruits currently having given their verbal commitments, led by a pair of five-stars in QB Dante Moore and WR Jurrion Dickey.
But even with all that youth waiting in the wings, Dan Lanning and his coaching staff will most likely turn to the transfer portal to help fill critical needs on next year's team.
The number of student-athletes hitting the portal has been growing exponentially each year, and many them are talented and experienced, able to step in and help a team immediately.
Before the 2022 season, Oregon welcomed 19 transfers and they have made a substantial difference. Here's a look at the 10 top contributors to Oregon's 9-2 season through the first 11 games.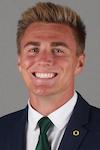 Bo Nix, Senior Quarterback — If anyone doubted Nix's importance to this year's team, the Utah game erased that.
For starters, he has compiled more than 3,600 yards of offense and 40 touchdowns.
He is one of only five QBs since 2000 to have 25 passing TDs and 14 running TDs through 11 games.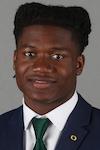 Bucky Irving, Sophomore Running Back — The transfer from Minnesota has had a sensational season both running and passing, having gained a net total of 854 yards rushing (6.6 yards per attempt), and 274 yards receiving.
His versatility and toughness make him a perfect fit in the Oregon offense.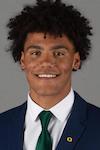 Christian Gonzalez, Sophomore Cornerback — Gonzalez was All-Pac-12 last season at Colorado and should repeat that honor in 2022.
He has 34 unassisted tackles (45 total), along with seven pass break-ups and three interceptions.
Gonzalez has been Oregon's best cover guy and a leader on the D.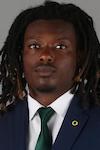 Noah Whittington, Sophomore Running Back — The transfer from Western Kentucky followed his position coach, Carlos Locklyn, to Oregon and is alternating time in the backfield with Irving.
Whittington has gained 673 yards rushing, and, like Irving, is a very reliable receiver (24 catches, 319 yards, 13.3 average).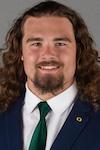 Casey Rogers, Junior Defensive Lineman — Rogers started 10 games for the Ducks and has seen action in all 11. He has 13 unassisted tackles and 29 total, with three tackles for loss.
The Nebraska transfer had his best game of the season against Utah, with five tackles and 1.5 tackles for loss.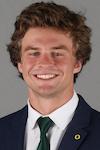 Chase Cota, Senior Wide Receiver — Cota has missed the last three games but is still among the Duck leaders in receiving with 24 catches for 319 yards and one touchdown.
Cota's biggest moments came in the Washington State game as he had 147 yards receiving.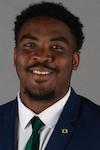 Jordan Riley, Senior Defensive Lineman — Riley transferred from Nebraska with Rogers and has also contributed big-time on the defensive line.
Riley played in all 11 games and had six unassisted tackles (18 total) and 1.5 tackles for loss.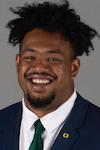 Taki Taimani, Junior Defensive Lineman — The transfer from UW appeared in nine games with 10 tackles.
His presence along with Rogers and Riley bolstered a D line that was at times wracked by injuries.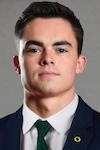 Andrew Boyle, Junior Kicker — It's just one play but it was a huge play for the Ducks against UCLA.
Boyle executed a perfect onside kick and then also recovered it.
The Ducks went on to score on the possession and never looked back.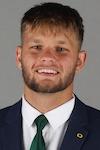 Adam Barry, Senior Punter — The Ducks' punting game has not been one of their strengths this year, but it would have been worse without the Temple transfer.
Barry punted 10 times for an average of 39.7 on the season.
His highlight was a 58-yard punt against Arizona.
C
onsidering the above list, I think it's safe to say that the Ducks would not be where they currently are without adding players through the transfer portal.
The portal also allows coaches to bring their true freshman along more slowly, and not be pressed into game action before they are ready.
Lanning's first recruiting class was small, with just 15 recruits. UO coaches added another 15 walk-ons to bring the total class to 30.
Although 14 true freshmen saw the field this year to date, only five have played in enough games to burn their redshirt (though it's possible a few others will also end up playing in five or more games).
The standout of the freshmen group was Josh Conerly, Jr., an offensive lineman who has played in every game and typically comes in as part of the jumbo package, recording 109 snaps.
Conerly's moment of fame came against Colorado when he caught a TD pass from Nix, making him the only offensive lineman in FBS this season to have a TD reception. And on his birthday, no less.
Here are some other significant true freshmen contributors:
• Khamari Terrell, a speedy defensive back, has seen action in eight games and has seven tackles.
• Jordan James, a bruising running back from Tennessee, found a niche as a short-yardage back. He has appeared in seven games, rushing 34 times for 136 yards and four touchdowns.
• Highly recruited DB Jahlil Florence has played in seven games, making his presence felt with a forced fumble, an interception, and eight tackles.
• Dave Iuli, another highly-recruited offensive lineman from Washington, has appeared in five games and played 53 snaps.
• DL Ben Roberts and LB Devon Jackson have both played in four games to date.
Time and the transfer portal will tell how many of the Oregon freshmen will become starters or stars, but I don't think any college coach would like to turn the clock back on the transfer situation.
Game prediction: Oregon 31, Oregon State 28
---
—More from Steve Ritchie—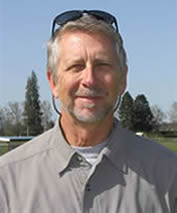 Latest posts by Steve Ritchie
(see all)