Posted on January 29, 2021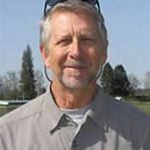 By Steve Ritchie, SuperWest Sports
Pac-12 track and field is back! Not quite in full force yet, but eight of the Conference's teams will see indoor action around the country this weekend.

Oregon, USC and Colorado will all head to Fayetteville, Arkansas for the Razorback Invitational on January 29-30.
Arizona and Arizona State will compete at the Texas Tech Invitational in Lubbock, Texas on the same dates, and the Utah women's team will participate in the Weber State Indoor Invitational on Saturday.
The Dempsey indoor track facility at the University of Washington will also see action, though the number of athletes competing there will be greatly reduced from what would be the case in any non-pandemic year. UW will host WSU and the BYU women's team at the UW Indoor Preview.
Washington announced earlier in the week that this would be the first of three home meets during the indoor season. No fans will be allowed, but a livestream will be available for a fee on Runnerspace.com. Tentative plans are to hold field events on Friday and running events on Saturday.

Colorado, Utah, Southern Cal and California all competed last week in indoor meets. Stanford, Oregon State and UCLA have not yet announced indoor schedules.
Most Pac-12 cross country teams will see action the following weekend in Eugene, Tucson, Las Vegas, and Tallahassee, Florida, as the pandemic-affected dual seasons of cross country and indoor track pick up steam.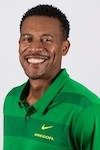 Robert Johnson, Oregon Track & Field and Cross Country Director, talked about the challenges of training and competing in the time of Covid earlier this week.
Not surprisingly, he said his athletes are really looking forward to the long-awaited opportunity to compete.
"The kids' enthusiasm level is through the roof," Johnson said. "A lot of the things we've done are intra-squad meets and time trials (and) training every day . . . So to go and compete against somebody that doesn't wear their colors is really exciting for them and I can't wait to get on the plane and go."
Track fans around the country are waiting for the first competition in the newly-reconstructed Hayward Field. Oregon is scheduled to host the NCAA Championships in June, but Johnson hopes to host an earlier meet, possibly during April, though he could not provide any details at this time.
He said the Lane County Health Department is the "holder of the key" to any meets at Hayward this year.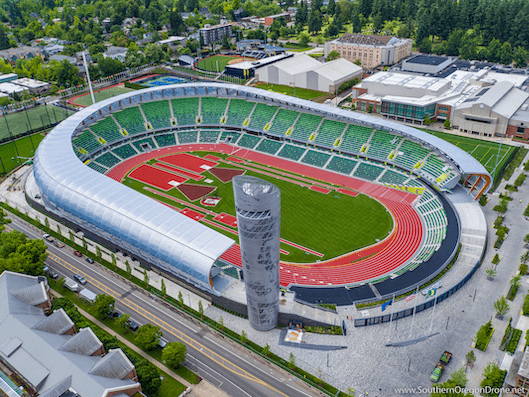 "One thing this pandemic has taught us as a staff is patience beyond belief. Have a plan A, have a plan B, and then keep having plans to be able to adjust."
Johnson also discussed the conflict between the simultaneous cross country and indoor seasons for distance runners, noting it has been a "big topic of conversation around here."
Both seasons have traditionally been important for the Ducks, and Johnson said they are still trying to work it out. The most important thing, he said, is to put the athletes in a position to be successful.
UO's distance corps could compete in both cross and indoor meets, and then coaches "will start to have a better idea about their fitness" to determine where to put the focus in March.

Like most Pac-12 programs, Oregon has several international athletes on their roster. Pandemic restrictions have made life difficult for many of them. Duck distance runner James West, for example, had to fly from his home in Great Britain to Mexico, and quarantine there for two weeks before he was allowed to come into the US.
"No matter where you go or where you are coming from you are going to have to spend 14 days in a hotel," Johnson noted about athletes who went home during the winter break.
Another challenging pandemic issue are limitations on the number of athletes coaches can bring to meets. Teams attending the Razorback Invitational this weekend, for example, can enter a maximum of 27 per gender, per SEC guidelines. Johnson said that last year he took significantly more, around 70, to the same meet.

At least one international Pac-12 athlete, Sam Tanner of Washington, has had no trouble finding races to run of late in his native New Zealand.
The redshirt freshman showed off his fitness with a 3:36.44 1500 meters on New Year's Day. The time is the fastest ever run by a Husky and is less than 1.5 seconds off the Olympic qualifying standard.
Tanner followed up that sterling performance by winning the New Zealand outdoor title in the 3000 meters with a quick 7:54.16 time, a PR for Tanner by more than 30 seconds.
Tanner is taking classes online this term, and making the most of his time back home.
---
—More from Steve Ritchie—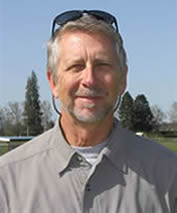 Latest posts by Steve Ritchie
(see all)