Posted on March 20, 2021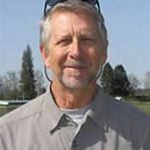 By Steve Ritchie, SuperWest Sports
The favored Oregon men lived up to their billing, as the team from Eugene went into SEC territory in Fayetteville, Arkansas, and blew out the competition. Led by their superb distance crew, Oregon put up 79 points, the second-highest total ever in NCAA men's indoor championship meets, for their fourth title in seven years.

Eight of the top 10 teams were from the Southeastern Conference, but runner-up LSU, which had a very good meet, trailed Oregon by 23 points. Other Pac-12 squads finished outside the top 10: USC was 11th with 17 points, ASU was eighteenth with 10, and Arizona was 25th with eight. Washington and Washington State had competitors, but did not score.

The heavy favorite also came out on top in the women's side of the championships. Arkansas weathered a stronger-than-expected challenge from SEC rival Texas A&M, winning by a score of 68-57.
The USC women made the podium with a fourth-place finish and 35 points. UO was 15th with 14 points, Arizona and Colorado tied for 20th with 10 points, while ASU had six, WSU four, Cal three and UW one.
Stanford Women's Cross Country Claims Third Place in Stillwater

Two days after the conclusion of the indoor championships, the NCAA Cross Country Championships took place in Stillwater, Oklahoma, which is just a three-hour drive from Fayetteville. The close proximity was helpful for the 47 athletes who competed at both events.
The Stanford women finished in third place, one spot ahead of their ranking, with 207 points. The BYU women won in dominant fashion with 96 points, while NC State grabbed the second-place trophy with 161. Colorado claimed another top 10 finish in seventh, while Washington was 13th and Oregon State sixteenth.

The Cardinal men just missed a podium spot, finishing fifth, 13 points behind fourth-place Arkansas. Northern Arizona took the title—their fourth in five years—with 60 points. Notre Dame was second with 87. Colorado was 14th, and UW was 25th.
It was a wildly entertaining long weekend for track and cross country fans. With the dust settled on the crazy-hard cross country course at Stillwater, here's a look back at some of the highlights and one or two of the lowlights of the weekend.
Ben Thomas and the Oregon Distance Runners

Oregon swept the 800, Mile, 3000 and Distance Medley Relay, something that has happened only once before (and by the same school). UO distance coach Ben Thomas, who was hired from Virginia Tech in 2018 after Andy and Maurica Powell left Eugene for Seattle, has had a phenomenal run this year with his distance runners.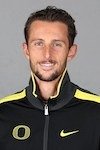 Charlie Hunter won the 800 and ran a leg on the DMR. Cooper Teare, who set the collegiate record earlier in the season in the mile, anchored the DMR and was second in the 3000. Reed Brown was fifth in the mile and ran the 1200 leg on the DMR.
And athlete of the meet Cole Hocker won the mile and the 3000, a rare double at the NCAAs because the two races are both on Saturday, with less than an hour between. Hocker, a 19-year-old sophomore, has had such a sensational season that some distance aficionados, including teammate Teare, are calling him "the future of U.S. distance running."
Oregon is a Sprint School too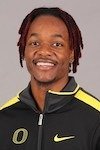 It might be news to some, but the Ducks have had a boatload of great sprinters over the last 10-12 years, including Cravon Gillespie, Kyree King, English Gardner, Hannah Cunliffe, Jenna Prandini and Ariana Washington. Add two more to the list: Kemba Nelson and Micah Williams, who swept the 60s in Fayetteville.
Both are in their first year in Eugene—Nelson is a junior from Jamaica, and Williams is a freshman from Portland. Nelson was an underdog, not mentioned in the pre-race discussion, but she led the race from the start, and set a new collegiate record of 7.05. Williams tied his PR of 6.49, which is a mere .04 seconds off the collegiate record set by one Christian Coleman.
Another upset-winner for the Ducks was freshman triple jumper Emmanuel Ihemeje, who improved his PR by nearly three feet to 56-7.5 for the win. Props to sprint coach Curtis Taylor as well as head and jumps coach Robert Johnson for developing this young talent so quickly.
More NCAA Champions from the Pac-12
There were some major highlights at the indoor championships for several other Pac-12 schools.

USC's Kaelin Roberts pulled off perhaps the biggest upset of the meet in beating Texas A&M's superstar freshman Athing Mu in the 400. Running together in the second heat of the 400, Roberts took the pace out hard from the start and was able to cut in to lane one before Mu.
That meant Mu had to try to pass Roberts on the second 200 meter lap and she was unable to do so. On the final curve, Mu slid into Lane One and bumped Roberts, but Roberts maintained her stride and her poise, holding the lead to the finish in a time of 50.84, about two-tenths ahead of Mu.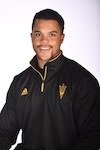 ASU junior Turner Washington turned in a sensational performance in the shot put. His best throw of 70-1 was nearly four feet better than runner-up McKay Johnson of USC. That mark stamps Washington as a serious contender to make the U.S. Olympic team this summer.
The other Pac-12 athlete to win an individual title was senior Sage Hurta of Colorado, who ran a solid 4:30.58 in the mile to win her first national title. The versatile Hurta has excelled in a variety of distance events in her time at Colorado, including running a 2:02 in the 800 and being a major contributor in the Buffaloes' success in cross country over the past few years.
She looks to follow in the footsteps of Jenny (Barringer) Simpson, Emma Coburn and Dani Jones as a pro.
Kudos to Stanford Cross Country

Not only was Stanford the only school to place both teams in the top five at the NCAAs, but they did it on only six weeks of training as a team. The first practice with the entire team together was on February 8; before that, runners were training on their own due to Covid restrictions. I'm not aware of any other team that had to overcome that high of a hurdle.
The Stanford squad also overcame a very uncharacteristic race from freshman Zofia Dudek. She had been their Number Two runner in all previous races, and was third overall at Pac-12s. But she was apparently bothered by a foot injury at NCAAs and dropped 127 spots in the last half of the race to finish 156th. That the Cardinal could still take third says a lot about their depth.
Beavers' Kaylee Mitchell Turns in a Stunning Race

Unsung sophomore transfer Kaylee Mitchell finished in 20th place at NCAA Cross, the highest finisher ever for Oregon State at nationals. Mitchell spent her freshman year and part of her sophomore year at Seattle Pacific before transferring to OSU.
While she ran very well at Seattle Pacific, it's safe to say no one expected her to be the number four Pac-12 runner across the finish line at Stillwater—she doesn't even have a bio on the OSU cross country page!
Mitchell started the race well in the pack, but passed 75 runners after the first kilometer to set the OSU record and gain All-American honors.
Colorado Coach Wetmore Not Real Happy
Colorado has a history of great performances at NCAA Cross, so expectations in Boulder are always high. The Buffalo women were seventh and the men 14th this time around. The men's performance in particular had to be disappointing.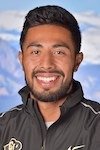 Pac-12 champion Eduardo Herrera didn't look like the same runner who dominated the conference race ten days earlier. He finished 107th in Stillwater, and was CU's fourth runner to cross the line.
Rachel McArthur, top female for the Buffs, fell back all the way to 166th place. Not referring specifically to Herrera or McArthur, Coach Mark Wetmore was, as always, direct in his assessment of the team's performance, saying, "We had one or two highlights, but for the most part it was not an excellent race . . . We could have run a lot better. Some people didn't seem ready."
ESPN Coverage of Cross Country Championships Shines
After several years of not having a national live telecast of the NCAAs, cross country fans had to be excited to watch live coverage of the meet on ESPNU (no paywall!).

I am pleased to report that the presentation of the two races was unexpectedly superb. The announcing crew of John Anderson, Carrie Tollefson and Bill Spaulding was masterful in setting the stage and updating the team scores throughout the races.
The production also benefited from constantly updated on-screen team and individual standings at each kilometer checkpoint. I'm sure I speak for many in voicing the hope that this kind of coverage will continue in non-pandemic seasons.
A permanent switch from Saturday to Monday would help, as the normal November championships would not be in competition with college football on a Monday.
Last Word by Charlie Hunter
We have to give a shout out to Oregon's 800 meter champion for his interview after winning a thrilling race in the last strides.
The Australian was more composed than most in the oxygen-debt interview immediately following the race, saying, "It was messy, messy like a Sunday dinner but I stayed tough and let it rip down the home straight!"
---
—More from Steve Ritchie—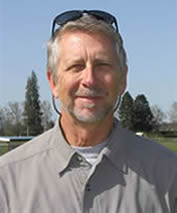 Latest posts by Steve Ritchie
(see all)