Posted on January 15, 2021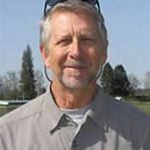 By Steve Ritchie, SuperWest Sports
With the 2020-21 Pac-12 Cross Country Championship a mere seven weeks away, only one Pac-12 school has released a cross country schedule. As of January 13, Arizona State became the first—and to date, the only—Conference school to announce cross country and indoor track and field meets this winter.

The NCAA moved the 2020 Cross Country Championships from the traditional November date to Monday, March 15, 2021, just two days after the conclusion of the NCAA Indoor Track & Field Championships.
Some schools had a scaled-down harrier season in the fall, and there were even a few conference championships held. But most schools shifted to the new winter schedule and many have released their schedules.
Not so for the Pac-12. But the conference championships are scheduled for March 5th, and will be hosted by the Huskies at University Place, Washington.
In a typical cross country season, teams will compete in at least three or four invitational meets prior to the championship portion of the schedule, which includes conference meets, regional qualifying meets, and nationals. Teams usually compete every other week until nationals, which are held a week or eight days after the regional meets.


The Sun Devils will participate in meets on January 23 and February 5 at Silver Lake Park in Tucson, Arizona. There is no official word yet on whether the University of Arizona will also participate in those meets.
One has to believe that cross country schedules will be released in the next week or two; if not, "the season" will be nearly over before any meets are set.
The situation is pretty much the same for indoor track and field.
The Mountain Pacific Sports Federation meet, scheduled for February 26-27 at the Dempsey indoor track facility on the UW campus, has been cancelled due to the Covid-19 pandemic.
The MPSF meet serves as the conference championship meet for many Pac-12 schools and other western universities, and its cancellation likely puts the entire indoor season for the 22 MPFS schools into jeopardy. The Dempsey track typically hosts several indoor meets in addition to the MPSF championships.
If those meets do not occur, as seems likely, many Pac-12 schools might choose to forgo the indoor season.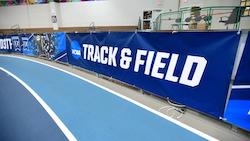 Apart from ASU, no Pac-12 school has posted any indoor track info on their websites.
The NCAA Indoor T&F Championships will be held March 11-13 at the Tyson Center at the University of Arkansas.
The meet was expanded from two days to three days last week.
The NCAA announced in December that no spectators would be allowed at either the indoor championships or the cross country nationals.
Stay tuned.
Several Pac-12 distance coaching changes have occurred in recent months.
Patrick Henner has departed the USC women's program to head up ASU's men's and women's cross country programs. Henner, who was at USC for three years, has previously coached at high-profile programs Georgetown and James Madison.

Replacing Henner at Southern Cal is Jebreh Harris, who is listed as a "Track & Field Assistant Coach" on the USC website. Harris, who will oversee the Trojans' cross country team, previously had successful coaching stints at Illinois and UNLV.

At Arizona longtime coach James Li has stepped down, and is being replaced on an interim basis by an impressive triumvirate of coaches: Dave Murray, head coach; Doug Keen and Bernard Lagat, assistant coaches.
Murray previously was head coach and director of Arizona cross country and track and field from 1968-2002. He was selected Pac-10 Coach of the Year in cross country eight times during his 34 years.
Keen is an Arkansas alum who had a distinguished running career and has been an outstanding high school coach in Arizona, while the legendary Lagat needs no introduction to track or cross fans.
The Track Meet (yes that is the official name of this event) was an oasis in the desert of no competition in late 2020. The two-evening meet offered some high-quality racing in distance events on December 1-2, 2020.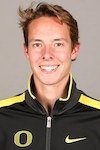 Among the Pac-12 athletes competing was Oregon's Cooper Teare, who finished second in the 5000 with a time of 13:17.13. The performance moves Teare into eighth place all-time among collegians. The winner of the race was Northern Arizona's Luis Grijalva.
Teare's time was just two seconds off Oregon's 5K school record of 13:14.80, which was set by Bill McChesney, Jr. way back in 1982. Behind McChesney and now Teare are legends like Galen Rupp, Edward Cheserek, Alberto Salazar and Rudy Chapa, to name just a few.
It will be interesting to see how much longer the 38-year-old record lasts.
---
—More from Steve Ritchie—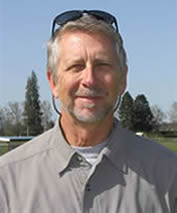 Latest posts by Steve Ritchie
(see all)