Posted on March 4, 2021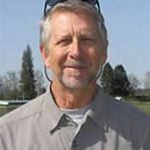 By Steve Ritchie, SuperWest Sports
The Covid-shortened collegiate cross country season will reach its penultimate moment for Pac-12 teams on Friday, March 5, at the Conference championship meet at Chambers Bay Golf Course near Seattle.

To appreciate the unusual nature of this cross country season, consider that the 2020 Pac-12 and NCAA championships will be decided in March 2021, prior to the Conference meet. Adding to the weirdness is that some of the top distance runners in the Pac-12 are focusing on indoor track rather than cross, while a few brave souls have run both indoor and cross meets.
Many other conference meets around the country were held in the fall, but the Pac-12 wisely, in my opinion, decided to postpone the season and scheduled the Conference championship meet for a date that is 12 days before the NCAA Championships on March 17, in Stillwater, Oklahoma.

There are no regional meets this year, so the conference meets take on even more importance, as bids to nationals will largely be based on how teams perform at their conference meets. Bids to the NCAAs will be issued the day after the Pac-12 meet takes place.
As usual, the Pac-12 is loaded with quality teams. Four men's teams are in the top 12 nationally in the most recent Coaches' Poll: Stanford (4); Washington (8); Colorado (9); and Oregon (12).
There are three women's teams in the top 12 and six in the top 35: Stanford (5); Colorado (6); Washington (12); Oregon State (24); Oregon (31); and Utah (34).
The meet will be televised live on the Pac-12 Network, with the women's race at 11 am PST and the men's race at 12 noon.
Here's a quick look at the top contenders for the team titles.
Women's Preview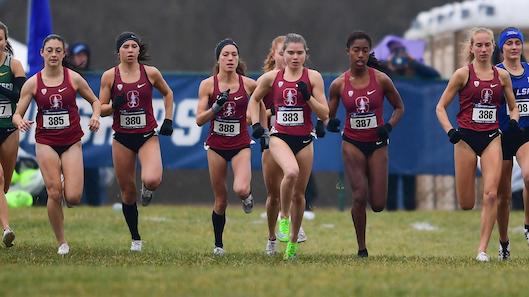 The Stanford Cardinal harriers are the defending champions and the favorites to win it again.  Stanford's experience, strong frontrunners and excellent depth give them the advantage, even though Colorado is ranked just one spot lower in the Coaches' Poll.

Cardinal senior Ella Donaghu is unbeaten in her two races this season and was selected twice as the National Cross Country Athlete of the Week. It would be a huge upset if Donaghu loses. She was second to teammate Fiona O'Keefe last year and she won the 2019 West Regional race.
2019 Footlocker national champion Zofia Dudek has had a strong freshman season, finishing second and third behind Donaghu in Stanford's previous meets. She might have the best chance to beat Donaghu, but another second place finish behind Donaghu is a better bet.
Beyond their two low sticks, Stanford has good depth: In the UNLV Battle Born Collegiate Challenge race two weeks ago, Stanford placed all five scoring runners in the top 12 in a strong field. The Cardinal is also not competing in indoor track, so all their top runners are available.

I think the closest team battle might be between Colorado and Washington for second place. Colorado beat the Huskies just two weeks ago at the Battle Born race, but UW was seemingly not at full strength.

A key for Washington will be whether or not Allie Schadler runs. She has focused mainly on indoor and has the number five time nationally in the 3000, but she has also run in one of their cross country meets. The status of Mel Smart is another question mark for the Huskies, who have been led by freshman Naomi Smith so far.
Colorado lacks superstar fire power up front, but Coach Mark Wetmore's teams always have excellent depth and usually put all their focus on cross country.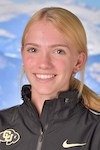 Buff veteran Sage Hurta, who is more of a 800-1500 runner, has the top mile time in the nation and will presumably focus on NCAA indoor championships. Colorado is experienced and will be led by senior Rachel McArthur, frosh Abby Nichols and a pair of Big 10 grad transfers.
Oregon State has put together a nice squad, beating rival Oregon earlier this season for the first time ever, and has a chance to gain a bid to nationals.

The Beavers also have a "crossover" runner in Grace Fetherstonhaugh who has run one cross country meet and one indoor meet where she qualified for the NCAA Indoor Championships in the 5000. Might Fetherstonhaugh run at Pac-12s, NCAAs Indoor, and the NCAA Cross Country meet, which is just two days after the indoor meet? That would be a tough gig.
Oregon and Utah are long shots to make NCAAs. Oregon's top runner, Aneta Konieczek, has qualified for indoors and has the fifth-fastest time nationally in the mile. Oregon's distance medley relay team has the No. 2 time nationally, as well, so it appears the Ducks could be without several runners at Pac-12s.
Utah has no such conflicts and will go all in at the Conference meet. Led by senior Poppy Tank and freshman Morgan Jensen, the Utes have potential, but have been a little lackluster in their previous outings.
Probable Order of Finish
1. Stanford
2. Washington
3. Colorado
4. Oregon State

Men's Preview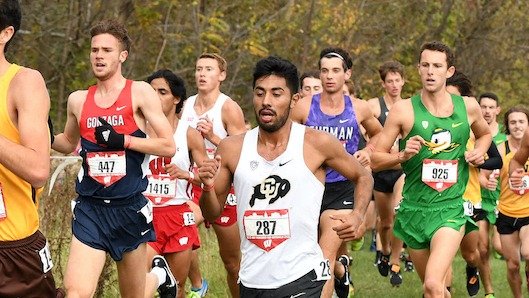 Since the Pac-10 became the Pac-12 in 2011, all the men's cross country titles have been won by either Colorado (7) or Stanford (2), and it is quite likely that one of them will win this season as well.
Both teams lost heavily to graduation last spring, and there will be many new faces in the front pack at the Pac-12s.

Stanford will feature two outstanding freshmen, Cole Sprout and Charles Hicks, who have paced the Cardinal in the first two meets of the season. Behind their two young frontrunners, the Cardinal has plenty of experience in the next three.
Alek Parsons is a two-time All American who is a fifth-year senior. D.J. Principe and Devin Hart are reliable seniors with tons of experience. In their last meet, Stanford's top five had an outstanding 30 second spread from first to fifth.
Colorado is just the opposite of Stanford, with two seniors leading the way and three younger runners rounding out the top five.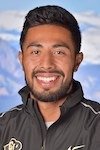 Eduardo Herrera placed 13th at the 2019 Pac-12s, but Coach Mark Wetmore says that Herrera is a "completely different runner" this year after using the Covid quarantine time to put in an impressive summer of training. Herrera is definitely one of the favorites to capture the individual title.
Herrera is backed up by fellow senior Alec Hornecker, who finished in 12th place at the last conference meet and has also had a solid season so far. Then it's Hunter Appleton, Jace Aschenbrenner and Austin Vancil, two freshman and a sophomore.
Stanford and CU have already raced each other twice this season at invitationals, with the Cardinal outrunning the Buffs both times. I believe it will be no different at Chambers Bay. Anything close to a 30-second spread by Stanford again would be very difficult to beat.
The two teams that could have a chance of pulling an upset victory are Washington and Oregon, but both have major question marks going in to Friday.

I picked Oregon to win the conference last fall, before the decision was made to have indoor track and cross country in the same season. It is clear that Oregon is going all in on track with their distance crew, and for good reason. Charlie Hunter leads all NCAA qualifiers in the 800, Cole Hocker does the same in the mile as well as Cooper Teare in the 3000.
Not to mention that their DMR team is nearly 10 seconds ahead of the second-place qualifier. The Ducks have been ranked No. 1 all season in indoor, and it seems unlikely they would risk racing Hunter, Hocker or Teare in cross just a week before the indoor championships, where they will be the favorite to win.
The Ducks do have some quality runners available for Pac-12s, especially Jackson Mestler, who has no indoor eligibility left, and Jack Yearian, who is also a redshirt senior. But the Ducks don't have a lot of proven talent behind those two.

Washington is an even bigger question mark. The Huskies have one of the best young distance crews in the country, including three freshmen and one sophomore who have run sub-4 miles recently. But UW men only competed in one cross country outing this season, and none of those four competed.
In addition, Washington's best distance runner, Sam Tanner, has been focused on track for the last several months, as he trained and competed in his native New Zealand before returning to Seattle. Tanner also has the second-fastest mile time behind UO's Hocker among entrants in the NCAA Indoor Championships, so he may not run at Pac-12s.
Then again, who knows? Maybe the Huskies will run everyone in this quasi-home meet and pull the big surprise. It should make for an interesting race.
Probable Order of Finish
1. Stanford
2. Colorado
3. Washington
4. Oregon

---
—More from Steve Ritchie—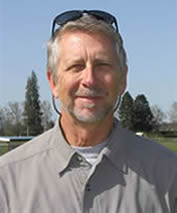 Latest posts by Steve Ritchie
(see all)