Steve Ritchie's second mailbag column answers questions about the cancellation of the 2020 men's and women's cross country seasons, and speculates on how the top Pac-12 teams would have finished in the championship races had they been run. As always, your questions are much-appreciated. (You can ask them here.)
Posted on August 18, 2020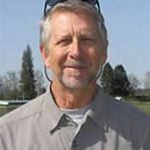 By Steve Ritchie, SuperWest Sports
Steve, thank you for your coverage of Pac-12 track & field. Now that cross country has been cancelled what should we expect going forward? Is it even possible to have both cross and track in the spring? Also, I know it's early, but what impact would a decision to extend athletic eligibility for another year have on the sport?
—Paul, Longmont, CO
Paul, I appreciate your interest and your excellent questions. I admit that I still had some hope for a cross country season, even though I thought it was inevitable that football would not take place this fall. But, Pac-12 cross is gone now, and I don't think it will reappear until at least the fall of 2021.

It seems feasible that the conference could stage a football season in the spring; whether that actually happens or not, I have no clue, but I think it could be done. I don't think that cross country can take place in the winter, due to the weather in places like Colorado and Utah as well as the indoor track season, nor could it take place in the spring. I simply don't think you could have a college cross country season simultaneously with a college track season for a whole host of reasons, including different training needs, and conflicts for distance runners and coaches.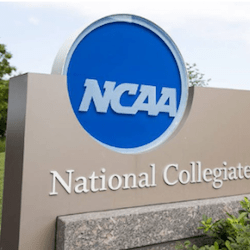 Extending athletic eligibility to athletes whose sport was canceled seems very likely to occur—the precedent has already been established by the NCAA—but the impact of that move is much less clear. Some seniors will choose not to come back for a fifth season, or even a sixth season for those who have already red-shirted a year.
Since most track/cross athletes receive only a partial scholarship, there could be financial considerations. An elite few will be ready to begin a career as a professional athlete, while others will pursue different job opportunities.
Oregon recently lost nine seniors from their women's track and field team who could have returned in 2021. That number represents more than half of the team's seniors. But, the Oregon men's team apparently lost just one senior who could have returned. With that kind of variation, it's really difficult to generalize much about the impact of extended eligibility.

It will be interesting to see what runners like Stanford's Ella Donaghu decide to do. Donaghu struggled with injuries her first two years at Stanford, but her last two years (excluding the cancelled 2020 track season) have been outstanding. Donaghu won the 2019 West Regionals in cross and was the top Pac-12 finisher (8th) at the NCAA Championships.
Will she put her dreams of a pro career on hold for another year or more to stay at Stanford and try to win a national championship in 2021, or will she move on in the spring? Decisions by elite athletes like Donaghu will certainly be significant for their college programs.
How do you see the Pac-12 men's and women's cross country seasons playing out this year?
—Taylor, Los Altos, CA
I thought about taking a pass on this question since, obviously, there is not going to be a season this year. But Taylor, who submitted the question before the Pac-12's announcement, deserves an answer and it's always fun to play the "what if . . ." game.
Top 5 Women's Teams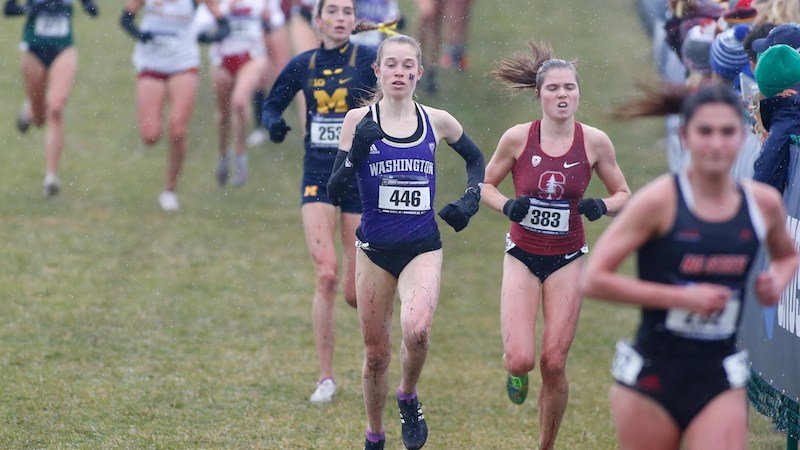 1. Stanford
An easy pick. Stanford was third nationally in 2019, and the Cardinal return four of their top six runners. At the 2019 Pac-12 meet, Stanford placed five runners in the top 13 overall, giving them 27 points and an easy win. Ella Donaghu and Jessica Lawson should have been contenders for the 2020 NCAA individual title, and their excellent depth could have given them a shot at the team title as well.
2. Washington
While not a threat to the Cardinal, Washington was a strong second at the Pac-12 Meet last year and followed that up with an 11th-place finish at NCAAs. The Huskies lost Katie Rainsberger and Lili Burdon, but would have brought back everyone else. Sophomore star Melany Smart was the top freshman at NCAAs, finishing 12th.
3. Colorado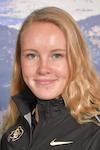 The Buffs rebounded from a subpar Pac-12 Meet where they finished fourth with a very good NCAA showing, just ahead of UW in 10th place. Colorado lost just two of their top seven runners and their team depth is usually very good. The one thing lacking is a superstar up front. Sophomore Holly Bent is their top returnee, and she placed 14th at the Pac-12 meet and 43rd at the NCAAs.
4. Utah
The surprise of the women's Pac-12 season in 2019, the Utes took third at the conference meet, edging Colorado by three points. Utah showed that was no fluke by taking 16th at nationals. Gone in 2020 is Sarah Feeny, a reliable No. 2 or No. 3 runner, but everyone else would have been back, including four experienced seniors.
5. Oregon
The Ducks' 2020 season was shaping up as a rebuilding year. After winning the conference title in 2018, Oregon placed just fifth last year in the Pac-12 and 26th at NCAAs. Five of the top nine from that team are now gone, so without an influx of senior transfers I'd say fourth or fifth in conference would have been the best Oregon could have hoped for in 2020.
Top 5 Men's Teams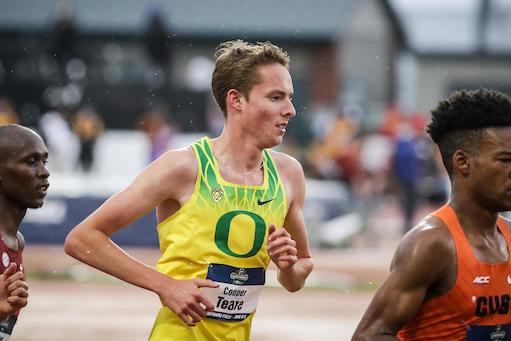 1. Oregon
The Pac-12 men's teams had a great showing nationally in 2019, with Colorado 3rd, Stanford 6th, and Oregon 9th at the NCAAs. Of those three teams, Oregon is the only one that didn't suffer significant losses, as the Ducks return (or would have returned) six of their top seven runners. Cooper Teare was Pac-12 runner-up and finished 6th at NCAAs, giving Oregon a consistent low stick in big meets. There's plenty of talent and experience behind Teare, too, as the Ducks would have been seeking their first conference title since 2008.
2. Colorado
The Colorado men have dominated the Pac-12 since entering the conference 10 years ago, winning five consecutive team titles from 2011-16 and seven overall (Stanford won the other three). But the Buffs lose their two studs, Joe Klecker and John Dressel, who are not easily replaced. Klecker won the Pac-12s and was second at NCAAs, while Dressel was second in the Conference and seventh at nationals. Coach Mark Wetmore always seems to find a way, but repeating as Pac-12 champs would have been a big hill to climb in 2020.
3. Stanford

The Cardinal men, third at the 2019 Pac-12 Meet, also lost two of their top three with the graduations of Alex Ostberg and Steven Fahy. Certainly, Stanford has always had great success recruiting—and there is no reason to think that will change with second-year coach J.J. Clark—but freshmen rarely make a big impact on the national scene in cross country. I think the Cardinal would have been stuck in third in 2020.
4. Washington
The Huskies took fifth at the 2019 Pac-12 Meet and 19th at NCAAs, so had a solid season last fall. They graduated three out of their top seven, notably Andrew Jordan, who was third at Pac-12s. UW has a very good recruiting class entering in 2020. But the combination of youth and several runners who excel at the 1500 meter distance in track make me think the Huskies need a little more seasoning before cracking the top three in the toughest cross country conference in the nation.
5. UCLA
The Bruins had a really good year in 2019, placing two points ahead of Washington at Pac-12s. But they lost their top four runners to graduation and would have been lucky to stay in the top five in the conference in 2020. Washington State finished ahead of UCLA at the West Regionals, but, alas, the Cougars also lost four of their top six runners.
---
—More from Steve Ritchie—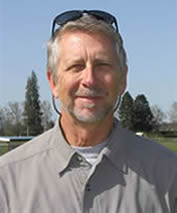 Latest posts by Steve Ritchie
(see all)