Our first call for track and field mailbag questions drew some great responses. Judging by the reactions we've received to Steve Ritchie's excellent work here at SportsPac12, fan support for the Olympic sport remains strong and enthusiastic, even in the midst of the pandemic. As always, your questions are much-appreciated. (You can ask them here.)
Posted on August 3, 2020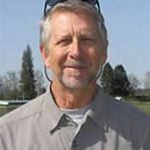 By Steve Ritchie, SuperWest Sports
It's been a while now since Washington hired away the distance running coaches from Oregon. I was thinking we might see some of the benefits this season, but of course COVID-19 hit. How much of a difference ultimately do you think those coaches will make for the Huskies in track and cross-country?
—William, Tacoma, WA
It's a great question, and I think Andy and Maurica Powell, now in their third years at UW, were brilliant hires by the Huskies.
During their 13 years at Oregon the Powells had great success, both in recruiting and in developing their runners. Andy Powell's UO runners won 34 NCAA individual titles (17 by Edward Cheserek) and contributed greatly to a revival of the Duck program under Vin Lananna and Robert Johnson.

At the 2015 NCAA Indoor Championships, Oregon's male distance runners scored an unbelievable 70 points, leading the Ducks to the title. Maurica Powell had comparable success with the women at Oregon—two NCAA cross country titles, nine NCAA outdoor and indoor track titles—and recruiting standouts like Jordan Hasay, Nicole Blood, Laura Roesler and Raevyn Rogers.

We've seen clear signs that they are turning Washington into a powerhouse. In Powell's first year, the Husky men placed sixth at the NCAA Cross Country Championships.
In the past two years, Coach Powell has loaded up on recruiting, with prep phenoms like Sam Affolder and Sam Tanner (sophomores-to-be) and Cruz Culpepper and Leo Daschbach (freshman in 2020-21). Look out for these four—they could be reminiscent of the UO group of Galen Rupp, Matthew Centrowitz, Andrew Wheating and A.J. Acosta.
I can't say that Maurica has quite matched her husband in recruiting to Seattle yet, but she has established a valuable direct pipeline to Australia. She brought 2018 NCAA 1500 champ Jessica Hull to Eugene, and now has outstanding sophomore Mel Smart in Seattle, along with several other fine distance runners from Down Under. She is recruiting nationally, as well.
The Pac-12 is loaded with great distance programs, with Colorado, Stanford, Oregon usually at the top of the heap. Under the Powells' leadership, I fully expect Washington to be right there battling for Pac-12 titles, and, maybe, NCAA championships, as well.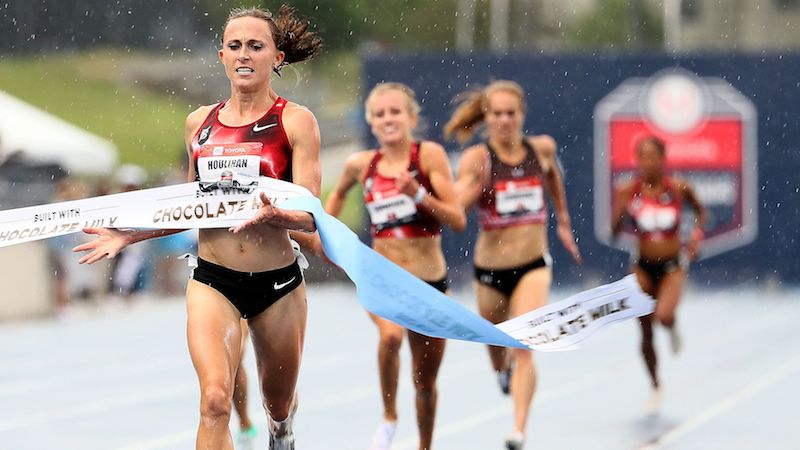 I saw where they're running small track meets in Portland. Why can't we have them here in Eugene, using the same safe practices they've implemented?
—Del, Eugene, OR
Well, since fans are excluded from these "pop-up meets," I am not sure that it matters where they are held.
The Bowerman Track Club has held their Intra-Squad Meets at Jesuit High School, where BTC Coach Jerry Schumacher's kids went to high school, and the last three meets have been aired on RunnerSpace and USATF.tv. So you could watch if you were willing to cough up the $12/month subscription fee.
I did, and it was well worth it to watch Shelby Houlihan break the American 5,000 record, Moh Ahmed do same with the Canadian 5,000 record, and the Bowerman Babes set a new world record in the 4 x 1500 relay. Word is there will be one more BTC meet, possibly the weekend of August 7-9.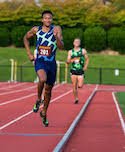 The four equally entertaining "Big Friendly Meets" included athletes from Pete Julian's Portland-based group, the OTC Elite from Eugene, Brooks Beasts from Seattle, and Oiselle's Little Wing training group from Bend. One of their meets was held near Eugene in the tiny hamlet of Blue River, but the general public was again excluded due to the pandemic.
The Big Friendly Meets are available for viewing on YouTube. Since Julian's group, including Donavan Brazier, Craig Engels and Shannon Rowbury, is departing for Europe, these meets are likely over for the summer.
But, even though we couldn't be there in person, it sure has been nice to have these meets to give us a little bit of a track oasis in the midst of the pandemic's sports desert.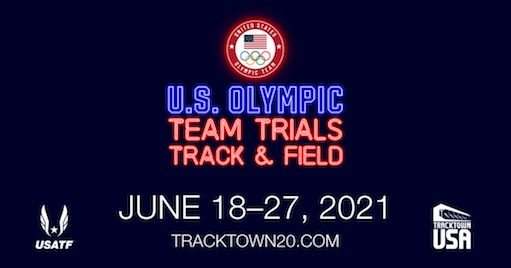 How do you think the postponement of the Olympic trials and Olympics a year will affect track and field athletes and their training? I know many of them timed their conditioning to peak for the qualifiers. Will they be able to scale back and peak again like a regular track season, or does it take longer to fully prepare for the Olympics?
—Stephen, Chicago, IL
While the competitive track and field season has been very limited this summer, I think we've seen that many of our elite runners and field athletes are in great shape right now.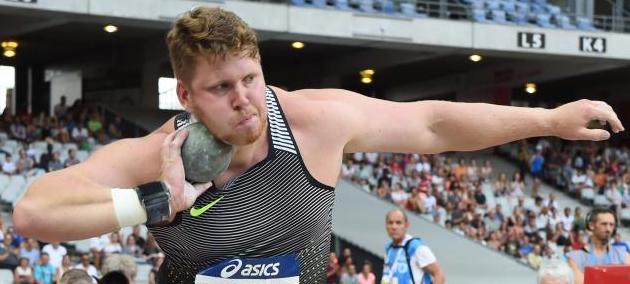 For example, we saw Ryan Crouser put the shot 75'+, and Shelby Houlihan destroy the American record in the 5K. Coaches had these and other athletes primed for the Olympic Trials and the Games.

I think they should have no problem doing the same for 2021. You would typically expect most track and field athletes to shut it down in late summer and early fall to give their bodies a break from high-level training.
Then at some point in the fall they will begin to train and build up through the fall and winter. In an Olympic year, a fair number of athletes skip competing indoors in the winter, preferring to emphasize training until late spring when they start to get some races or competitions in prior to the Trials.
Hopefully, they'll be healthy and fit when we get to the Olympic Trials scheduled for June 18-27, 2021, in Eugene.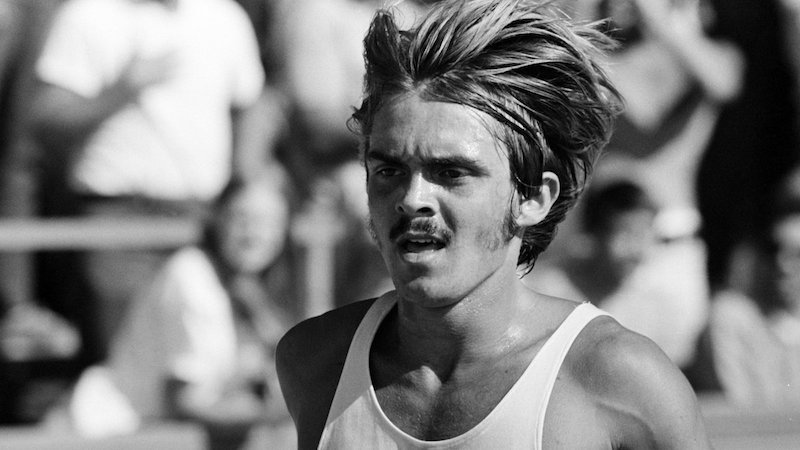 Steve, I really enjoyed your GOAT T&F series. I agree that you have to rank Eaton over Pre for Oregon, but speaking just of distance runners, do you think Pre is still the greatest, or has Rupp surpassed him? And would it be fair to say that whichever of them is Oregon's greatest would also be the best-ever in the Pac-12?
—Carl, Ithaca, NY
Thanks so much! I'm really glad you enjoyed the GOAT series. You pose a good question: Pre or Rupp? (I'll stick with your premise, but maybe Edward Cheserek, with his 17 NCAA championships could be considered here, too.) Obviously, a definitive choice is a little difficult because of Pre's untimely death at the age of 24. He likely had his best years ahead of him. Galen Rupp, who is 34 now, had his best seasons in his mid to late 20's.
If you look solely at their college careers, Pre definitely has the advantage. While at the UO, Pre never lost a track race of more than a mile. He won three NCAA cross country titles, four NCAA 5,000 meters/3 mile championships, and set an American record while winning the 1972 Olympic Trials 5,000. Without question, he was the dominant American collegian during his four years at Oregon.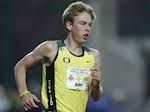 Rupp, on the other hand, did not win an NCAA title until his senior year, when he won cross, three NCAA indoor titles (including a DMR) and two NCAA outdoor titles. Rupp lost several championship races during his college career, getting out-kicked by the likes of Josh McDougal and Shadrack Songok.
Both made an Olympic team while still in college, with Pre narrowly missing a medal in the 5,000. Rupp was a respectable non-factor, finishing 11th in the 2008 10,000.
Post-collegiately, Pre continued his dominance among U.S. distance runners. At the time of his death, he held every American record from 2,000 meters to 10,000 meters. He would have been one of the favorites in the 5K and/or 10K in the 1976 Olympics.
Rupp set several American records, mostly indoors, and his 10K record of 26:44 still stands. Rupp was clearly the top American at the 10,000, took second at the 2012 Olympics and ranked first in the world in 2014 at that distance. But he could not beat Bernard Lagat in a 3,000 or 5,000 until the 2012 Trials. Rupp's move to the marathon has been quite successful, and he has an Olympic bronze to his credit in that event.
Still, I think I have to go with Pre on this one. And, as far as impact on the sport goes, Pre wins that in a landslide.
Best-ever in the Pac-12 would probably be between Henry Rono and Pre. Rono was selected as the top athlete on the Pac-12 All-Century Track & Team by a panel of coaches, athletes and reporters, and I would stick with that selection.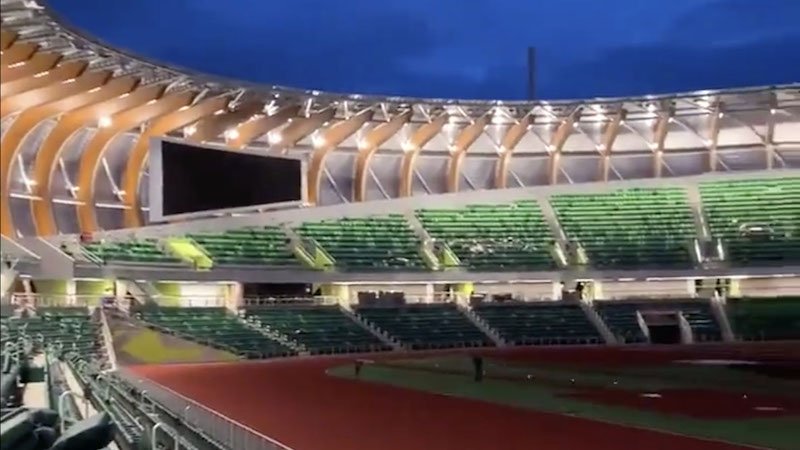 There was some talk before the Hayward Field renovation that it might become the permanent home of the NCAAs, like Omaha for baseball. Do you expect that to happen? And what about the Olympic Trials? I can't imagine why they would want to hold them anywhere else. Thanks.
—Ron, Beaverton, OR
You are right—there was a lot of discussion, and some controversy, about possibly making Eugene and Hayward Field the permanent home for the NCAA T&F Championships.
Oregon was slated to host the NCAAs from 2013 to 2022, but the award of the World Championships to Eugene required a two-year renovation of Hayward Field. The NCAAs were then awarded to the University of Texas for 2019 and 2020 (with the meet in the latter year cancelled of course due to COVID-19).
Some head coaches of powerhouse programs grumbled about having to make the long trek to Eugene every year. Plus, there was the understandable sentiment that holding the NCAAs in Eugene permanently would give the Ducks a huge home track advantage. Both are good points; Eugene is not easy to get to from the East Coast, and Duck fans are vocal in their support of the home team.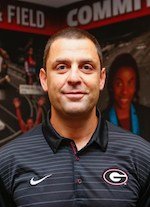 But Georgia Head Coach Petros Kyprianou expressed support for the idea to the Register Guard in 2018, saying, "Coming from Europe, growing up in a place where track and field is very high, I can confidently say that this place is the heartbeat of our sport in this country. A lot of people can sit and argue about how we're far away and all that, but at the end of the day, there's no other place in this country that does as good a job of putting on these championships."
There is also the issue of fan interest. Eugene draws better for track and field than anywhere else in the country. Once the shiny new Hayward Field opens in 2021—and it is spectacular, by the way—the stadium will likely be packed for the NCAAs and the Olympic Trials. That is a pretty strong argument for awarding future big meets to Eugene.
Who wants to watch a meet on TV where there are a handful of fans along the backstretch and half-full bleachers on the final straight?
My thought is that Oregon won't become the permanent site for the NCAAs, like Omaha for baseball, but it will continue to host the meet more than any other location. There's a good chance the same will happen with the Olympic Trials.
---
—More from Steve Ritchie—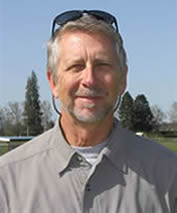 Latest posts by Steve Ritchie
(see all)