Posted on May 17, 2020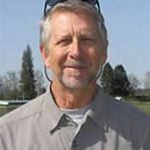 By Steve Ritchie, SuperWest Sports
T
his weekend is when the Pac-12 Track & Field Championships would have been held at the reconstructed Hayward Field on the University of Oregon campus. With the COVID-19 cancellation of the event, the best we can do is take a look back at the past 55 years of track and field in the conference.
In my series featuring the Greatest Track & Field Athletes of All Time at each Pac-12 school, we highlighted individuals, namely, the GOATs and the conference's many other great athletes. Now it's time to look at the dominant track and field teams in the conference.
My team stats start with the Pac-8 Conference Championships for men, first held in 1965, and continue through the Pac-10 days and the current 12-team conference alignment. The Pac-12 did not hold track and field championships for women until 1987, so that is the starting point on the women's side.
The AAWU was the precursor of the Pac-8, and was founded in 1959 with five schools: Southern California, UCLA, Stanford, California and Washington. Washington State joined the conference in 1962, and was followed by Oregon and Oregon State in 1964. The Pacific-8 Conference name wasn't adopted until 1968.
Pac-12 Men's Track and Field Championships (1965-2019)
| Team | Championships | Years |
| --- | --- | --- |
| Oregon | 20 | 1965, 67, 79, 86, 90, 03, 05, 07, 08, 09, 10, 11, 12, 13, 14, 15, 16, 17, 18, 19 |
| UCLA | 17 | 1966, 69, 70, 71, 73, 80, 82, 87, 88, 89, 92, 93, 94, 95, 96, 98, 04 |
| USC | 11 | 68, 72, 74, 75, 76, 77, 78, 97, 99, 00, 06 |
| WSU | 2* | 1983, 84, 85*, 91* |
| Stanford | 2 | 2001, 02 |
| ASU | 1 | 1981 |
*1985 & 1991 WSU titles later forfeited and vacated due to NCAA violations.
Hardcore track & field fans know that USC was the dominant team in the country for several decades in the 20th century. The Trojans dominated the different conferences that existed during the '30s, '40s, '50s and early '60s.
Since the conference expanded to eight teams, though, Oregon and UCLA have surpassed the men of Troy. UCLA had a great run, which culminated with six conference championships in seven years in the 1990s. Since Vin Lananna took the reins of the Oregon program in 2006, however, the Ducks have been invincible, and their success has continued unabated under Robert Johnson the past seven years.
Oregon's historic streak of conference titles currently stands at 13 (2007-2019). UO won the 2007 meet in a squeaker by just 3 points over ASU, and the following year the margin between the two schools was 10.5 points. Since then, no other school has come within 12 points of Oregon.
In fact, over their 13 year win streak, the Ducks' average margin of victory has been 32 points. The high point for Oregon was 2014 when they cruised to a 64.5 point win over USC, and, over the next five years, no one got closer than 31 points.
Oregon's recipe for winning conference titles has been team depth and blue-chip performers. Of course, distance is Oregon's brand, but over the last decade Coach Johnson and sprint Coach Curtis Taylor have recruited and developed great sprinters, hurdlers and jumpers. Athletes such as Devon Allen, DaMarcus Simpson and Cravon Gillespie were finding success in Eugene, instead of Los Angeles, Tempe or Tucson.
While Oregon's supremacy in the distances has certainly been challenged, and even surpassed at times, by Stanford, Colorado, Washington and others, the UO distance tradition has continued with Galen Rupp, Edward Cheserek, Matthew Centrowitz, Eric Jenkins, and many others. Strong relay teams and multi-eventers – Ashton Eaton, Dakota Keys, Mitch Modin to name a few – have contributed significantly, as well.
The Ducks' rise to the top of the conference has been aided by the decline of UCLA. A powerhouse during the 70s, 80s and 90s, UCLA clearly lost its mojo over the past 15 years. The Bruins last conference championship was in 2004, and their last runner-up finish was in 2005.
Other contenders have struggled, as well. WSU's peak was three straight titles from 1983-85 and no titles since (their 1985 title was vacated due to NCAA violations, as was their 1991 championship). Arizona has yet to win a Pac-12 crown, and ASU's only conference victory was way back in 1981.
While USC has had a few down years in the last two decades, the Trojans are the second-best men's track program in the Pac-12 at this time. During Oregon's prolonged win streak, USC has had ten top three finishes at the conference meet. They have produced stars the likes of Michael Norman, Andre DeGrasse and Rai Benjamin, the latter a senior transfer from UCLA. USC has excellent coaching, recruiting advantages in LA, and an outstanding tradition. The Trojans would appear poised to be Oregon's major rival in the future.
Will the Ducks' winning formula continue into the next decade? Will USC continue their ascent? Will UCLA rebound? Will the desert schools become challengers? We'll have to wait a year at least to get some answers.
Pac-12 Women's Track and Field Championships (1987-2019)
| Team | Championships | Years |
| --- | --- | --- |
| UCLA | 15 | 1987, 88, 89, 90, 93, 94, 95, 97, 98, 99, 00, 01, 02, 03, 04 |
| Oregon | 11 | 1991, 92, 2009, 10, 11, 12, 13, 14, 15, 16, 17 |
| ASU | 3 | 2006, 07, 08 |
| USC | 3 | 1996, 2018, 19 |
| Stanford | 1 | 2005 |
Historically , UCLA and Oregon have dominated the women's competition in track and field in the Pac-10 and Pac-12, winning 26 of the 33 titles that have been awarded. All of UCLA's 15 titles came in the first 18 years of conference championships (1987 to 2004). The only three titles not won by the Bruins in that period went to Oregon (in 1991 and '92) and USC (1996). Along with the Bruin men, the UCLA women's teams were exceptional during that era, with stars such as Gail Devers, Amy Acuff and Dawn Harper-Nelson, as well as great team depth throughout
But UCLA has not won a conference title since 2004. The Bruin women have gradually slipped further and further down the standings. They haven't finished in the top three at the conference meet since 2007. In 2019 the Bruins finished 8th at the Pac-12s with just 55 points, nearly half of which were from one athlete, outstanding thrower Alyssa Wilson.
After Arizona State won three straight titles from 2006-2008 in impressive fashion, Oregon took over. The Ducks captured nine straight titles from 2009 to 2017. Similar to the Oregon men's streak, most of those meets were not close. In 2010 the Duck women set a meet record with 215 points, 106 points ahead of runner-up Arizona. Their average margin of victory in their nine consecutive championships was 41 points.
Several great sprinters, including English Gardner and Jenna Prandini, have led the Ducks, but Oregon has had the ability to score almost everywhere—relays, multis, distance, hurdles, jumps—and they had great depth to boot. The coaching transition from Lananna to Johnson was smooth, and with Maurica Powell guiding distance runners like Jordan Hasay, the Ducks overwhelmed their conference foes.
At least, until recently. Head coach Caryl Smith Gilbert began rebuilding the Trojan squad in 2013, focusing on quality and depth in the sprints and hurdles. It was a gradual process, as USC placed second to Oregon from 2014 to 2017. But by 2018 the women of Troy were ready, and prevented the Ducks from winning their 10th straight Pac-12 meet, 170 to 154. They repeated in 2019 in nearly identical fashion, 154 to 137.
USC appears ready to stay at the top of the Pac-12 for awhile, too. In true Trojan fashion, it's all about speed. TeeTee Terry, Angie Annelus,  Chanel Brissett, Anna Cockrell, Kyra Constantine and others have formed a strong championship nucleus. At the Pac-12s in 2019, USC sprinters, hurdlers and relays combined for 128 of the team's 154 points. Oregon scored just 45 points in those events, providing a huge advantage for USC that the Ducks could not overcome in other areas.
So, will it be a two-team battle for conference supremacy for the foreseeable future? It very well could be. USC is having great recruiting success, and Oregon is certainly not going away.
Looking at the rest of the Pac-12, Colorado always has a great distance group, but lacks firepower in other events. Andy and Maurica Powell are improving the recruiting at UW, but will they be able to bring in sprinters and hurdlers to compete with the Ducks and Trojans? Stanford has a new coach, JJ Clark, and a great track record with distance runners but depth is often an issue for the Cardinal. At some point, UCLA will likely return to greatness but when? Arizona and Arizona State have been mid-pack for awhile, but could emerge.
In my opinion, the Conference meet is the true test of the quality of a track and field team. A small number of gifted athletes can win a national championship, but conference titles are won by great teams.
I'm counting the days to the 2021 Pac-12 meet. How about you?
---
—More from Steve Ritchie—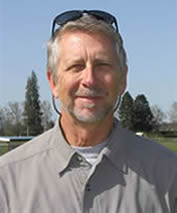 Latest posts by Steve Ritchie
(see all)