Posted on October 21, 2022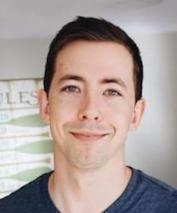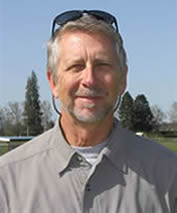 By Steve Ritchie and Eli Ritchie, SuperWest Sports
T
wo Top 10 Pac-12 teams will do battle at Autzen Stadium in Eugene for the first time in 12 years on Saturday when Oregon hosts UCLA at 12: 30 p.m. on FOX.

And for a second straight year, ESPN's College GameDay will be on hand for the duel between the Ducks and the Bruins.
Last year, Oregon nipped the Bruins 34-31 in a wildly entertaining game at the Rose Bowl. This year's contest should be just as fun, with a loud sellout crowd adding to the intensity.
Clearly, there is a lot riding on this game for both teams.
The winner will remain unbeaten in conference play and be well-positioned to make the Pac-12 Championship Game in December.
Streaks and Records
T
he 10th-ranked Ducks have a 22-game home win streak going, while 9th-ranked UCLA will be playing just its second road game of the season.
While UCLA still leads the all-time series 39-31, Oregon has won nine out of the last 10 games, with the last two games being decided by a field goal.
Oregon's previous seven games against the Bruins were mostly blowouts, in which the Ducks won by an average of 21 points.
Adding to the intrigue is Chip Kelly's return to Eugene, where he coached the Ducks to an incredible 46-7 record over his four years at Oregon.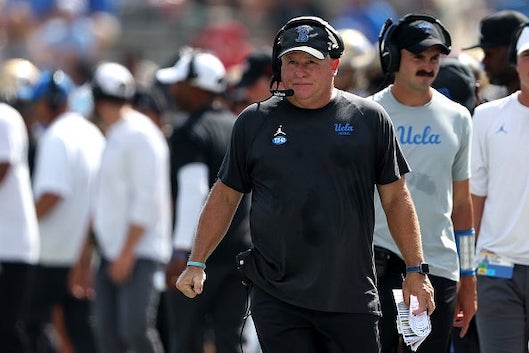 Now in his fifth season in Los Angeles, Kelly has compiled a meager 23-25 record, but his team is on a decidedly upward trajectory.
After a 9-3 campaign in 2021, Kelly's team is riding high at 6-0, with an impressive win over Utah in its last outing.
A win in Eugene over a very good Oregon team would solidify UCLA's standing as a resurrected program and give the Bruins a major leg up in the quest for a Conference Championship.
Offensive Similarities
D
espite their differences in recent history, the two teams are remarkably similar in what they do on the field.
For instance, Oregon senior transfer QB Bo Nix has passed for 1,526 yards this season, going 131-186 with 12 TDs and three interceptions.
His performance compares favorably with UCLA's senior Dorian Thompson-Robinson, who has thrown for 1,510 yards, going 122-163 with 15 touchdowns and two interceptions.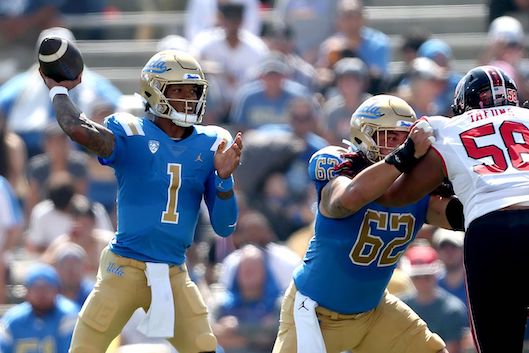 Both Nix and DTR have made more than 40 starts as college quarterbacks, and both are excellent runners and passers with good speed and strong arms.
That similarity also holds true in the rushing department as well. Oregon's top back, Bucky Irving, is averaging 7.1 yards per carry, the same as UCLA's rushing leader, Zach Charbonnet.
The Ducks have a slight edge in total rushing, averaging 241.7 rushing yards per game, and 6.22 per carry, which ranks them fourth in the nation.
UCLA is not quite as potent in running the ball, with a respectable 5.5 yards per carry, and 211 per game, good for 20th nationally.
Both teams have prototypical No. 1 wide receivers in Jake Bobo and Troy Franklin, each of whom have recorded more than 20 catches for roughly 400 yards this season.
One more telling offensive similarity to note: Oregon and UCLA have each scored more than 40 points in five of their six outings.
Defensive Similarities and Differences
T
here are more similarities on defense, but also a few key differences.
Defensively, both teams struggle to get their opponents off the field on third down, with Oregon near the bottom nationally at 129th.
That number definitely needs context, however, as the Ducks surrendered a 90% conversion rate against Georgia to start the season.
In the other five games, Oregon had such big leads in the fourth quarter that it focused on stopping explosion plays, gladly giving up underneath passes that led to long, slow drives with several third-down conversions.
Coach Lanning is prouder of his defense allowing just 98 yards a game on the ground, less than half of what the Ducks are averaging on the ground offensively.
But UCLA allows just 99 yards per game rushing to its opponents—yet another statistical tie.
It will be strength vs. strength when UCLA rushes Bo Nix in the pocket behind Oregon's outstanding and veteran offensive line. The Ducks have given up just one sack in six games.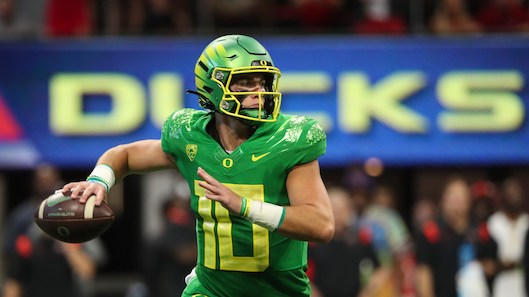 However, UCLA has logged 15 sacks and has a fearsome pass rusher in Laiatu Latu, a defensive tackle transfer from Washington, who has 18 QB pressures and nearly half of the Bruins' sacks by himself.
When the Bruins have the ball, Brandon Dorlus, Noah Sewell, and D.J. Johnson will be chasing the elusive DTR. Oregon has 13 sacks on the year, and UCLA has given up six.
If Oregon continues to keep Nix upright and is able to get to DTR, as they did last year, it could be a key difference maker.
Offensive and Defensive Struggles in the Red Zone
O
ffensive success and defensive struggles in the red zone are additional similarities between the two teams.

Oregon ranks 96th in red zone defense, allowing touchdowns on 17 of 21 trips. UCLA fares even worse, failing to score once this season inside the 20.
Red zone offense, though, is where the Ducks have an advantage, scoring on 94 percent of their trips, with 25 of 34 of them resulting in touchdowns.
The Bruins are middle-of-the-pack at No. 66 nationally in red zone offense at 83 percent, but they are more balanced, scoring 12 touchdowns running and passing in their 36 total trips.
Game Picks
Eli: I can't help but be a little skeptical of UCLA. They looked good against Utah at home two weeks ago, but their only other quality win was against Washington, also at home, a team immediately exposed by ASU and Arizona in the following two weeks.
Both UCLA and Oregon are much improved over last season and are statistically very similar. But the only away game test for the Bruins so this season was at doormat Colorado.
Will UCLA be prepared for the "Autzen experience?" The Ducks are especially tough at home, boasting a 22-game home win streak.
Ducks by two scores
Steve: I think this is going to be a really close game. We have two senior quarterbacks—legitimate dual-threats who don't make a lot of serious mistakes.
It will come down to a few key plays, perhaps a sack or a turnover late. (Or am I just conjuring up last year's game in my subconscious?)
I do think Oregon has a better defense than UCLA, despite the stats, and I think that will be the difference. That and a very, shall we say, engaged crowd of 58,000.
Oregon 37, UCLA 35
---
—More from Steve Ritchie—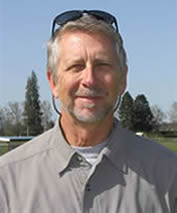 Latest posts by Steve Ritchie
(see all)