Posted on September 2, 2022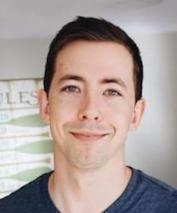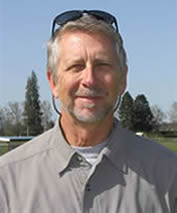 By Steve Ritchie and Eli Ritchie, SuperWest Sports
S
ince the implementation of the College Football Playoff in 2011, college football has been dominated by a handful of elite teams the likes of Alabama, Ohio State, Clemson, Oklahoma, and Georgia.

Seeing these teams at the top of the rankings has felt inevitable; no matter how many talented players they lose to the draft and how many coordinators they lose to head coaching positions, they stay on top year after year.
The question is whether that trend will continue in Saturday's 12:30 p.m PT season-opener between No. 11 Oregon and No. 3 Georgia in the Chick-fil-A Kickoff Game at Mercedes-Benz Stadium in Atlanta.
A record 15 Bulldogs were picked last year from Georgia's National Championship roster. And these 15 are supplemented by other former UGA players who have a chance to make NFL rosters as free agents.
If numbers don't impress you, take a look at who these draft picks were.

They were stars. The Georgia defensive line that included top pick Travon Walker, Devonte Wyatt, and Jordan Davis was probably the best single unit for any team in the country.
Along with the down linemen, LBs Nakobe Dean and Quay Walker were the heart and soul of the defense, while Safety Lewis Cine was the standout on the back end.
That's a hell of a lot to lose on just one side of the ball. You might think the Bulldog D would suffer a major drop-off.
Think again.
In 2021, Georgia had to replace defensive stars like first-round DBs Eric Stokes and Tyson Campbell, and second-round LB Azeez Ojulari.
What happened? They reloaded, added a Top 5 recruiting class, and had three LBs chosen in the first three rounds the next year.
In fact, according to 247Sports, every single player on Georgia's roster comes from a Top  5 recruiting class: No. 3, No. 4, No. 1, No. 2, and No. 1 going back to 2018.
As good as Oregon's recruiting has been over the past five years, it does not compare.
Obviously, Georgia still has some star power left on the roster.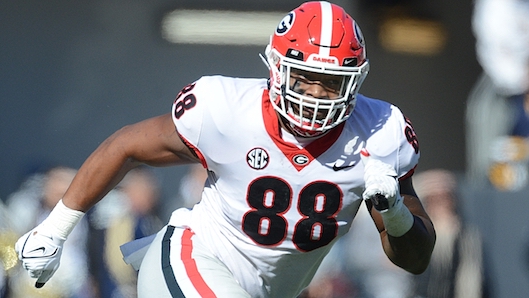 DT Jalen Carter is in contention to be the highest-picked non-QB in next year's draft. He will likely be joined in the first round by LB Nolan Smith, and CB Kelee Ringo.
If history tells us anything, it is that we'll know the names of the new starters on Georgia's D after Saturday.
Go back to Oregon's 2011 season opener against another SEC power, LSU.
The Tigers were replacing all-everything defensive back Patrick Peterson with promising but little and little-known sophomore Tyrann Mathieu.
No one saw what was coming from Mathieu, who dominated the Ducks on his way to an historic season and a rare finish as a defensive Heisman finalist.
So does Oregon stand a chance of shocking the world in Atlanta on Saturday and doing what they couldn't do against LSU in 2011 or against Auburn in 2019?
While UO had some good moments in those season openers, the Ducks came out on the short end of both scores.
Eli's Take
T
here's a voice in the back of my head, an optimist who wonders . . .
In the transfer portal and conference realignment era, has there been a year where we know less about which teams are poised to jump forward, and which to take a step back?
More pointedly, has any team ever had to replace the high level of talent this Georgia team is replacing?
The same voice whispers, recruiting isn't perfect, and . . . good recruiting still requires good coaching.
Over the same period as Georgia's run noted above, Texas finished with classes in the Top 5 three times. If Oregon kicked off next week against the Longhorns in Dallas, I would like their chances.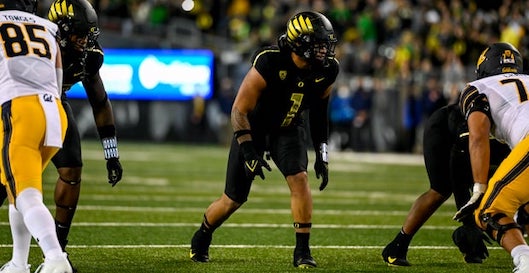 But then the other voice, the one who has felt the pain of nationally televised Opening Day defeats, makes another argument.
Georgia doesn't have any stars on offense, but they are deep. Stetson Bennett IV is a solid, experienced, game-manager quarterback who has shown he can get the best out of a talented team.
He's played in bigger games than an opener against Oregon, and he won't get rattled by a Noah Sewell sack or a Christian Gonzalez interception.
I think Oregon will be ready to play and will be competitive with Georgia for a half.
The Bulldogs assert their dominance in the second half but give up a garbage-time touchdown to the Ducks. That makes the final score more respectable for Oregon and gives them a little momentum to take into Week 2.
Prediction: Georgia 38, Oregon 20
Steve's Take
I
think Georgia's historically good defense from 2021 will be just really good rather than Chicago Bears 1985-86 good. But it will be a struggle for Oregon to surpass 21 points.
That begs the question: Is Oregon's defense good enough to win a low-scoring, defensive struggle?
As Kirby Smart recently noted, "The Ducks have dudes." Some of whom, Smart maintains, would be starting for the Bulldogs.
Pac-12 fans know who these dudes are: Noah Sewell, Justin Flowe, Brandon Dorlus, Popo Aumuvae, Christian Gonzales. A strong 2022 recruiting class helps with UO's depth issues as well.
The key will be whether Oregon can slow down Georgia's running game and make their offense more dependent on their passing attack.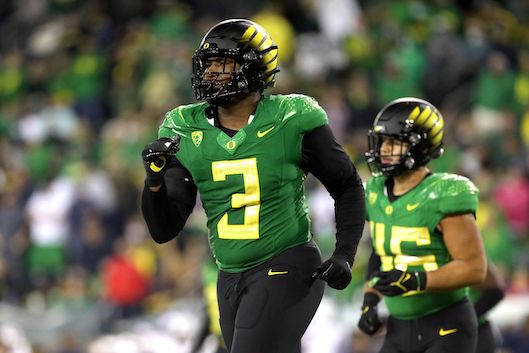 Led by QB Stetson Bennett, it features WR Ladd McConkey, TE Brock Bowers, and WR Coach Bryan McClendon, an Oregon assistant last year, who served as the Ducks' interim head coach for the bowl game.
Noah Sewell rushed the passer 98 times last season and was credited with a hurry or a sack on one-third of those rushes.
In addition, Dorlus, D.J. Johnson, and Bradyn Swinton showed last year in the Ohio State upset win that they can effectively rush the passer even when the opponent has a good O-line.
I think Bennett will find Bowers and his outstanding running mates at tight end in key spots and hit some big plays late to lift Georgia to a two-score win after a close, competitive and physical contest.
Bo Nix will throw a couple of TD passes to give the Bulldogs a scare early on, but he will also make a couple of critical mistakes late to seal Oregon's fate.
Prediction: Georgia 34, Oregon 21.
---
—More from Steve Ritchie—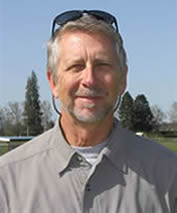 Latest posts by Steve Ritchie
(see all)