Posted on August 7, 2022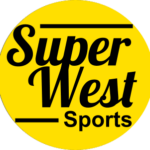 By SuperWest Sports Staff
W
ith the 2022 Preseason AP Football Poll release just days away, on August 15th, we decided to look at the variances of final appearances to preseason appearances for programs in the West since 2000.
Not surprisingly, USC and Oregon have the most preseason appearances with 20 and 17, respectively. They are tied with 14 final poll appearances each.
In terms of their variances, the Trojans are -6 in making good on their August prognostications. The Ducks have been better, but are still underwater still negative at -3.
Three other teams are upside-down with respect to preseason and final appearances: Washington (-4), UCLA (-3), and Stanford (-1) also have a negative final-to-preseason ratio.
By contrast, BYU (+5), Boise State (+4), and Utah (+4) have finished in the Top 25 more than they were voted to in the preseason.
The same is true for most of the other programs.
Here's a table showing all 22 teams that have appeared in either the preseason or final AP Football poll in the last 22 seasons.
Variance of Final to Preseson AP Football Poll Appearances since 2000
| Preseason | Final | Program | Variance +/- |
| --- | --- | --- | --- |
| 2 | 7 | BYU | +5 |
| 9 | 13 | Boise State | +4 |
| 5 | 9 | Utah | +4 |
| 0 | 3 | Utah State | +3 |
| 3 | 5 | Oregon State | +2 |
| 0 | 2 | San Diego State | +2 |
| 0 | 2 | San Jose State | +2 |
| 0 | 1 | Air Force | +1 |
| 2 | 3 | Colorado | +1 |
| 1 | 2 | Fresno State | +1 |
| 0 | 1 | Nevada | +1 |
| 3 | 4 | WSU | +1 |
| 1 | 1 | Arizona | Even |
| 1 | 1 | Hawaii | Even |
| 2 | 1 | Colorado State | -1 |
| 9 | 8 | Stanford | -1 |
| 5 | 3 | Cal | -2 |
| 7 | 4 | ASU | -3 |
| 17 | 14 | Oregon | -3 |
| 6 | 3 | UCLA | -3 |
| 10 | 6 | Washington | -4 |
| 20 | 14 | USC | -6 |
---
—More from Staff—