Posted on February 6, 2023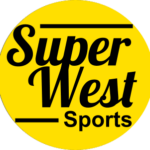 By SuperWest Sports Staff
W
ashinton's Michael Penix Jr. and USC's Caleb Williams broke into the list of the Pac-12's Top 25 Single-Season Passing Yards Leaders last season with fourth- and eighth-best totals.
Washington State's Anthony Gordan and Gardner Minshew hold the top two spots for their exceptional performances in 2019 and 2018, respectively.
Below you'll find the complete list with each player's Rank, Yards, Year, and Program.
Pac-12 Top 25 Single-Season Passing Yards Leaders
| Rank | Player | Yards | Year | Program |
| --- | --- | --- | --- | --- |
| 1 | Anthony Gordon | 5579 | 2019 | Washington State |
| 2 | Gardner Minshew | 4779 | 2018 | Washington State |
| 3 | Jared Goff | 4714 | 2015 | California |
| 4 | Sean Mannion | 4662 | 2013 | Oregon State |
| 5 | Michael Penix Jr. | 4641 | 2022 | Washington |
| 6 | Connor Halliday | 4597 | 2013 | Washington State |
| 7 | Luke Falk | 4561 | 2015 | Washington State |
| 8 | Caleb Williams | 4537 | 2022 | USC |
| 9 | Luke Falk | 4468 | 2016 | Washington State |
| 10 | Cody Pickett | 4458 | 2002 | Washington |
| 11 | Marcus Mariota | 4454 | 2014 | Oregon |
| 12 | Nick Foles | 4334 | 2011 | Arizona |
| 13 | Davis Webb | 4295 | 2016 | California |
| 14 | Sam Darnold | 4143 | 2017 | USC |
| 15 | Derek Anderson | 4058 | 2003 | Oregon State |
| 16 | Brock Osweiler | 4036 | 2011 | Arizona State |
| 17 | Jared Goff | 3973 | 2014 | California |
| 18 | Ryan Leaf | 3968 | 1997 | Washington State |
| 19 | Carson Palmer | 3942 | 2002 | USC |
| 20 | Andrew Walter | 3877 | 2002 | Arizona State |
| 21 | Connor Halliday | 3873 | 2014 | Washington State |
| 22 | Mike Bercovici | 3854 | 2015 | Arizona State |
| 23 | Cody Kessler | 3826 | 2014 | USC |
| 24 | Alex Brink | 3818 | 2007 | Washington State |
| 25 | Matt Leinart | 3815 | 2005 | USC |
---
—More from Staff—