Posted on December 11, 2022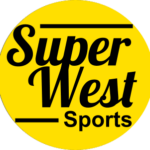 By SuperWest Sports Staff
U
SC's Caleb Williams won the 2022 Heisman Trophy after throwing 37 touchdowns with just four interceptions and rushing for 10 scores.
Williams is the first USC player to win the Heisman Trophy since Reggie Bush won in 2005. The Trojans have now produced more Heisman winners than any other school with eight.
Below you'll find lists of all the SuperWest teams that have won the award, a breakdown by program, and others.
SuperWest Heisman Winners
| Year | Player | School | Position |
| --- | --- | --- | --- |
| 2022 | Caleb Williams | USC | Quarterback |
| 2014 | Marcus Mariota | Oregon | Quarterback |
| 2005 | Reggie Bush | USC | Running Back |
| 2004 | Matt Leinart | USC | Quarterback |
| 2002 | Carson Palmer | USC | Quarterback |
| 1994 | Rashaan Salaam | Colorado | Running Back |
| 1990 | Ty Detmer | BYU | Quarterback |
| 1981 | Marcus Allen | USC | Running Back |
| 1979 | Charles White | USC | Running Back |
| 1970 | Jim Plunkett | Stanford | Quarterback |
| 1968 | O.J. Simpson | USC | Running Back |
| 1967 | Gary Beban | UCLA | Quarterback |
| 1965 | Mike Garrett | USC | Running Back |
| 1962 | Terry Baker | Oregon State | Quarterback |
Breakdown by Program
| Program | Winners | Year(s) |
| --- | --- | --- |
| USC | 8 | 2022, 2005, 04, 02, 81, 79, 68, 65 |
| BYU | 1 | 1990 |
| Colorado | 1 | 1994 |
| Oregon | 1 | 2014 |
| Oregon State | 1 | 1962 |
| Stanford | 1 | 1970 |
| UCLA | 1 | 1967 |
All-Time Non-Winning Top 10 Pac-12 Vote-Getters with Place
| Year | Player | Program | Place | Votes |
| --- | --- | --- | --- | --- |
| 2010 | LaMichael James | Oregon | 3 | 916 |
| 1988 | Rodney Peete | USC | 2 | 912 |
| 1974 | Anthony Davis | USC | 2 | 819 |
| 1990 | Eric Bieniemy | Colorado | 3 | 798 |
| 2005 | Matt Leinart | USC | 3 | 797 |
| 1975 | Chuck Muncie | California | 2 | 730 |
| 1975 | Ricky Bel | USC | 3 | 708 |
| 1998 | Cade McNown | UCLA | 3 | 696 |
| 1996 | Jake Plummer | Arizona State | 3 | 685 |
| 2004 | Alex Smith | Utah | 4 | 636 |
| 2004 | Reggie Bush | USC | 5 | 597 |
| 1988 | Troy Aikman | UCLA | 3 | 582 |
| 1953 | Paul Cameron | UCLA | 3 | 444 |
| 2001 | Joey Harrington | Oregon | 4 | 364 |
| 1991 | Steve Emtman | Washington | 4 | 357 |
| 1977 | Charles White | USC | 4 | 354 |
| 1941 | Frankie Albert | Stanford | 3 | 336 |
| 1966 | Gary Beban | UCLA | 4 | 318 |
| 1951 | Bill McColl | Stanford | 4 | 313 |
| 1989 | Darian Hagan | Colorado | 5 | 292 |
| 1956 | John Brodie | Stanford | 7 | 281 |
| 1960 | Billy Kilmer | UCLA | 5 | 280 |
| 1954 | Paul Larson | California | 5 | 271 |
| 1937 | Byron White | Colorado | 2 | 264 |
| 1952 | Donn Moomaw | UCLA | 4 | 257 |
| 1973 | Woody Green | Arizona State | 8 | 247 |
| 1997 | Ryan Leaf | WSU | 3 | 241 |
| 1953 | Bob Garrett | Stanford | 5 | 231 |
| 1958 | Joe Kapp | California | 5 | 227 |
| 1952 | Paul Cameron | UCLA | 6 | 218 |
| 1954 | Jack Ellena | UCLA | 7 | 193 |
| 2016 | Jake Browning | Washington | 6 | 182 |
| 1954 | George Shaw | Oregon | 8 | 182 |
| 1964 | Craig Morton | California | 7 | 181 |
| 1952 | Jim Sears | USC | 7 | 173 |
| 1973 | Danny White | Arizona State | 9 | 166 |
| 1957 | Lee Grosscup | Utah | 10 | 147 |
| 1948 | Jackie Jensen | California | 4 | 143 |
| 1993 | J.J. Stokes | UCLA | 7 | 131 |
| 2003 | Matt Leinart | USC | 6 | 127 |
| 1973 | Kermit Johnson | UCLA | 10 | 122 |
| 1969 | Jim Plunkett | Stanford | 8 | 120 |
| 2004 | J.J. Arrington | California | 8 | 115 |
| 2022 | Michael J. Penix Jr. | Washington | 8 | 114 |
| 1951 | Hugh McElhenny | Washington | 8 | 103 |
| 1978 | Paul McDonald | USC | 6 | 92 |
| 1940 | Frankie Albert | Stanford | 4 | 90 |
| 1975 | John Sciarra | UCLA | 7 | 86 |
| 2012 | Marquise Lee | USC | 4 | 84 |
| 1948 | Norm Van Brocklin | Oregon | 6 | 83 |
| 2003 | Mike Williams | USC | 8 | 78 |
| 2018 | Gardner Minshew | WSU | 5 | 74 |
| 2002 | Jason Gesser | WSU | 7 | 74 |
| 2013 | Ka'Deem Carey | Arizona | 10 | 70 |
| 1977 | Jerry Robinson | UCLA | 10 | 70 |
| 2004 | Aaron Rodgers | California | 9 | 67 |
| 1938 | Vic Bottari | California | 5 | 67 |
| 2007 | Dennis Dixon | Oregon | 5 | 65 |
| 1982 | Tom Ramsey | UCLA | 7 | 65 |
| 1974 | Steve Bartkowski | California | 10 | 64 |
| 1995 | Keyshawn Johnson | USC | 7 | 59 |
| 2011 | Matt Barkley | USC | 6 | 53 |
| 1946 | Burr Baldwin | UCLA | 7 | 49 |
| 2011 | LaMichael James | Oregon | 10 | 48 |
| 2002 | Chris Brown | Colorado | 8 | 48 |
| 1992 | Drew Bledsoe | WSU | 8 | 48 |
| 1980 | Darrin Nelson | Stanford | 6 | 48 |
| 2006 | Dwayne Jarrett | USC | 9 | 47 |
| 1992 | Glyn Milburn | Stanford | 9 | 47 |
| 1988 | Timm Rosenbach | WSU | 7 | 44 |
| 1979 | Kenny Easley | UCLA | 9 | 44 |
| 2000 | Marques Tuiasosopo | Washington | 8 | 41 |
| 1990 | Greg Lewis | Washington | 7 | 41 |
| 1987 | Gaston Green | UCLA | 8 | 35 |
| 1961 | Joe Romig | Colorado | 6 | 34 |
| 1984 | Rueben Mayes | WSU | 10 | 32 |
| 1976 | Jef Dankworth | UCLA | 10 | 31 |
| 1994 | Napoleon Kaufman | Washington | 9 | 27 |
| 1997 | Cade McNown | UCLA | 8 | 26 |
| 2000 | Ken Simton | Oregon State | 9 | 25 |
| 2014 | Scooby Wright | Arizona | 9 | 21 |
| 2010 | Owen Marcic | Stanford | 10 | 16 |
| 2008 | Ray Maualuga | USC | 9 | 9 |
| 1967 | O.J. Simpson | USC | 2 | 1,722 |
| 2015 | Christian McCaffrey | Stanford | 2 | 1,539 |
| 2011 | Andrew Luck | Stanford | 2 | 1,407 |
| 1976 | Ricky Bell | USC | 2 | 1,346 |
| 2017 | Bryce Love | Stanford | 2 | 1,300 |
| 2009 | Toby Gerhart | Stanford | 2 | 1,276 |
| 1982 | John Elway | Stanford | 2 | 1,231 |
| 2010 | Andrew Luck | Stanford | 2 | 1,079 |
Most First-Place Votes
| Year | Player | School | First-place votes |
| --- | --- | --- | --- |
| 1968 | O.J. Simpson | USC | 855 |
| 2019 | Joe Burrow | LSU | 841 |
| 2006 | Troy Smith | Ohio State | 801 |
| 2014 | Marcus Mariota | Oregon | 788 |
| 1993 | Charlie Ward | Florida State | 740 |
| 2017 | Baker Mayfield | Oklahoma | 732 |
| 2010 | Cam Newton | Auburn | 729 |
| 1998 | Ricky Williams | Texas | 714 |
| 1976 | Tony Dorsett | Pittsburgh | 701 |
| 2021 | Bryce Young | Alabama | 684 |
| 1984 | Doug Flutie | Boston College | 678 |
| 1986 | Vinny Testaverde | Miami | 678 |
| 2013 | Jameis Winston | Florida State | 668 |
| 1991 | Desmond Howard | Michigan | 661 |
---
—More from Staff—