Posted on November 27, 2022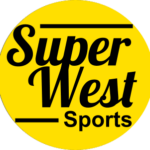 By SuperWest Sports Staff
T
his year's Pac-12 Football Championship Game between USC and Utah will be the 12th since its inception in 2011, following the addition of Colorado and Utah.

It is the first year in which the highest conference-winning percentage has determined the participants, following the elimination of divisions.
The game will once again be played at Allegiant Stadium in Paradise, Nev. From 2014 to 2019, it was played at Levi's Stadium in Santa Clara, Calif. In 2020, it was played in the Los Angeles Coliseum, due to the Covid pandemic.
The first three editions were held at the home stadium of the division winner with the better conference record: Autzen Stadium in 2011, Stanford Stadium in 2012, and Sun Devil Stadium in 2013.
The game is usually held on the first Friday following the end of the regular season, with the winner being awarded the Pac-12 Conference's automatic berth in the Rose Bowl Game.
If the winning team is selected to play in the College Football Playoff (CFP), and/or in seasons where the Rose Bowl hosts a CFP semifinal, another team may be chosen.
Television broadcast rights to the game are shared by Fox Sports in even years and ESPN in most odd years, with the 2019 and 2021 editions on ABC.
Below you'll find a table with winners and runner-ups by year, with location, attendance, and game MVP, followed by a breakdown of appearances and wins, losses,  winning percentage, and title counts by program.
Pac-12 Championship Game Results by Year
| Year | Winner | Pts | Runner-Up | Pts | Location | MVP |
| --- | --- | --- | --- | --- | --- | --- |
| 2021 | No. 14 Utah | 38 | No. 10 Oregon | 10 | Paradise, NV | Devin Lloyd, Utah |
| 2020 | Oregon | 31 | No. 13 USC | 24 | Los Angeles, CA | Kayvon Thibodeaux, Oregon |
| 2019 | No. 13 Oregon | 37 | No. 5 Utah | 15 | Santa Clara, CA | C.J. Verdell, Oregon |
| 2018 | No. 11 Washington | 10 | No. 17 Utah | 3 | Santa Clara, CA | Byron Murphy, Washington |
| 2017 | No. 11 USC | 31 | No. 14 Stanford | 28 | Santa Clara, CA | Sam Darnold, USC |
| 2016 | No. 4 Washington | 41 | No. 9 Colorado | 10 | Santa Clara, CA | Taylor Rapp, Washington |
| 2015 | No. 7 Stanford | 41 | No. 24 USC | 22 | Santa Clara, CA | Christian McCaffrey, Stanford |
| 2014 | No. 3 Oregon | 51 | No. 8 Arizona | 13 | Santa Clara, CA | Marcus Mariota, Oregon |
| 2013 | No. 7 Stanford | 38 | No. 11 ASU | 14 | Tempe, AZ | Tyler Gaffney, Stanford |
| 2012 | No. 8 Stanford | 27 | No. 17 UCLA | 24 | Stanford, CA | Kevin Hogan, Stanford |
| 2011 | No. 8 Oregon | 49 | UCLA | 31 | Eugene, OR | LaMichael James, Oregon |
Pac-12 Championship Game Results by Program
| Games | Program | W | L | Pct. | Titles | Runners-Up |
| --- | --- | --- | --- | --- | --- | --- |
| 5 | Oregon | 4 | 1 | .800 | 2011, 2014, 2019, 2020 | 2021 |
| 4 | Stanford | 3 | 1 | .750 | 2012, 2013, 2015 | 2017 |
| 4 | USC | 1 | 2 | .333 | 2017 | 2015, 2020 |
| 4 | Utah | 1 | 2 | .333 | 2021 | 2018, 2019 |
| 2 | Washington | 2 | 0 | 1.000 | 2016, 2018 | — |
| 2 | UCLA | 0 | 2 | .000 | — | 2011, 2012 |
| 1 | Arizona | 0 | 1 | .000 | — | 2014 |
| 1 | Arizona State | 0 | 1 | .000 | — | 2013 |
| 1 | Colorado | 0 | 1 | .000 | — | 2016 |
---
—More from Staff—