Posted on October 8, 2021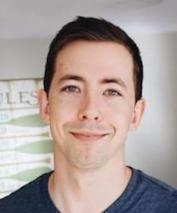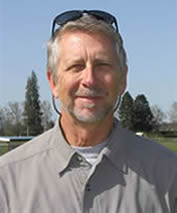 By Steve Ritchie and Eli Ritchie, SuperWest Sports
I
n our previous columns this season, we expressed concern with Oregon's lack of identity on offense, and Head Coach Mario Cristobal's struggles to translate his highly-touted recruiting classes into dominant performances.
Even after the Ohio State win, we were skeptical a banner year was on its way.
Those fears came to fruition last week, as Oregon's mistakes left the door open for Stanford, and it was then flung wide open by the officiating crew in Palo Alto and some clutch play by the Cardinal.

A bye week allows the Ducks to get a little healthier, but it also means Oregon fans and players alike will have to wait to cleanse their palates from a bitter loss.
In the meantime, the obvious question is whether Oregon moves on from QB Anthony Brown, whose performance has been a barometer for the team as a whole, and a lightning rod for upset fans.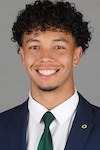 When Brown is efficient, accurate, and decisive, Oregon has shown they can beat quality teams. When Brown struggles, they could lose to almost anyone.
Some fans and analysts are calling for a move to freshman Ty Thompson, a heralded recruit who looked good in limited action against a notably weaker opponent in Stony Brook.
This week, father and son find themselves with opposite opinions on the quarterback question.
1) Are people overreacting with the calls to bench Brown? 
Steve: Yes. There are so many "what ifs" about Oregon's loss.
What if Kayvon Thibadeaux isn't tossed for a questionable targeting call? What if the Stanford targeting call in overtime was upheld? What if Oregon didn't have two false starts that made it difficult for the offense to ice the clock?
If one play went differently and the Ducks won, would we still be talking now about benching Anthony Brown?
Eli: Not an overreaction. This argument cuts both ways. Just as Oregon probably should have beaten Stanford, they very easily could have lost all of their games this season, with the exception of Stony Brook.
Even that game was only 17-7 when Brown exited with an injury. We have enough tape on Brown to know his limitations, and nearly halfway into his sixth year of college football isn't going to be when he solves his inconsistency and accuracy issues.
If Oregon hadn't managed close wins against Fresno State and Ohio State to start the season, the Ducks likely would have already moved on to Thompson even before facing Stanford.
2) Who gives the Ducks the best chance to win now?
Steve: Brown. He's mobile, and throws pretty well when on the run and under duress.
Would Thompson have the same kind of poise under pressure?
Brown has thrown just one interception in four and a half games. Obviously, he has some weaknesses, especially his accuracy on downfield passes, but I think his positives outweigh his negatives.
I guess you could call Brown a "game manager." Doesn't take lots of chances, limits mistakes, throws passes into the flat with accuracy, hits the crossing routes, and keeps defenses honest with his runs.
For better or worse, Oregon is going to have a conservative game plan. Given that, isn't Brown a better man for the job than a freshman who is likely to make more mistakes?
Eli: Probably Brown, but not by much. Against Stanford, Brown's poor start put the Ducks in a bad spot, while his misread on fourth down at the end of the half left points on the board.
Then, on the last play of the game, he couldn't keep the throw in-bounds to give his wide receiver a chance. All that on a clear California day in the in one of the least-intimidating away stadiums I've ever seen.
Those don't sound like issues a game-manager can afford. Do we expect him to fare any better when the opposing teams get better, and the stadiums more unfriendly?
3) If Cristobal makes the change, what happens to the season?
Steve: In 2016, starting quarterback Dakota Prukop went 2-3 in his first five games as a Duck and then was benched for Justin Herbert.
While Herbert, a true freshman, was very good the rest of the season, the team's slump actually got worse and the Ducks went 2-5 with Herbert at the helm.
That includes ugly losses to Stanford and Oregon State. Can Ty Thompson, also a true freshman, do what Herbert couldn't do in 2016? I doubt it.
Eli: Either way, I don't see the Ducks going undefeated the rest of this year. Brown is a sixth-year college football player at this point, and his inconsistency isn't going to iron itself out now.
With the news that CJ Verdell is out for the season, the youth movement is on anyway and the Ducks should lean in.
Thompson's running ability is at least equal to Brown, if not better. The majority of Brown's production this year has come on short slants and check-downs, which are throws Oregon should expect Thompson to make.
Even if the Ducks drop an additional game or two, it's the difference between mediocre seasons with slightly different records.
Herbert used his freshman season as a platform to an excellent career; let Thompson do the same thing now.
Give him the additional benefit of a bye week, and a good matchup at home against a struggling Cal team to build his confidence as well as the team's confidence in him.
4) How would a change at QB affect the team on and off the field?
Steve: Brown took responsibility for his poor play, saying, "Excuse my language, but I played like s**t."
But Cristobal, in his remarks after the game, didn't share that opinion. He said, "(Brown) did a solid job . . . He's always working and competing. I know he would like to have some plays back, but he did do some good things."
Plus, Brown was unexpectedly without his offensive coordinator during the game. Not to mention his starting center was also out. That has to affect any quarterback. A change right now would affect the team in a negative way.
Eli: I admit this is a decent reason to stay the course. Duck players have seemingly rallied around Brown, and Cristobal has pointed again and again to his leadership.
But a good leader should still be able to be a positive influence even if they aren't starting. Also, there are no circumstances in which Brown is back with the team next year.
But we don't know what Thompson can offer here, and we won't know until he gets his opportunity.
---
—More from Steve Ritchie—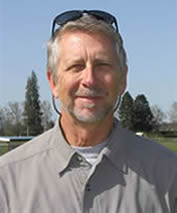 Latest posts by Steve Ritchie
(see all)