Posted on November 14, 2022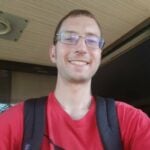 By Nick Bartlett, SuperWest Sports
W
e're handling our CFB Player of the Week selections a little differently this year with the responsibility for making the selections falling squarely on my shoulders.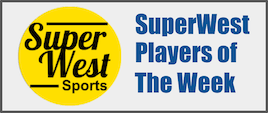 I do my best to be objective each week, basing my picks on comparative performances and stats, but if you think I'm missing something, or maybe some bias has slipped in, feel free to let me know on Twitter.
This week's player picks were clear standouts at their positions.
So without further ado, here are my Week 11 picks for SuperWest Players of the Week for Offense, Defense, and Special Teams as well as Offensive and Defensive Freshmen.
Offensive Player of the Week:  Michael Penix Jr., QB, Washington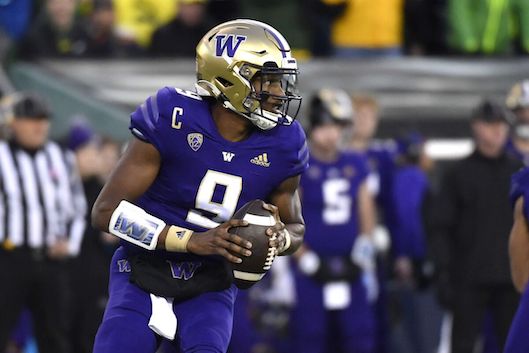 Michael Penix Jr.'s performance in Eugene was heroic.
Penix threw for 408 yards, two touchdowns, and ran for 20 on the ground in Washington's upset victory over Oregon.
Defensive Player of the Week: Jonah Tavai, DL, San Diego State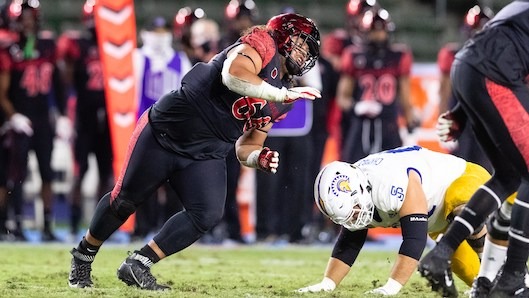 Jonah Tavai had a superb day in San Diego State's surprise win over San Jose State.
Tavai finished with three tackles and three sacks, pacing the way for the Aztecs.
Special Teams Player of the Week: Peyton Henry, PK, Washington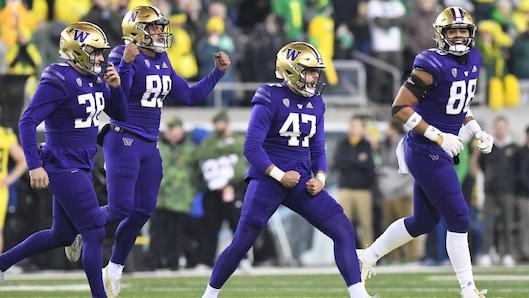 Peyton Henry's dat dude.
Henry went 3-3 kicking on the day, including the game-winning 43-yard field goal with 51 seconds left to go.
Offensive Freshman of the Week:  Ja'Lynn Polk, WR, Washington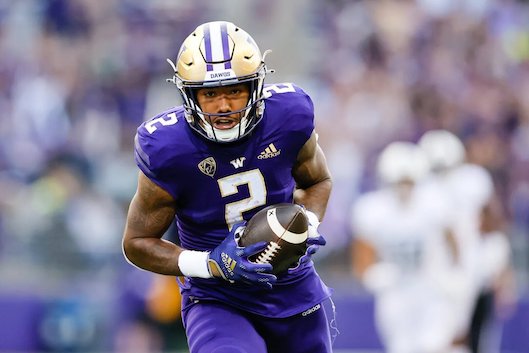 Ja'Lynn Polk provided a nice triple threat at wideout for the Huskies this week.
Polk finished with three catches, 95 yards, and one touchdown in that thing UW did.
Defensive Freshman of the Week: Simote Pepa, DT, Utah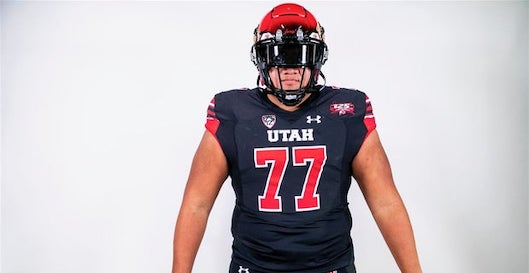 Simote Pepa could've easily been the Defensive Player and Freshman Defensive player of the week, but love's meant to be shared.
Pepa finished with six tackles, three for loss, and two sacks in the Utes destruction of Stanford.
Honorable Mention
Offensive: Jayden de Laura, QB, Arizona
Defensive: Brennan Jackson, Edge, Washington State
Special Teams: Jordan Byrd, R, San Diego State
Freshman Offensive: Taylen Green, QB, Boise State
Freshman Defensive: Jacob Manu, LB, Arizona
---
—More from Nick Bartlett—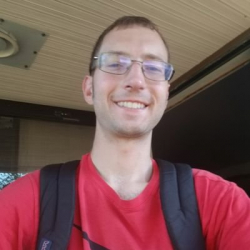 Latest posts by Nick Bartlett
(see all)