Posted on August 25, 2023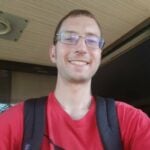 By Nick Bartlett, SuperWest Sports
W
ise is the bettor who consults
Nick's No-Nonsense Betting Tips
 before logging on to his sportsbook.
I may not be perfect, but if you've followed my advice in the past, you're money ahead.
Invest your profits well, my friend!
Each week in this space, I'll give you my picks for college football games involving teams in the SuperWest.
For those who don't know, that includes the soon-to-be-defunct Pac-12, the hungry Mountain West, and the newly-minted Power 5 Cougars of BYU.
On rare occasions, when I blow a pick (or two), I'll evaluate my mistakes the following week, analyzing where I may have gone wrong.
Of course, I fully expect to be basking in the glory of my success—and you should, too.
As always, my selections come with incredibly accurate game scores and just enough commentary to keep me from running out of Cheetos.
(Damn, I seem to have gotten some on my keyboard. Oh well, I dig orange.)
And with that off-topic blathering, I'm about to miss my deadline, so let's get on with the picks!
San Diego State vs. Ohio
Saturday, August 26th
4:00 p.m. PT, FS1
O
hio
who
,  you say? Well, this one should actually be a good game.
All my normal bull-spit aside, it will be interesting to see how San Diego State fares in its opener against another pretty decent opponent.
Ohio is a legit program coming off a 10-win season. The trick here is how well Bobcat quarterback Kurtis Rourke performs coming back from his ACL.
Alright, enough logic.
The Aztecs got creamed by Arizona in the opening of Snapdragon Stadium last year, and I don't like sequels.
(OK, Godfather II wasn't bad, but it was way before my time…)
SDSU by three.
Final Score: San Diego State 23, Ohio 20
Hawai'i at Vanderbilt
Saturday, August 26th
4:30 p.m. PT, SEC Network
A
pparently, I'm making picks for Hawai'i this year and I don't know why.
Oh wait, they're in the Mountain West, which is one of the conferences we cover.
What I meant to say is I don't know why they played so poorly last year—mostly because they played a lot of late games and didn't win enough to keep me from falling asleep.
Seriously, while the Rainbow Warriors went 3-10 in 2022 under new coach Timmy Chang, he should have them playing better in his second season.
Unfortunately, that improvement won't be readily apparent on Saturday, even against a Vandy team ranked 69th by Athlon.
The Commodores win while singing their 1974 hit single, "Boogie Nights." (Shakes head…Did I really just write that?)
Final Score: Vanderbilt 34, Hawai'i 17
San Jose State vs. USC
Saturday, August 26th
5:00 p.m. PT, Pac-12
S
an Jose State went 7-5 last year.
Sweet.
Looking deeper, one particular problem kept them from being better: They were 1-4 on the road.
The Spartans can take that head-on and be fearless all they want heading into the L.A. Coliseum, but that won't mean spit.
SJSU is gonna lose.
By all accounts, Caleb Williams is kinda good, and he seems to understand that there's a National Championship on the line…
So, no. The Trojans aren't losing a Week 0 matchup to San Jose State. Period. Exclamation mark. Second period.
But if by some wild freak of circumstance, the Spartans do win, they should get an invite to the Big Ten.
Trojans in an avalanche.
Final Score: USC 42, San Jose State 14
---
—More from Nick Bartlett—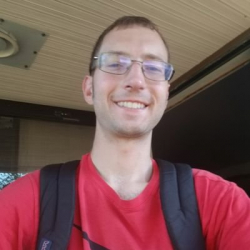 Latest posts by Nick Bartlett
(see all)