Posted on December 24, 2022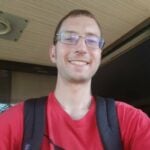 By Nick Bartlett, SuperWest Sports
L
ike I said last week, bowl games can be tricky, so I'm not too disappointed with my 2-2 mark, which gives me a 99-28 record on the season.
I might have underestimated Fresno State a bit, or perhaps I overestimated Washington State, being my alma mater and all. But BYU has been tough to predict all season.
The three SuperWest matchups this week—involving San Diego State of the Mountain West and Oregon and Washington of the Pac-12—are tough calls as well.
But making excuses before the fact is unseemly, and I'm feeling really good about my picks. So let's get to them.
As always, my selections come with incredibly accurate game scores and just enough commentary to keep me from drinking too much coffee at my favorite java shop here in the beautiful Shoreline district of Seattle.

Middle Tennessee vs. San Diego State
Saturday, December 24
5:00 PM PT
T
his is one of those rare bowl games that has none-to-few opt outs in the minor league bowl era. So it should actually be an exciting matchup, given its two winning teams in the postseason. Neato.
San Diego State will need to rely on its defense—ranked 21st nationally—as they have all year. They'll also need to hope that quarterback Jalen Mayden can move the ball downfield and limit mistakes, at the minimum.
Middle Tennessee is middle-of-the-sidewalk on everything. But one thing could bode in the Blue Raiders' favor: They have a proven quarterback-wideout connection in Chase Cunningham and Jaylin Lane. Frank Peasant is also a dual threat out of the backfield.
Any points could probably beat SDSU.
MT by three.
Final Score: Middle Tennessee 24, San Diego State 21

No. 15 Oregon vs. North Carolina
Wednesday, December 28
5:00 PM PT
[ads_hr hr_style="hr-fade"] It feels like Oregon's played a game since their debacle against Oregon State, but they haven't. It also feels like the Ducks were humiliated on a national level by their rival.
Any team that faces UO in this situation is entering the Puff Adder pit.
Combine that with the return of Bo Nix and Oregon, and the Ducks real dangerous around the holidays.
However, it should be noted that the Ducks have key opt-outs, including offensive coordinator Kenny Dillingham, linebacker Justin Flowe, and cornerback Christian Gonzalez.
North Carolina enters this game on a three-game losing streak. The Tar Heels were ranked No. 13 in the country about a month ago before completely falling off the tilt-a-whirl.
They're just looking to find something. The Ducks aren't a team to be finding things against.
UO by 14.
Final Score: Oregon 42, North Carolina 28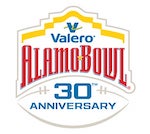 No. 20 Texas vs. No. 12 Washington
Thursday, December 29
6:00 PM PT
[ads_hr hr_style="hr-fade"] This one should prove fun.
Washington enters this matchup on a six-game winning streak, with one of the fuegoist quarterbacks in the country. Michael Penix Jr. can make every throw on the field, which places immense pressure on Texas's secondary.
Combine that with the Huskies' talented receiving corps and it makes sense why UW boasts the fifth-ranked scoring offense in the nation, putting up a 40-points per game.
Texas has gotta figure out how to stop Washington. If they can hold the Huskies to a reasonable amount of points, they have a top-flight offense in their own right.
But it could prove hard to keep pace, considering that running back Bijan Robinson opted out of the contest. Robinson rushed for over 1,500 yards and 18 touchdowns this season.
Without him, it could be a lanky task for the Longhorns.
Dawgs by Seven.
Final Score: Washington 38, Texas 31
---
—More from Nick Bartlett—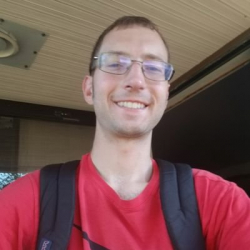 Latest posts by Nick Bartlett
(see all)