Posted on April 22, 2023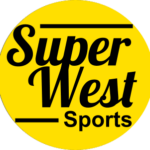 By SuperWest Sports Staff

Josh Neighbors of Locked On Big 12 shares his thoughts on comments from Dennis Dodd on the Cover 3 Podcast.
He discusses Arizona and Colorado as the clear front runners to be Big 12 additions.
Neighbors then shares what he is thinking when it comes to the Pac-12's approach to their TV contract.

He also talks about Plan B for Brett Yormark and why the Big 12 should be more selective for their expansion when it comes to who they add.
How Selective Should The Big 12 Be With Expansion Schools Moving Forward?
Want more daily content on the Big 12 conference?
Follow & Subscribe to the Podcast on these platforms…
Follow & Subscribe to the Podcast on these platforms…
🎧 Apple Podcast: https://apple.co/3I5wnGH
🎧 Spotify: https://spoti.fi/3hXQRq6
🎧 Audacy: https://www.audacy.com/podcasts/locke…
🎧 Stitcher: https://www.stitcher.com/show/locked-…
Follow on Twitter: https://twitter.com/JoshNeighbors_
Follow the show on Twitter: https://twitter.com/LOBig12
---
—More from Staff—