Posted on November 3, 2020


  By Dane Miller, SuperWest Sports
T
he December Pac-12 men's basketball schedule is out and the Conference pairings for the rest of the season have been set. Over the next few weeks, we'll be previewing the 2020 season for all 12 teams, beginning with the California Golden Bears.
2020 Recruiting Class: 8th in Pac-12 (80th Nationally)
Monty Bowser, 4-star small forward
Jalen Celestine, 3-star shooting guard
Transfers
Ryan Betley, shooting guard (Penn graduate transfer)
Makale Foreman, shooting guard (Stony Brook graduate transfer)
Jarred Hyder, combo guard (Fresno State traditional transfer)
Key Returners
Matt Bradley
Grant Anticevich
Andre Kelly
Key Departures
Paris Austin
Kareem South
Big Picture: Recruiting, Steady Improvement Keys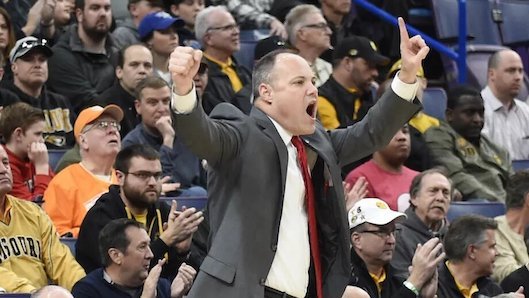 The Bears are coming off their third-straight losing season, but first-year head coach Mark Fox posted the most victories the program's had since 2016-17.
And before the coronavirus forced the cancellation of the Pac-12 Tournament, California took down Stanford for the second-straight game, likely eliminating the Tree from the bubble.

Still, the 7-11 record during the conference regular season, with just a single win away from Haas Pavilion, must be improved in Fox's second year.
Matt Bradley returns to give the Bears an All-Conference scoring threat capable of willing the team to victories away from Berkeley, and incoming freshman Monty Bowser likely pulls his own weight and winds up starting.
But the loss of Paris Austin and Kareem South will no doubt hurt. Fortunately, Cal has a decent inside presence with Andre Kelly, and Grant Anticevich can stretch the floor with consistent mid-range shooting.

Penn graduate transfer Ryan Betley, a three-point specialist, Stony Brook graduate transfer Makale Foreman, another three-point specialist, and Jarred Hyder, a combo guard transfer who scored in double figures in nine games last season at Fresno State, should add seasoned stability to the backcourt as well.
The long-game, though, is recruiting.
Fox has already received a commitment from 2021 Shooting Guard Marsalis Roberson, a four-star and Top 100 prospect out of Oakland. Continuing to expand the Bears' presence in the Bay Area is vital to Fox's success, and Roberson could be the start of a larger trend.
Reasonable Expectations: .500 Season, Upset Road Victory
Without a set-in-stone nonconference schedule, it's unclear what to expect from California before Pac-12 play begins. But it's fair to set the bar at a .500 season, or at least an improvement on last year's 14-18 record.


Within conference play, victories over Oregon State and Utah in Berkeley are reasonable expectations, though maintaining the winning streak over Stanford is likely too much to ask considering the Cardinal's firepower.
At least one upset victory on the road isn't an unreasonable expectation, and a big win would do wonders for recruiting. At home, a repeat of the 6-3 mark against Pac-12 opponents is fair, but that may be harder than anticipated with the Conference projected to be stronger this year.
Achievable Goal: Upset Ranked Team at Home
On the court, a win in Berkeley against a ranked conference opponent is a realistic goal. Last year, Cal took down No. 21 Colorado by 14 and a similar head-turning result could happen in 2020-21. To get it done, California's stars have to remain consistent.

Bradley is the engine that will take the Bears where they want to go, and any struggles from the guard will likely be too much to overcome.
Foreman and Betley are arguably the wildcards to the team's success this season and strong performances from either could tip the balance of close games.
Off the court, making the Top 6 list of a 2021 or 2022 five-star recruit on the West Coast is within reason. It's important for Fox to continue his recruiting momentum, and poking up in the list of talented recruits is a tell-tale sign of progress.

As for actually landing a big name, that will probably have to wait a few more seasons. But convincing a four-star prospect from the East Coast to join the 2021 squad is an achievable goal that Fox and his staff can strive for.
In many ways, progress off the court is more of a priority than reaching .500 in 2020-21. But they're interlinked, and normally you can't have one without the other.
Best Case: Strong Season Transforms Recruiting
Fox blows the doors off the team bus by landing a five-star 2021 or 2022 recruit, and the Bears eclipse .500 in Pac-12 play. The team wins their first game of the Conference tournament for the second-straight year, and Bradley returns for his senior season to lead the revitalized program.

Bowser and Celestine exceed expectations, forcing their way into the starting line up from Day One, while Anticevich knocks down his outside shots with consistency and Kelly stays out of foul-trouble.
Fox continues his upper hand over Stanford, splitting the series with Jarod Haase and moving to 3-2 against the Tree.
Slowly but surely, the momentum in Berkeley continues to rise.
Have a question for Dane? Ask it here.
---
—More from Dane Miller—

Latest posts by Dane Miller
(see all)