Posted on October 13, 2021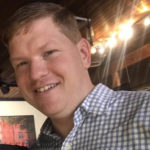 By Mark Schmor, SuperWest Sports
A
labama is Mortal!
I've gone on record multiple times in this space with my belief that the 2021 college football season would be one of chaos. I've also gone on record multiple times with my belief that Alabama seemed to be immune from that chaos.
So of course Texas A&M and their inept offense took the field in College Station and beat Alabama in a 41-38 track meet.

How crazy was this game?
I'll let me buddy Jake describe it. I'm on a text thread with six other rabid college football fans and this was the text Jake sen the morning after while trying to put to words what we all had just witnessed:
"Zach Calzada, a backup QB who took over when the starter broke his leg, hadn't thrown for over 200 yards in three of the four games he's played in. The one time he did was against New Mexico, who is 2-4 on the season. Last night he threw for 285 yards and three TDs against #1 Alabama.
Alabama had held A&M without a first down for the entire second half until mid-way through the fourth quarter. A&M had 24 total yards of offense in the second half at that point. Bama scores the go-ahead TD to go up 38-31 and it looks like it's over.
Calzada then leads them on two scoring drives to tie and win the game. Absolutely improbable."
I have nothing to add to Jake's description. College football is the best.
Here's how I see the Top 25 through six weeks:
No. 1 — Georgia (6-0)

While everyone else was getting crazy with their Saturday, Georgia simply dominated No. 18 Auburn 34-10.
Alabama surprised us by appearing mortal. Georgia still looks pretty much unbeatable.
No. 2 — Iowa (6-0)

When 4th-ranked Penn State took a 17-3 lead over Iowa in the first half, the game appeared to be over. Iowa is that kind of team that looks unbeatable with a 17-3 lead but completely hopeless facing a 17-3 deficit.
Or so I thought.
Then the Hawkeyes simply did what they always do. They picked off four passes, put together a few methodical drives, and came up with a couple huge fourth down stops, pulling out a 23-20 win.
With six games remaining against Big Ten West opponents, Iowa doesn't have another ranked opponent on their schedule.
No. 3 — Oklahoma (6-0)

The last time Texas won this game, it was a 48-45 thriller. The last time Oklahoma won this game, it was a 53-45 thriller.
So nobody should be surprised that this year's game was a 55-48 thriller which was decided when the Sooners' ran a direct snap misdirection to running back Kennedy Brooks who took it 33 yards for a touchdown in the final ten seconds.
What should be surprising is that Oklahoma was able to rally from a 38-20 halftime deficit behind freshman quarterback Caleb Williams.
Williams subbed in for a struggling Spencer Rattler early in the second quarter and immediately dropped a 66-yard touchdown run. Later in the half he replaced Rattler for good.
It should be noted that Spencer Rattler was the preseason Heisman favorite and had been referenced as a potential top pick in next spring's NFL draft.
Now he might be holding a clipboard for the rest of the season. Oklahoma may have a quarterback controversy on their hands, but if that's the cost of a win over Texas, I think they'll be happy to pay it.
No. 4 — Cincinnati (5-0)

If you thought Cincinnati was due for a letdown after their big win over Notre Dame, then you must not be familiar with Temple's football team.
Cincinnati beat Temple 52-3. In other words, Cincinnati did to Temple exactly what one would expect a CFP contender to do to Temple.
No. 5 — Michigan (6-0)

Michigan pulled out a 32-29 win over Nebraska, thanks to a late strip of Nebraska quarterback Adrian Martinez that seemed to come well after his forward progress was stopped.
You've got to feel for Cornhuskers' fans. Nebraska has gone toe-to-toe with Oklahoma, Michigan State, and Michigan in their last three games, and has three brutal losses to show for it.
No. 6 — Michigan State (6-0)

Michigan State had an uncharacteristically sloppy game against Rutgers, but they broke open their 31-13 win with Kenneth Walker's 94-yard touchdown run midway through the third quarter.
Walker ran for 232 yards on the ground, receiver Jalen Nailor had 221 receiving yards, and quarterback Payton Thorne threw for 340 yards. I'm continuing to take the Spartans seriously as Big Ten contenders until proven otherwise.
No. 7 — Kentucky (6-0)

While visiting the Grand Canyon with my wife last week, I overheard a conversation on a shuttle bus between Tennessee fans, Louisville fans, and Indiana fans. They were bonding over their shared dislike for Kentucky's basketball team.
After claiming a historic win over Florida last week, Kentucky's football team followed that up with a convincing 42-21 win over LSU. The list of fan bases with animosity toward Kentucky is growing by the week.
No. 8 — Oklahoma State (5-0)

Oklahoma State had the week off and I'm guessing their attention was fixed on the Red River Showdown.
The Cowboys draw Texas this week ,and while their defense should do a better job of slowing down the Longhorns than Oklahoma's did, I have a hard time imagining their offense being able to keep pace with anything like we saw last weekend.
No. 9 — Wake Forest (6-0)

A week after claiming a thrilling win over Louisville, Wake Forest needed more late game heroics to pull out a 40-37 overtime win over Syracuse.
With a couple close wins over mediocre teams, I'm guessing there are some who wonder why I have Wake Forest in my top 10 ahead of behemoths like Alabama and Ohio State.
To those people, I would simply ask how they would feel if this was another ACC school that started the year 6-0 with several convincing wins and a couple close calls?
If this were a preseason media darling like North Carolina or or a more established program like Virginia Tech, I have no doubt those schools would be viewed with this level of respect. If it were Florida State or Miami, they'd probably be even higher.
No. 10 — Ohio State (5-1)

For the last couple weeks I've kept Ohio State behind Oregon under the belief that Oregon's head-to-head win should serve as a tiebreaker of sorts as long as their records are similar.
While I still believe that, I also believe Ohio State has looked much better since that game than has Oregon.
Their most recent win was a 66-17 drubbing of Maryland, in which freshman quarterback C.J. Stroud threw five touchdown passes for the second-straight week.
No. 11 — Penn State (5-1)

Penn State is in the Big Ten East which means their 23-20 loss doesn't completely torpedo their championship hopes.
They still have games remaining with Ohio State, Michigan, and Michigan State, so there are plenty of opportunities for marquee wins.
The bigger concern for Penn State is the status of quarterback Sean Clifford. He was knocked out of the Iowa game with an injury, and the Nittany Lions' offense completely imploded in his absence.
No. 12 — Alabama (5-1)

A lot has been made of the fact that Alabama's loss to Texas A&M was their first loss to an unranked opponent since a 2007 loss to Louisiana-Monroe in Nick Saban's first season.
A lot has also been made of the fact that this was the first time the No. 1 ranked team in the country has lost to an unranked opponent since 2008, when USC went into Corvallis and lost to Jacquizz Rodgers and Oregon State.
This loss wasn't as bad as that loss to UL-Monroe, but I would also argue it wasn't anywhere near as respectable as that loss to Oregon State.
Consider that Alabama lost to an unranked team that is currently tied for last in their division—even after claiming said win over Alabama.
Consider that Alabama lost to a team whose best win had been a 10-7 victory over 1-4 Colorado.
There's no way around it. That was a bad loss for Alabama. And yet I still expect the Tide to win their next six games and roll into the SEC Championship against Georgia with a playoff berth in their sites.
No. 13 — Notre Dame (5-1)

We're still not sure who Notre Dame's quarterback is. Two weeks ago, freshman Drew Pyne got the majority of snaps against Cincinnati.
Against Virginia Tech, it was freshman Tyler Buchner who got the majority of snaps. But when Buchner went down with an injury, it was senior Jack Coan who helped the Irish pull out the 32-29 win.
Fortunately for the Irish, they'll have a bye week to try to figure things out before a meeting with USC who has been making every opposing quarterback look like Matt Leinart.
No. 14 — BYU (5-1)

BYU earned a top 10 ranking by not beating themselves. Then they committed four turnovers and lost 26-17 to Boise State.
While the Cougars may have some slip playoff hopes still alive, that scenario would surely require them to go to Waco this week and beat 5-1 Baylor.
No. 15 — Arizona State (5-1)

Arizona State gave up 356 passing yards to Stanford quarterback Tanner McKee, but the Sun Devils also picked off McKee three times, including a pick-six late in the third quarter that essentially clinched the 28-10 victory.
ASU quarterback Jayden Daniels threw for about half as many yards as McKee, but he didn't throw any picks, and he also broke off a 51-yard touchdown run to the start the scoring.
In the last two weeks, Arizona State has posted impressive wins over UCLA and Stanford. In that same span of time, Oregon has lost to Stanford and had a bye.
That's the primary reason I have Arizona State over Oregon in these rankings. Right now, Arizona State looks like the best team in the Pac-12.
No. 16 — Oregon (4-1)

Oregon had a bye, but with Stanford taking a second conference loss, the Ducks are back in position to control their own destiny in the Pac-12 North.
To win the division, the Ducks will have to do so without star running back CJ Verdell and excellent defensive back Bennett Williams, who were both announced to have suffered season ending injuries.
No. 17 — Coastal Carolina (6-0)

Coastal Carolina jumped out to a 38-7 lead on Arkansas State thanks to Grasyon MCall and Isaiah Likely, the best quarterback-receiver tandem most people haven't heard of.
The two hooked up for four touchdowns, including a 99-yarder to start the game, and a 64-yarder to put the game on ice midway through the third quarter.
Apparently, Arkansas State didn't get the message that the game was on ice because they put together a couple drives and made it a 38-20 game early in the fourth quarter.
That was no problem for the Chanticleers. They just gave it to backup running back Reese White for a 64-yard touchdown and then gave it to third-string running back Bryce Carpenter for a 67-yard touchdown to secure a 52-20 victory.
No. 18 — Ole Miss (4-1)

Because Texas A&M over Alabama was the best SEC game of the day, and because the Red River Showdown was the most compelling game in the early window, most people probably weren't following Ole Miss vs Arkansas very closely.
That's too bad because things got wild. Ole Miss ended up with a 52-51 victory after Arkansas scored on the final play of regulation and then failed to convert a two-point conversion.
No. 19 — Arkansas (4-2)

Last week I had Ole Miss and Arkansas tied in these rankings, and I'm keeping them next to one another because they appear to be as evenly matched as possible.
Arkansas' pair of wins vs Texas and Texas A&M continue to look strong as well.
No. 20 — Texas A&M (4-2)

Because Texas A&M has that head-to-head loss over Arkansas, I couldn't justify putting them over the Razorbacks when the two have identical records. I also have no idea what to expect of Texas A&M going forward.
I could see the Aggies beating Auburn and Ole Miss and finishing 10-2, and I could also see them losing to Missouri this week, or South Carolina next week.
Everything is on the table at this point.
No. 21 — San Diego St (5-0), SMU (6-0), UTSA (6-0) (TIE)

San Diego State remained undefeated with a 31-7 victory over New Mexico. SMU remained undefeated with a 31-24 victory over Navy. UTSA remained undefeated with a 52-46 victory over Western Kentucky.

I'm putting all of these teams just behind Texas A&M because I could see any of them beating Texas A&M on the right day, but I couldn't see any of them beating Alabama like Texas A&M just did.

I'm putting all of these teams ahead of Texas because I could absolutely see any of these teams jumping out to an 18-point halftime lead on Oklahoma only to lose on a defensive breakdown on the last play of the game.
No. 22 — Texas (4-2)

Texas scored a 75-yard touchdown to start their game vs Oklahoma and jumped out to a 28-7 lead. That's the version of Texas that is capable of winning the Big 12.
Texas also was outscored 35-10 in the second half to lose a rivalry game that has been a source of much humiliation over the past 20 years. That's the version of Texas that I still don't trust completely.
No. 23 — Baylor (5-1)

Baylor posted an emphatic 45-20 win over West Virginia, which has me still eyeing them as a potential contender in the Big 12.
They already have a loss to Oklahoma State, so earning a trip to the Big 12 game would likely require wins over Texas and Oklahoma.
No. 24 — North Carolina State (4-1) and Boston College (4-1) (TIE)

Maybe it's not fair to North Carolina State to have them tied with Boston College in these rankings. After all, NC State barely beat Clemson and Boston College barely lost to Clemson.
But both teams are 4-1, both teams just had a bye, and they play each other this week in a game which should have significant implications in the ACC Atlantic.
No. 25 — Florida (4-2)

Did any team's stock fall more than Florida's this week? It wasn't because of anything Florida did on the field. The Gators beat Vanderbilt 42-0, which is fine. We'd already seen Georgia beat Vanderbilt 62-0.
The big blow to Florida was Texas A&M's win over Alabama. To this point, Florida's primary claim to fame is that they were the only team to really give Alabama a competitive game.
Now that another SEC team (an unranked SEC team at that) has beaten Alabama, it doesn't make sense to give Florida any style points for a close loss.
This column also appears at MarksMoments.com and is syndicated with permission. Follow Mark on Twitter @MarkSchmor.
---
—More from Mark Schmor—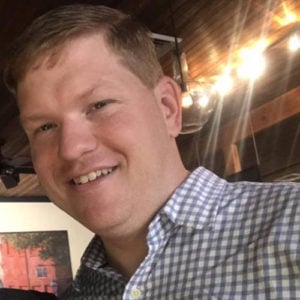 Latest posts by Mark Schmor
(see all)