Posted on September 22, 2021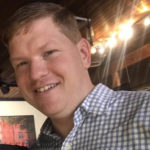 By Mark Schmor, SuperWest Sports
W
hen I put forth my preseason rankings just a few weeks ago, I spent a considerable amount of time explaining how thoroughly Alabama, Clemson, Ohio State, and Oklahoma had separated themselves from the rest of the college football world.
Fast forward to this past weekend and that dominance is nowhere to be found. Just this past Saturday we had:
Alabama needing to thwart a two-point conversion attempt to secure their conference opener
Clemson being held to 14 points by one of the worst teams in the ACC
Ohio State clinging to a one score lead late in the fourth quarter against an 0-2 team from the AAC
Oklahoma surviving a scare against a lower tier Big Ten team they were favored to beat by three touchdowns

It's still early and I may be eating my words when these four all secure their annual trips to the College Football Playoff, but I think we may be looking at the most wide-open college football season since 2007.
2007 is the poster child for the craziness of college football.
USC was the preseason number one team that year and lost its top ranking when it was upset by a Stanford team that was a 41-point underdog. LSU won the national championship that year despite losing not one, but two games in triple overtime.

In addition to those teams, there were eight others that were ranked either first or second in the nation that season: Cal, Ohio State, South Florida, Boston College, Oregon, Kansas, Missouri, and West Virginia.
That list is not including Georgia, which managed to finish the season No. 2 because somebody had to.
Read that list again and imagine a season in which all of those programs spend a portion of the season nursing realistic national title hopes. That seems almost impossible to fathom now, yet that was only fourteen years ago.
Do I really think 2021 will reach that level of craziness? Probably not, but here's hoping!
Tier 1
1 — Alabama

The biggest news from Alabama's 31-29 win over 11th-ranked Florida is that Alabama might be vulnerable. Florida rallied from a 21-3 deficit and had a chance to tie the game when their two-point conversion attempt failed in the final minutes.
The biggest statistic in Florida's favor came on the ground, where the Gators averaged more than 6 yards per carry.
Are there any other teams on Alabama's schedule capable of matching Florida's combination of speed and physicality in the running game? That remains to be seen.
2 — Georgia

Georgia dispatched South Carolina 40-13. After being knocked out of last week's game with an injury, JT Daniels returned to the lineup and threw for 303 yards and three touchdowns.
I'm guessing Georgia fans were watching Alabama vs Florida intently as those are the two teams that Georgia will ultimately be measured against this season.
3 — Penn State

I moved Penn State into the top tier because they pulled out a gutsy win over a ranked Auburn team a couple weeks after pulling out a gutsy win over a ranked Wisconsin team.
It's crazy to watch this Penn State team and remember they started last year's wonky COVID season 0-5. It's clear that the adversity of last season didn't torpedo this group's confidence, but may have actually given them an increased measure of resilience.
They'll likely need to channel that resilience on several more occasions to make it through this season as the Nittany Lions have one of the most brutal schedules in the country.
Their upcoming home game against Villanova should be a gimme but road trips to Iowa and Ohio State await in October.
4 — Oregon

Oregon didn't play especially well and still rolled to a 48-7 win over Stony Brook. Some hangover from the Ohio State win was to be expected so this was the perfect opponent for the Ducks.
Oregon is the lone remaining undefeated team in the Pac-12, and they will ease into conference play by hosting an 0-3 Arizona team this week.
Tier 2
5 — Iowa

After consecutive wins over ranked teams to start the season, Iowa enjoyed a fairly routine 30-7 win over Kent State. This week they will host Colorado State in what should be another fairly routine win before returning to conference play in October.
6 — BYU

BYU has started their season with three consecutive wins over Pac-12 opponents: Arizona, Utah, and Arizona State. Utah and Arizona State both came into those matchups ranked in the top 25 and BYU held them both to 17 points.
I count half a dozen games left on the Cougars schedule that I could see them losing, but I don't see any games that I definitely expect them to lose. It could be a lot of fun to see this season unfold in Provo.
7 — Michigan State

After Miami got trucked by Alabama in Week 1, the AP voters opted to keep Miami in the top 25. After Michigan State trucked Northwestern, the same voters paid little attention.
After unranked Michigan State trucked No. 24 Miami, I'm guessing the voters will finally set aside their preoccupation with The U and show a little more appreciation for Sparty.
Two stats I always look at with Michigan State are rushing yards and turnovers. Michigan State out-rushed Miami 193-52. They also didn't turn the ball over on offense while forcing four turnovers on defense.
If that's a sign of things to come, Michigan State could play an interesting role in a loaded Big 10 East.
8 — Arkansas

Arkansas avoided any letdown after their big win over Texas with an easy 45-10 triumph over Georgia State. They host Texas A&M this week in a big-time conference opener that will tell us a lot about how seriously to take this team.
9 — Cincinnati

At the beginning of the season, Cincinnati expected to have a matchup against a top 20 opponent when they visited Indiana in Week 3.
Then Indiana quarterback Michael Penix threw three interceptions in their season opener against Iowa and this marquee matchup for Cincinnati lost some prestige.
From the beginning of their game with the Hoosiers, it was clear Cincinnati was dealing with a better version of Indiana than Iowa got to face a couple weeks ago.
Yet the results were pretty similar. The Bearcats also picked off Michael Penix three times in a 38-24 win.
Now Cincinnati enjoys a bye before traveling to Notre Dame for their biggest game of the year.
Tier 3
10 — Fresno State

I'm sure there are some that see this ranking for Fresno as ridiculously high. Ok, let's compare them to the Ohio State team I currently have ranked one spot below them.
Fresno lost to Oregon by 7 at Autzen Stadium in Eugene. Ohio State lost to Oregon by 7 at home in Columbus. Fresno's best win was against a 13th-ranked UCLA team in the Rose Bowl in what may be remembered as the game of the year.
Ohio State's best win was on the road against an unranked Minnesota team. Edge to Fresno.
11 — Ohio State

Ohio State was clinging to a 27-20 lead over Tulsa late in the fourth quarter before pulling away for a 41-20 win. That wasn't a great look.
Ohio State shook up their defensive play-calling duties after recent struggles against Minnesota and Oregon, yet winless Tulsa still managed to post 500 yards of offense.
Interestingly, the Buckeyes' win over Minnesota from a couple weeks ago looks significantly stronger after Minnesota beat Colorado 30-0.
12 — Florida

At this point, all we know about Florida is that they almost beat Alabama and that's enough for me to keep them lurking around the top 10. But they haven't actually beaten a power five opponent yet so I can't really justify ranking them any higher than this.
In browsing Florida's remaining schedule, Georgia is the only other currently ranked team they're expected to play. Would it surprise me if Florida finishes 10-2 with two close losses to the two highest ranked teams in the country? No it would not.
So aside from losing to somebody like Kentucky or LSU, it just seems like we're waiting to see what the Gators do when they play Georgia on October 30.
13 — Auburn | 14 — Wisconsin


I'm putting Auburn and Wisconsin together for the simple reason that they both suffered excruciating losses to Penn State and have yet to record a win against another Power 5 school.
I give Auburn the slight edge because their loss to Penn State was on the road while Wisconsin's came at home.
We'll learn more about Wisconsin this week when they play Notre Dame at Soldier Field in Chicago.
For Auburn we'll have to wait until they start conference play in October, but their SEC slate is absolutely brutal, so clarity about the Tigers will be forthcoming sooner rather than later.
15 — Clemson

Clemson beat Georgia Tech in a game that had a significant weather delay, and my typical rule is that you shouldn't read too much into the results of a game with a significant weather delay.
There is just a weird feel to those games. It's hard for the players to keep their energy up during the delay. Sometimes the crowd doesn't stick around. Weather delays often lead to strange results.
And yet, Clemson beat Georgia Tech 14-8. This is a matter of concern for two reasons.
First, Clemson only scored 3 points in their opener against Georgia, and while much of that could be explained by Georgia's extraordinary defense, this raises the question of whether Clemson's offense may have some issues to work through as well.
Second, Georgia Tech is expected to be one of the worst teams in the ACC this year. The Yellow Jackets started their season with a loss to Northern Illinois. That same Northern Illinois team just lost to Michigan 63-10.
Clemson struggling to score against Georgia Tech is a much bigger deal than Clemson struggling to score against Georgia.
16 — UCLA

The AP Poll dropped UCLA all the way to No. 24 for that loss to Fresno, but I don't see the justification for that. Like the other teams in Tier 3, UCLA has a heartbreaking loss to a really good team.
Unlike those teams, UCLA already has a signature win in their back pocket with their Week 1 win over LSU.
Maybe that LSU win looks a lot different at the end of the season if LSU ends up struggling like they did last year. If so, UCLA's ranking should eventually be adjusted accordingly.
But for now, UCLA's best win is a lot more impressive than the best win of the other teams in Tier 3 (with the exception of Fresno of course, who picked up a great win when they beat…UCLA).
Tier 4
17 — Ole Miss

I was curious to see how Ole Miss was going to play against a Tulane team that put a scare into Oklahoma a couple weeks ago. There was no such scare here. Ole Miss was up 61-21 after three quarters.
That's the biggest reason I have Ole Miss over Oklahoma in these rankings. Also helping the case of Ole Miss is the increased value of their win over Louisville after the Cardinals pulled out a thriller over UCF.
18 — Kansas State

Last week, I mentioned that Kansas State's win over Stanford increased in value when Stanford throttled USC. Kansas State then posted an impressive 38-17 win over a good Nevada team.
So we have two indicators that Kansas State is pretty good. Good enough to contend for the Big 12 title? That will be determined in the next four weeks when the Wildcats face Oklahoma State, Oklahoma, and Iowa State.
19 — Oklahoma

I was prepared to overlook Oklahoma's bizarre win over Tulane because of some extenuating circumstances surrounding that particular game.
The Sooners' Week 3 matchup with Nebraska was supposed to be an opportunity for them to reassert their dominance. It wouldn't have shocked me if Oklahoma had beaten Nebraska by 40 points. I was actually expecting something along those lines.
What I wasn't expecting was a 23-16 win. Similar to Clemson's win over Georgia Tech, it's important not to get too carried away criticizing one ugly win. It's just that this ugly win hasn't been accompanied by anything close to a really solid win yet.
The AP voters have Oklahoma ranked 4th in the country, but that's clearly not based on anything Oklahoma has done on the field this season.
20 — Notre Dame

Notre Dame's uninspiring 27-13 win over Purdue was probably their best game thus far. That's not exactly a reassuring sign when assessing the Irish's chances to contend for a playoff spot.
That assessment will be a lot more favorable if Notre Dame is able to handle Wisconsin this week.
21 – Maryland

In this week's episode of "Taking the Temperature of Taulia Tagovailoa's Terrapins," we see that Maryland needed a late rally to survive a scare from Illinois in a 20-17 win.
Tagovailoa threw for 350 yards and led a game-tying touchdown drive and game-winning field goal drive in the final five minutes. Also in Maryland's favor, their previous win over West Virginia looks great after the Mountaineers upset Virginia Tech.
22 — Michigan

Michigan rolled to a 63-10 over Northern Illinois. After rushing for 343 yards against the Washington Huskies, Michigan ran for 373 yards against the Northern Illinois Huskies.
The Wolverines have been dominating various Huskies to such a degree that if they were playing the UConn Huskies next week I would expect them to break some sort of NCAA rushing record. Alas, Michigan isn't scheduled to play any more Huskies.
23 — Coastal Carolina

Coastal Carolina survived a scare from Buffalo on the road. Some skeptics will point to the 28-25 score and criticize Coastal for the close call.
Those skeptics will be forgetting that Buffalo was a top 25 team last year and is probably the current favorite in the MAC this year. There's nothing wrong with a win over Buffalo, however it comes.
24 — Oklahoma St

Oklahoma State pulled out a 21-20 win over Boise State, thanks in part to a referee prematurely blowing a play dead just as a Boise defender was picking up a fumble for an easy scoop-and-score with about five minutes to play.
Had the ref swallowed his whistle, Boise would have taken a 26-21 lead with that score. Instead, Boise shanked a go-ahead field goal attempt and that was that.
Winning on the blue turf is never easy, so I'm crediting the Cowboys for the win, but I'd like to see them win their next one in a more convincing fashion in order to stay in these rankings.
25 — West Virginia | Stanford (Tie)


West Virginia dominated No 15 Virginia Tech for much of their game, then almost gave it all away in the final minutes before their defense stood tall and came up with a stop on 4th-and-goal in a 27-21 win.
It was an appropriate way for that game to end, and it was the third time in that game that the Mountaineers had held the Hokies scoreless on a trip inside the 10-yard line.
This final spot in the rankings was Stanford's spot last week and Stanford didn't do anything in their 41-23 win over Vanderbilt to lose this spot. I just think if you beat a ranked team by making a stop on 4th-and-goal then you deserve a little love.
26 — Texas A&M

I know this is only a top 25, but I just wanted to make a point of explaining why I dropped Texas A&M from these rankings in the same week that they beat New Mexico 34-0.
I dropped the Aggies because their 10-7 win over Colorado in Week 2 looks a lot worse after Colorado laid an egg against Minnesota. I haven't seen anything from the Aggies which makes me think they are a top 25 team, much less a top 10 team.
So of course I won't be surprised when they throttle Arkansas next week and make me look like a fool for saying this.
This column also appears at MarksMoments.com and is syndicated with permission. Follow Mark on Twitter @MarkSchmor.
---
—More from Mark Schmor—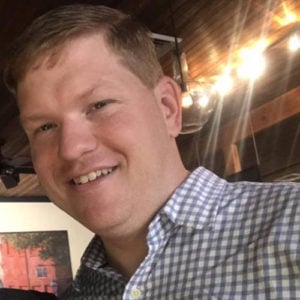 Latest posts by Mark Schmor
(see all)