Posted on August 23, 2021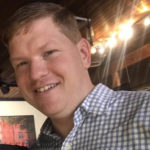 By Mark Schmor, SuperWest Sports
F
or the next few months, I'll be publishing a weekly Top 25.
With the recent publication of the AP and Coaches polls, and the playing of actual football less than a week away, I feel obligated to publish a preseason ranking of sorts.
Preseason rankings tend to reflect some mysterious calculation of a team's number of returning starters, their most recent bowl result, and the recent success of the program as a whole. They're not especially accurate, especially the further down the rankings you go.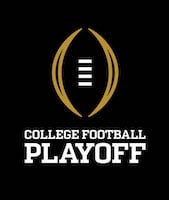 So know that I'm putting these out there only to serve as some sort of starting point. I expect to move things around quite a bit once there's a few data points to respond to.
At the same time, I feel about as confident about the top four as one could feel. Consider this. We've had a College Football Playoff for seven years.
That's 28 playoff berths, 14 championship game appearances, and 7 national titles.
The top four teams in my rankings have combined for 20 of those playoff berths, 12 championship game appearances, and 6 national titles.
If your life depended on nailing a prediction of the four College Football Playoff participants, you should probably just name these four in some order and take your chances.
Let's get on to the rankings.
The Elite
No. 1 — Alabama

Alabama has won seven of the last 12 SEC Championships. In two of the years they didn't win their conference, they still managed to beat a fellow SEC team for the national championship. They should be penciled as a preseason No. 1 as long as Nick Saban is on the sidelines.
I don't care that they lost a receiver who won the Biletnkoff Award, a running back who won the Doak Walker Award, and a quarterback who won the Davey O'Brien Award.
And while I love it that their offensive line also produced a Rimington Award winner at center AND an Outland Trophy winner at tackle, their losses wouldn't worry me either if I was an Alabama fan.
I think they've done enough to deserve the benefit of the doubt at this point.
No. 2 — Clemson

Clemson has won the last six ACC Championships and has advanced to the College Football Playoff Each of those years.
Yes, they lost No. 1 NFL Draft pick Trevor Lawrence. But they replace him with D.J. Uiagalelei. If that name sounds familiar, it may be because he threw for 439 yards against Notre Dame last year while filling in for Lawrence.
Nobody should touch Clemson in the ACC.
No. 3 — Ohio State
Ohio State has won four straight Big Ten titles and five of the last seven. Like the two teams above them, they lost a first round NFL Draft pick at quarterback in Justin Fields.

You'll forgive me if I'm less than concerned about the Buckeyes. In the last eight years, Ohio State has had four quarterbacks receive Heisman consideration: Braxton Miller, J.T. Barrett, Dwayne Haskins, and Justin Fields.
Actually, they've had five quarterbacks receive Heisman consideration once you remember that future Heisman winner Joe Burrow transferred to LSU because he couldn't get any snaps for the Buckeyes.
That's five terrific college quarterbacks they've had on their roster and I haven't even mentioned third stringer Cardale Jones, who filled in for an injured Barrett (after Barrett was filling in for an injured Miller) and led the squad to victories over Wisconsin, Alabama, and Oregon en route to a national championship.
Seven years later, as a Duck fan, have I come to terms with a Marcus Mariota-led Oregon team losing to a team with a third string quarterback?
Of course not.
No. 4 — Oklahoma
Oklahoma has won five-straight Big 12 titles and nine of the past eleven. They're the only team on this short list of elite teams that hasn't yet won a national title in the CFP Era, which is why they're No. 4 here.

Yet, unlike the three teams above them, they do have a returning quarterback in Spencer Rattler and expectations couldn't be higher for the sophomore.
In Lincoln Riley's brief tenure as Oklahoma head coach, he has coached a Heisman winning quarterback in Baker Mayfield, a Heisman winning quarterback in Kyler Murray, and a Heisman runner-up in Jalen Hurts.
The Challengers — Tier A
No. 5 — Iowa State
Iowa State brings back 19 starters from their best team in school history. Last year the Cyclones beat Oklahoma 37-30 in the regular season and then lost the rematch in the Big 12 title game 27-21.

Throw in their 42-41 loss to Oklahoma in 2019 and it's safe to say this team won't have any fear when they take on the Sooners.
There is a lot to like about this Cyclones team.
They have arguably the best running back in the country in Breece Hall, arguably the best tight end in the country in Charlie Kollar, a fourth-year starting quarterback in Brock Purdy, and a defense full of juniors and seniors led by preseason All-American linebacker Mike Rose.
No. 6 — Georgia
Georgia came oh-so-close to knocking off Alabama in the 2018 national championship and has been recruiting at an exceptional level for several years now.

They open the season against Clemson in Charlotte in the biggest nonconference game of the year, so we should know right away how seriously to take them as a threat.
No. 7 — Texas A&M
Texas A&M finished last season ranked 4th in the nation with their lone loss coming on the road against Alabama. They also followed up that loss with a win against a top five Florida team so maybe the Aggies are in the midst of a breakthrough.

It's just that A&M is in the same division as Alabama and they haven't come close to beating 'Bama since Johnny Football was on campus. In Jimbo Fisher's three years at the helm, the Aggies have lost to Alabama by scores of 45-23, 47-28, and 52-24.
I guess I'll believe it when I see it when it comes to Texas A&M.
No. 8 — Oregon
The Ducks find themselves in the Top 10 on the assumption that their 2021 team will look a lot more like the 2019 team which went 12-2 and won the Rose Bowl—and less like the 2020 squad which lost three of their final four games, but still managed to repeat as conference champs thanks to a wacky COVID season.

In those three losses, the Oregon offense turned the ball over nine times, and the defense didn't force a single turnover of their own. The key to this season will be reversing that margin as the Ducks have talent all over the field.
After a season opener against Fresno State, the Ducks travel to Columbus for a highly anticipated matchup with Ohio State that will tell us how that talent stacks up with one of the elites.
[Read Dane Miller's Oregon Preview]
No. 9 — Cincinnati
Cincinnati went 9-0 during the regular season before losing their bowl game to Georgia 24-21.

This year's schedule gives them two road games against ranked teams within their first four games: at Indiana on September 18 and at Notre Dame on October 2.
Lose either of those games and their slim playoff hopes will evaporate. Win both of those games and the Bearcats will need to win out and pray that the Hoosiers and Notre Dame pile up some quality wins of their own.
No. 10 — Notre Dame
Notre Dame may have trouble holding up their end of the bargain. They only return two offensive starters from last year's squad and they'll play a good Wisconsin team the week before they host the Bearcats.

If they survive that back-to-back, their next three are at Virginia Tech and then home against USC and North Carolina.
This preseason ranking is mostly reflective of the fact that they've made two CFP appearances in the last three years, but I reserve the right to move them down if they look underwhelming in their season opener against Florida State.
The Challengers — Tier B
No. 11 — Wisconsin
Wisconsin will likely have a road-grading offensive line paving the way for a prolific running back. They will likely have a stout defense to match.

This ranking assumes that sophomore QB Graham Mertz will give the Badgers a bit more of an aerial attack than we've come to expect from the Badgers.
No. 12 — North Carolina

North Carolina is a basketball school that hasn't carried these high expectations into a football season for 25 years. Much of that excitement centers around Sam Howell, arguably the best quarterback in the ACC.
No. 13 — Indiana
Indiana is a basketball school that hasn't carried these high expectations into a football season for more than 50 years.

Much of that excitement centers around Michael Penix, arguably the best quarterback in the Big Ten.
Penix suffered a torn ACL last November so this ranking assumes that his recovery remains on schedule and that he's able to start the season opener against a good Iowa team on September 4.
No. 14 — USC
USC is a bit of a conundrum for me. In last year's truncated season, they posted a 5-0 record in the regular season.

But three of those wins were absolute nail-biters, including a 34-30 victory over a winless Arizona team that didn't stay within single digits against another opponent all season.
While this team won't be confused with the Trojans of the Pete Carroll Era, they should have the best QB in the Pac-12 in Kedon Slovis and the best receiver in the Pac-12 in Drake London. That should add up to a Pac-12 South title, shouldn't it?
[Read Dane Miller's USC Preview]
No. 15 — LSU
LSU is two years removed from a national championship. LSU is also coming off a 5-5 season in which they weren't even the best team in their own state.

I have absolutely no idea what to expect from this group. Let's just slot them here and circle back to them after their season opening trip to the Rose Bowl to face UCLA.
No. 16 — Miami

Miami is coming off a bit of a Jekyll and Hyde season. One week they would beat Florida State 52-10. The next week they would lose to Clemson 42-17. One week they would beat Duke 48-0. The next week they would lose to North Carolina 62-26.
Similar to LSU, I have no idea what to do with these guys. They start the season against No. 1 Alabama in Atlanta. I fully expect them to lose by three touchdowns and then take out their frustrations on Appalachian State the following week.
No. 17 — Washington
Washington had one of the most frustrating 2020 campaigns of any team in the country as a COVID outbreak ended their season after four games.

There was no highly anticipated rivalry game against Oregon, no Apple Cup against Washington State, no chance to compete in the Pac-12 Championship against USC, and no bowl game.
It was not the ideal way for Jimmy Lake's tenure as head coach to get started, and the short season they did have was downright quirky.
They trailed Utah 21-0 at halftime before coming back to win 24-21. They followed that up the next week by trailing Stanford 24-3 at halftime before their comeback attempt fell just short in a 31-26 loss.
If the Huskies are going to take advantage of this full season, they'll want to start by taking advantage of each full game.
[Read Dane Miller's Washington Preview]
The Challengers-Tier C
Nos. 18, 19 & 20 — Louisiana & Coastal Carolina & Liberty
The point in lumping these three teams together (in no particular order) is to say they were all really good teams in 2020. Coastal Carolina brings back 19 starters while Louisiana and Liberty both bring back 20 starters.
So all three of these teams should be really good again.

Louisiana started last season with an upset win over Iowa State that seemed like a really bad sign for the Cyclones. In truth, it was just a sign that the Ragin' Cajuns were really good.
They would go 10-1 with their only loss coming by three points to Coastal Carolina. That loss to Coastal was totally excusable since the Chanticleers rattled off an 11-0 regular season before losing by three points to Liberty in their bowl game.
That Liberty team went 10-1 with their only loss coming by a single point to NC State after Liberty had already beaten two other ACC teams in Syracuse and Virginia Tech.

For the independent Liberty, we may not have a real indication of how good they are until an early November trip to Ole Miss followed by a matchup with Louisiana.

For Coastal, their biggest regular season game will be a late October trip to Appalachian State. They would only play Louisiana if both teams make the conference championship game.
But Louisiana starts the season with a trip to Austin that should be one of the more entertaining games of the opening weekend. As you can see, I think Louisiana should be favored.
Note: If you're wondering why BYU is missing after their 11-1 season that was also marked by a lone loss to Coastal Carolina, know that the Cougars are on my radar.
Part of the reason I left them off was because they lost star quarterback Zach Wilson to the NFL. Part of the reason is because they play Utah in Week 2 and they've lost nine straight in the Holy War.
I'd love to see them follow up on last year's success with a win over their rival.
No. 21 — Texas
Texas fired coach Tom Herman after an underachieving four years in which Herman went 32-18 (.640) and won four straight bowl games including a Sugar Bowl win over Georgia and a pair of Alamo Bowl wins.

They replaced him with Steve Sarkisian who went 46-35 (.568) at Washington and USC before being fired five games into his second season with the Trojans.
The one time Sark coached in the Alamo Bowl, his Huskies gave up 67 points to Baylor. Herman's teams finished in the Top 25 the last three years including a Top 10 ranking in 2018 and a Top 20 ranking last year.
Of the seven teams Sarkisian has coached, just two finished the season in the Top 25 with his 20th ranked Trojans in 2014 being the best of the bunch. To say I'm skeptical about the Steve Sarkisian hire would be an understatement.
I wouldn't have included them in my Top 25 if it weren't for the fact that I really want Louisiana to have a chance for a win over a ranked team.
No. 22 — Florida
Florida lost sensational quarterback Kyle Trask and sensational tight end Kyle Pitts to the NFL. They might have been the two greatest Kyles in college football history. Think about it, who else is a contender?

Kyle Orton had a nice career at Purdue and Kyle Boller had a big arm at Cal, but neither were in the same league as Kyle Trask.
Kyle Rudolph was a solid tight end for Notre Dame and has put together a nice NFL career, but he wasn't the generational talent that Kyle Pitts was.
In scanning Florida's roster, the only Kyle left on this year's team is walk-on quarterback Kyle Engel who has not appeared in a game for the past two seasons. So yeah, I see a bit of a letdown coming for Florida this year.
No. 23 — Iowa
Iowa gets the final Big 10 spot.

It could just as easily have gone to Penn St (who underachieved greatly last year) or Michigan (who underachieved even worse than Penn St) or Northwestern (who overachieved to the same extent that Penn State and Michigan underachieved).
I'm trusting that after a few games we'll have a good sense of where all these teams stand, but for now I'm going with the Hawkeyes because you can always count on a Kirk Ferentz team to play solid defense and take care of the football.
No. 24 — Utah
Utah gets the final Pac 12 spot that I almost gave to Arizona State (too much off-field drama) or Stanford (out of respect to David Shaw) or UCLA (because I'm rooting for Chip Kelly).

Similar to the Big 10, we'll have a good sense of where all these teams stand after a few games. For now, I'm going with the Utes because you can always count on a Kyle Whittingham team to play solid defense and take care of the football.
[Read Dane Miller's Utah Preview]
No. 25 — Boise State & UCF


Boise State and UCF share the final spot for the simple reason that they play each other on opening weekend and I wanted the result to be clear-cut. Winner stays in the Top 25. Loser drops out.
I
n closing, I feel pretty comfortable saying that there's probably 6-10 teams sitting outside of my preseason Top 25 that will find their way there by the end of the season.

The last time we had a normal college football season, the 2019 preseason poll included Texas A&M, Washington, Michigan State, Washington State, Syracuse, Stanford, Iowa State, and Northwestern.
None of those teams were still ranked by the end of the season. (A rough showing for the Pac-12).
That same year Minnesota, Baylor, Memphis, Appalachian State, Navy, Cincinnati, Air Force, and Boise State all found their way into the final poll despite not being ranked at the beginning of the season.
Surely, part of the fun in writing this column will be discovering those surprises.
This column also appears at MarksMoments.com and is syndicated with permission. Follow Mark on Twitter @MarkSchmor.
---
—More from Mark Schmor—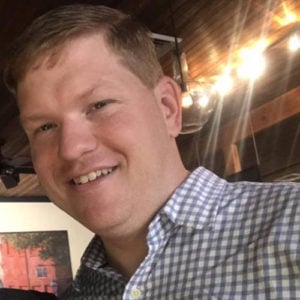 Latest posts by Mark Schmor
(see all)