Posted on March 19, 2022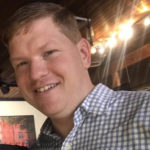 By Mark Schmor, SuperWest Sports
W
ith the first NCAA Men's Basketball Tournament contests in the books, I wanted to offer some reflections on the games, players, and moments that define what March Madness is…
March Madness is…Teddy Allen, a fifth-year junior for New Mexico State, scoring 37 points in an upset win over UConn.
It hasn't been the most straightforward career for Allen, who grew up with an abusive father and lost his mother to cancer while he was in high school.

Allen was kicked out of his high school in Phoenix for fighting and ended up transferring to a private boys school in Omaha.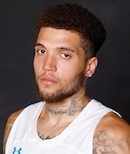 He started his college career at West Virginia, transferred to Wichita State where he was kicked off the team before playing a single game, played a year at Western Nebraska Community College, where he led the nation in scoring at the junior college level, then played a year at Nebraska before transferring again to New Mexico State.
As Allen sank his last couple shots from the foul line (where he was 13-for-13) to close out the win, he gestured to the sky.
It's been a winding road of second and third chances but there was Allen savoring his One Shining Moment.
March Madness is…the Mountain West bringing four teams to the Big Dance and having all four teams sent home by the end of Thursday night.

Colorado State blew a 14-point lead against Michigan and San Diego State did the same thing in an overtime loss to Creighton.
March Madness is…Creighton winning that game against San Diego State despite shooting 2-for-14 from three-point range and committing 20 turnovers.
March Madness is…Ohio State beating Loyola after making just 1-for-15 from deep and committing 17 turnovers.

March Madness is…San Francisco losing to Murray State in overtime, Davidson losing to Michigan State by a single point, and Vermont losing a close one to Arkansas.
San Francisco, Davidson, and Vermont all buried at least nine three-pointers (Davidson made 10) and all turned the ball over nine times or less (Vermont had just six turnovers).
In other words, all three of them were much more deserving of a win than Creighton or Ohio State.
March Madness is…Jamaree Bouyea of San Francisco scoring 36 points in his last collegiate game.
March Madness is…Keegan Murray and Kris Murray of Iowa, the sweetest shooting twins in America, missing all eight of their three-point attempts in a loss to Richmond.

While there was clearly a foul on Keegan's game-tying attempt in the final minute, the Spiders were the better team throughout and deserved the win.

March Madness is…UCLA returning five starters from a Final Four team and somehow finding themselves trailing Akron by eight points with less than eight minutes to play.
The Bruins would end up winning by four.
March Madness is…Eight-seed North Carolina beating 9-seed Marquette 95-63, the biggest margin of victory ever in an 8/9 game, and then blowing a 25-point lead but still beating defending National Champion Baylor in overtime in the Second Round.
March Madness is…Georgia State leading Gonzaga with 13 minutes to play and trailing by 25 about eight minutes later.

March Madness is…USC losing to Miami thanks to a phantom foul call in the final seconds that even Miami fans have a hard time defending.
Had the ref swallowed his whistle, we could have enjoyed an overtime session.
March Madness is…The Notre Dame Fighting Irish beating Rutgers in a double-overtime classic that ended just past midnight on St. Patrick's Day.
March Madness is Notre Dame flying from Dayton to San Diego and then also beating Alabama the next day.

March Madness is…Iowa State going 2-22 last season and beating LSU in the First Round of the Tournament this season, thanks to some ridiculous shooting from freshman Tyrese Hunter.
March Madness is…Chattanooga leading Illinois for 39 minutes only to have Illinois steal a game they had no business winning.
March Madness is…Colgate going seven minutes without scoring at the worst possible time in a loss to Wisconsin.

March Madness is…The 15-seed Saint Peter's Peacocks claiming their first tournament win in school history. In overtime. Against Kentucky.
Oftentimes, when a 15-seed scores this type of an upset, it makes some sort of sense in hindsight. When Santa Clara upset Arizona in 1993, they were led by future Hall of Famer Steve Nash.
When Lehigh upset Duke in 2012, they were led by future NBA star C.J. McCollum.
When Oral Roberts upset Ohio State last year they were led by the nation's leading scorer in Max Abmas and an equally talented teammate in Kevin Obanor (now starring for Texas Tech).
It's not likely we'll find the same perspective when looking at the Peacocks roster several years from now.

Their leading scorer during the season, Daryl Banks, averaged just 11 points per game this season. Against Kentucky he had 27.
Oscar Tshiebwe of Kentucky is a national player of the year candidate and the single player from this game most likely to be an NBA superstar.
He looked the part on Thursday night by playing 43 minutes, scoring 30 points, and grabbing 16 rebounds.
But Tshiebwe's fellow Kentucky stars came up empty while Doug Edert came off the bench for St. Peter's to score 20 points, including a couple huge shots at the end of regulation.

While St. Peter's has no prior tournament history to speak of, their coach Shaheen Holloway was a tournament hero for Seton Hall in 2000, making an overtime game-winner to beat Oregon.
When Holloway was asked after the game whether he was nervous at all, he smiled and said "No, it's just basketball."
Yes coach, it's just basketball. But it's also Madness.
---
—More from Mark Schmor—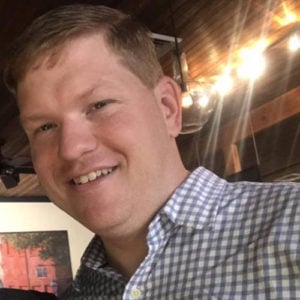 Latest posts by Mark Schmor
(see all)