By Jessie Karangu, Barrett Sports Media: Over the past couple of months, we've kind of gotten the lay of the land for how rights negotiations for some leagues and conferences are going to go or deals have already been set in place.
Everyone on both sides of the table starts jockeying for their own respective perspective and eventually, some leaks come out that set the ground floor for everyone's future. That is unless you're the Pac-12, and in this case, The CW.
Read the full story…
Barrett Media | Daily coverage of the sports and news media business from broadcasting industry professionals, and best in class consulting services from Jason Barrett.
Looking for more SuperWest team news? Find it at our Team News Feed
---
—More from News Feed—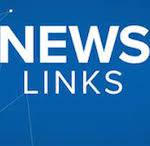 Latest posts by News Feed
(see all)