Posted on October 17, 2022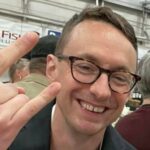 By Jack Follman, SuperWest Sports
I
t's midseason and the potential Pac-12 bowl picture is starting to come into focus.
It may not be what we thought it would be going into the season, and it probably won't be what it appears to be once December rolls around.
Each week from here on out, we'll check in and predict how the rest of the season will go and where Conference teams will land in the postseason.

Rose Bowl

–

USC

vs.

Michigan
2:00 p.m., PT, ESPN, Jan. 2, 2023, Rose Bowl, Pasadena, CA


I'm having a really hard time breaking down UCLA and USC.
I think their rivalry game will be a preview of the Pac-12 Championship Game just two weeks later and it could easily be a situation where they split the two games.
Right now I'm giving UCLA the regular season win at home and USC the win in Vegas and both teams could actually sneak in the CFP depending on who wins.

Cotton Bowl

–

UCLA

vs.

Cincinnati
10:00 a.m., PT, ESPN, January 2, 2023, AT&T Stadium, Arlington, TX


Oregon vs. UCLA could be a play-in type game for the second NY6 bowl for the Pac-12.
I like UCLA's schedule and think it sets them up to land in Dallas even if they don't with the P12CG.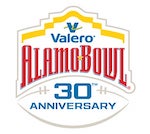 Alamo Bowl

–

Oregon

vs.

TCU
6:00 p.m., PT, ESPN, December 29, 2022, Alamodome, San Antonio, TX


The Ducks get their first chance to take on a top-tier Pac-12 team Saturday against UCLA.
If they get a win against UCLA, there's a good chance they land in a NY6 bowl, if they don't San Antonio or Las Vegas are likely destinations.

Holiday Bowl

–

Utah

vs.

Miami
5:00 p.m., PT, FOX, December 28, 2022, Petco Park, San Diego, CA


Like a lot of these teams, Utah's fate when it comes to which bowl they make likely hinges on a big game against another good Pac-12 team.
The Utes' bowl landing spot likely depends on if they can win at Oregon and I don't think they'll beat a Duck team out for revenge.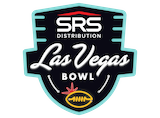 Las Vegas Bowl

–

Washington

vs.

LSU
4:30 p.m., PT, ABC, December 17, 2022, Allegiant Stadium, Las Vegas, NV


Washington's offense will win them a few more games and lose them at least a couple more.
Getting to a bowl game of this level will be a huge turnaround for them.

Sun Bowl

–

Oregon State

vs.

Syracuse
11:00 a.m., PT, CBS, December 30, 2022, Sun Bowl, El Paso, TX


The Beavers cruise into the Pac-12's penultimate bowl slot, finishing off another good season under Jonathan Smith.
They can slide way up if they can upset Oregon and/or Washington.

Los Angeles Bowl

–

Washington State

vs.

Boise State
12:30 p.m., PT, ABC, December 17, 2022, SoFi Stadium, Los Angeles, CA


The Cougars are fading in conference play. I think they still easily get to bowl game and keep progressing under Jake Dickert.
---
—More from Jack Follman—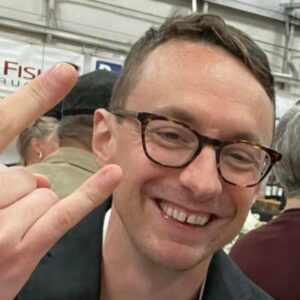 Latest posts by Jack Follman
(see all)