Posted on May 1, 2023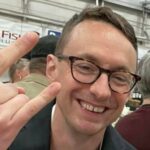 By Jack Follman, SuperWest Sports
T
he 2023 NFL Draft has wrapped and now everyone is already looking ahead to 2024.
It has the potential to be another very shallow First Round for Pac-12 pro prospects, but the No. 1 pick seems locked in as a player who played in the Conference.
So let's dive into the picks. (Draft order is based on NFL final standings projections.)
1. Washington – Caleb Williams, Quarterback, USC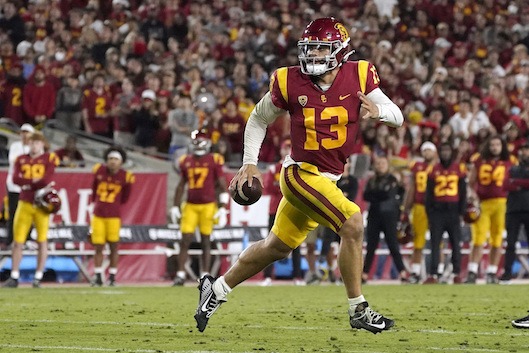 O
ne of the greatest Pac-12 NFL prospects of all time, Williams is a slam dunk to go No. 1 overall.
So much so, even if a team that doesn't want a QB at number one lands there they assuredly will trade with a team that does.
2. Chicago – Drake Maye, Quarterback, North Carolina
3. Houston – Joe Alt, Tackle, Notre Dame
4. Denver – Marvin Harrison Jr., Wide Receiver, Ohio State
5. Indianapolis – Olumuyiwa Fashanu, Tackle, Penn State
6. Atlanta – Jared Verse, Defensive End, Florida State
7. Arizona – Brock Bowers, Tight End, Georgia
8. Chicago – Michael Hall Jr., Defensive Tackle, Ohio State
9. Pittsburgh – Kool-Aid McKinstry, Cornerback, Alabama
10. Green Bay – Javon Bullard, Safety, Georgia
11. New Orleans – Emeka Egbuka, Wide Receiver, Ohio State
12. Tennessee – Andrew Mukuba, Safety, Clemson
13. Las Vegas – Jeremiah Trotter Jr., Linebacker, Clemson
14. Houston – Dallas Turner, Defensive End, Alabama
15. Jets – Bralen Trice, Defensive End, Washington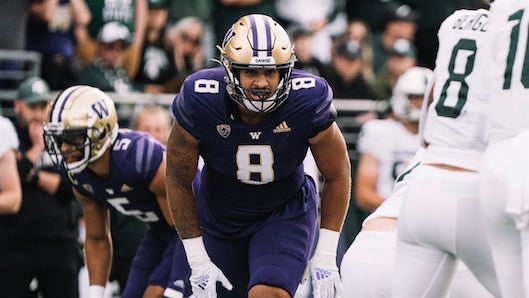 P
ass rushers come at a premium, so one of the nation's best from 2022, who should be even better in 2023, should go in the first round.
Trice is the kind of player who gets to the quarterback almost every play.
16. New England – Jack Sawyer, Defensive End, Ohio State
17. Detroit – Denzel Burke, Cornerback, Ohio State
18. Giants – Connor Colby, Guard, Iowa
19. Tampa Bay – Michael Penix Jr., Quarterback, Washington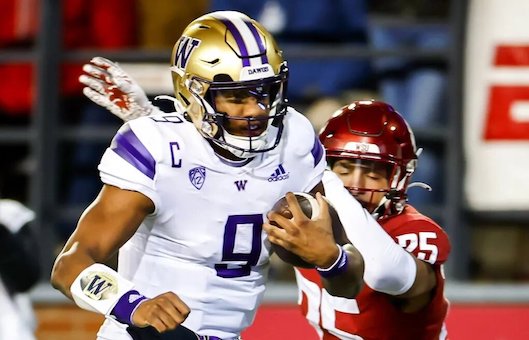 P
enix would be a really intriguing QB to build with for the Buccaneers if he can build on his stellar 2022 season and stay healthy.
He's a local kid with a big arm and an uncanny knack for never leaving plays on the table.
20. Rams – Bo Nix, Quarterback, Oregon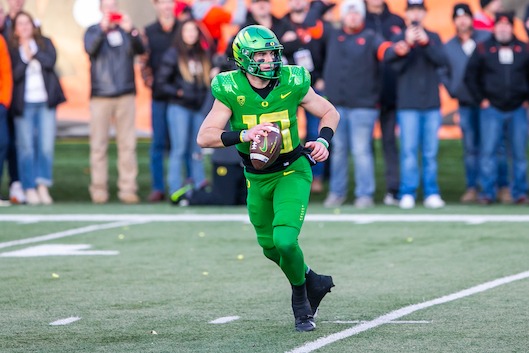 P
enix and Nix are going to be neck-and-neck throughout their college careers it feels.
I also feel like Nix will convince NFL teams that he's a commodity worth a First-Round pick and an investment in a rookie QB, given what he's proven on the field in erasing the question marks from early in his career.
21. Miami – Ja'Tavion Sanders, Tight End, Texas
22. Seattle – Sedrick Van Pran, Guard, Georgia
23. Baltimore – Amazon Smith, Defensive Tackle, LSU
24. Chargers – Xavier Worth, Wide Receiver, Texas
25. Dallas – Cole Bishop, Safety, Utah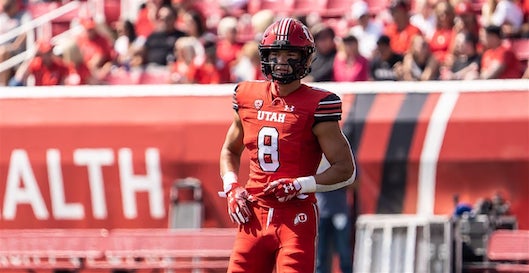 I
expect Bishop to have a huge year leading the back of Utah's nasty defense.
He'll play his way up to being one of the top safeties in the draft in a year when a lot of teams should need them.
26. Jacksonville – Tyleik Williams, Defensive Tackle, Ohio State
27. Minnesota – Sheridan Jones, Cornerback, Clemson
28. Cincinnati – JT Tuimoloau, Defensive End, Ohio State
29. San Francisco – Bryce Foster, Guard, Texas A&M
30. Buffalo – Raheim Sanders, Running Back, Arkansas
31. Philadelphia – Troy Franklin, Wide Receiver, Oregon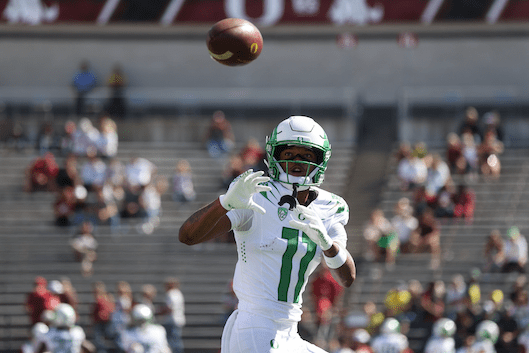 T
he middle and back of the First Round are light on receivers and teams are dying for them now.
That's good news for a few Pac-12 prospects, namely Franklin, who is getting some First-Round buzz already.
32. Kansas City – Rome Odunze, Wide Receiver, Washington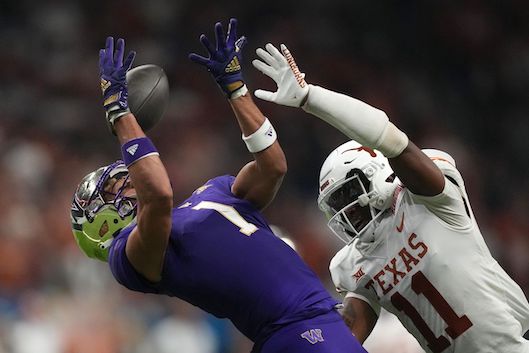 O
dunze is a long-proven playmaker with smooth route-running ability and soft hands.
Teams should be looking to reload at WR in 2024 and that should get him off the board in the first round.
---
—More from Jack Follman—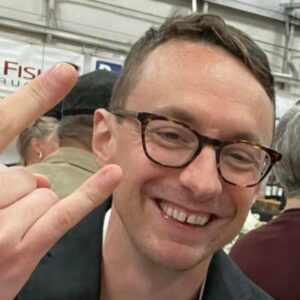 Latest posts by Jack Follman
(see all)