Posted on February 4, 2023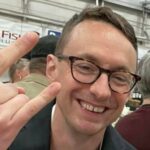 By Jack Follman, SuperWest Sports
T
he transfer portal is getting more and more important in college football. We all know that and Pac-12 schools are recruiting hard in the portal to stack their teams each offseason.
I'm not sure if the portal is quite as stacked as I thought it was going to be based on the hype during the season.
Still, that doesn't mean Pac-12 teams didn't make some major waves and bolster their depth chart this offseason.
I'll note that I'm aware there might be more players entering the portal in the spring and these could change.
I'll also note that I'm more of a fan of proven production than potential with the portal—so I'm not putting someone like Anthony Lucas as high as other rankings might have him.
My focus is mostly on what I anticipate for each player's impact in 2023.
1. Travis Hunter, CB, Colorado (Jackson State)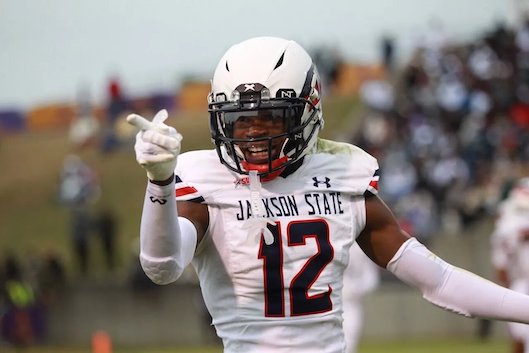 T
he number one recruit in the Class of 2022 starred as a true freshman at Jackson State and now has massive potential at Colorado after being the top-rated transfer portal recruit by 247Sports.
There's a good chance he's the best cornerback in the Pac-12 from Day One in 2023.
Huge get for Colorado in bringing in Coach Prime.
2. Dorian Singer, WR, USC (Arizona)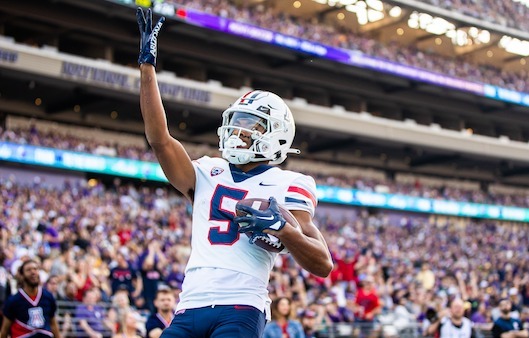 T
his is the reality of the portal world. One of the few 1,000-yard receivers in the Pac-12 transferred within the Conference.
He's in the conversation for being the best receiver in the Pac-12 in 2023 going in and a huge replacement for Jordan Addison.
3. Mason Cobb, LB, USC (Oklahoma State)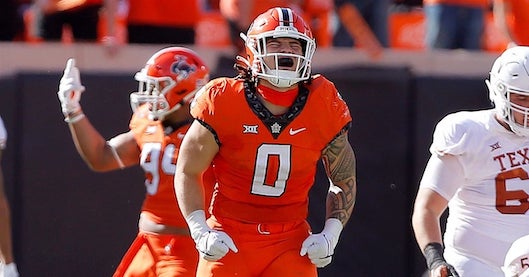 A
n All-Big 12 performer who had nearly 100 tackles in 2022. He should step right in and improve a USC defense that really struggled last season.
I admit I underrated him in my way-too-early All-Conference team; he should have been First-Team.
4. D.J. Uiagalelei, QB, Oregon State (Clemson)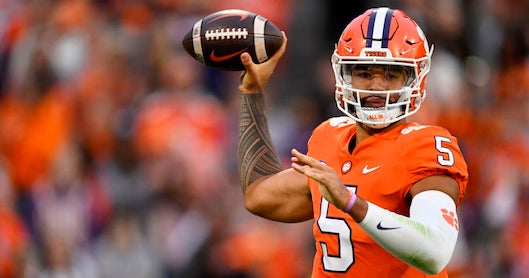 I
think a lot of DJU's ranking comes from his value. Having a quarterback of his level could be a massive upgrade for the Beavers after getting almost nothing out of the position in 2022.
He doesn't feel like a star, but was a three-year starter at Clemson, sharing some similarities with Bo Nix, who had a revolution in the Pac-12 last year after being somewhat average at a southern school.
5. Ethan White, G, USC (Florida)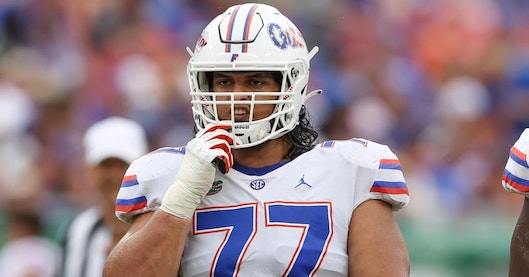 B
ringing in an All-SEC interior lineman is huge for the Trojans after losing Andrew Voorhees and Brett Neilon.
He slides in as an instant starter and a player that should be All-Pac-12.
6. Jordan Burch, DE, Oregon (South Carolina)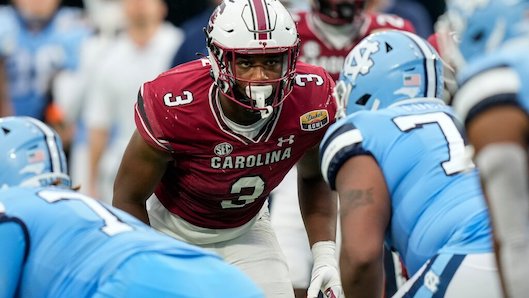 T
he Ducks land on a former five-star recruit who was a big-time starter for South Carolina last year.
He immediately comes in as an All-Pac-12-level player and fills a major need at DE for them.
7. Evan Williams, S, Oregon (Fresno State)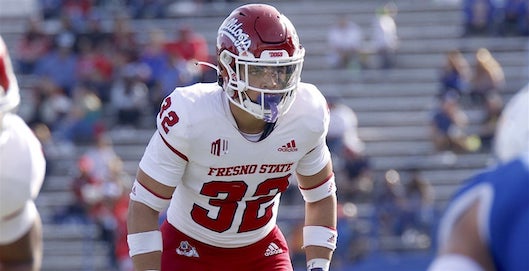 H
e's been All-Mountain West twice and could easily be Oregon's best DB from Day One.
He steps in for his older brother Bennett and should really help a secondary that struggled last year.
8. Seydou Traore, TE, Colorado (Arkansas State)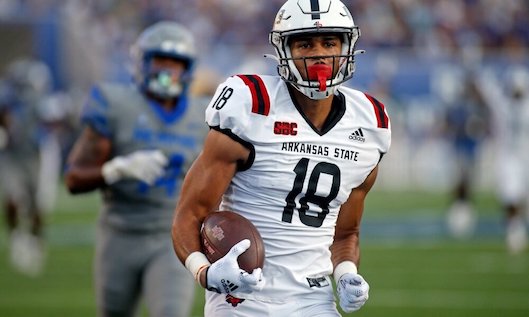 O
ne of my favorite transfers this year, the British transfer had 50 receptions for 655 yards and four touchdowns last year.
One of the most-productive tight ends you will ever be able to snag in the portal and an instant weapon for Shedeur Sanders.
9. Ajani Cornelius, T, Oregon (Rhode Island)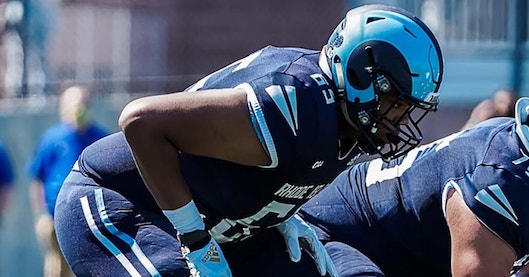 O
ne of the most-coveted linemen in this year's portal, he chose Oregon over major programs.
A huge FCS product who should fill a massive hole for Oregon after they lose four starters on the offensive line.
10. Shedeur Sanders, QB, Colorado (Jackson State)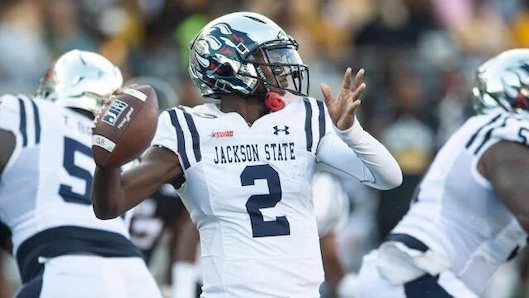 C
oach Prime's son is locked in as the starter at Colorado in 2023.
He's been really good at Jackson State but the Pac-12 is a lot different than the competition he's faced thus far.
At the very least, he's a super valuable transfer for the Buffs.
11. Jabbar Muhammad, CB, Washington (Oklahoma State)
H
e earned a second-team All-Big 12 honor as a starter for the Cowboys last year.
He could immediately become the best DB in Washington's secondary, which is trying to improve after a tough 2022 season.
12. Anthony Lucas, DT, USC (Texas A&M)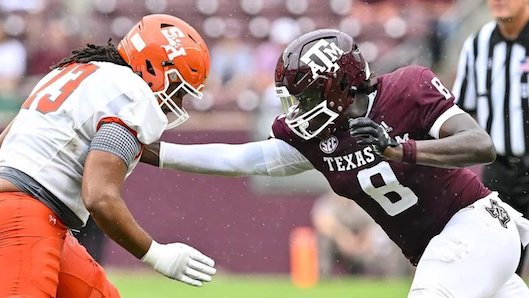 H
e was a massive blue-chip recruit just a cycle ago.
He didn't show anything yet at Texas A&M so this is going off of potential and also that it's a big position of need for the Trojans.
Other Top Transfers
MarShawn Lloyd, RB, USC (South Carolina)
Levani Damuni, LB, Utah (Stanford)
Jestin Jacobs, LB, Oregon (Iowa)
Colin Schlee, QB, UCLA (Kent State)
J.Michael Sturdivant, WR, UCLA, (Cal)
---
—More from Jack Follman—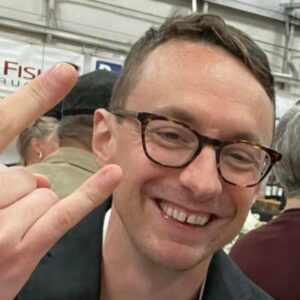 Latest posts by Jack Follman
(see all)