Posted on June 1, 2021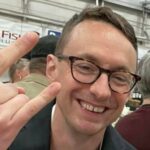 By Jack Follman, SuperWest Sports
E
ven with a substantial exodus of talent to the NFL, the Pac-12 remains loaded with quality offensive linemen.
Here are my ranking of the players who I think will have the biggest impact during the 2021 season.
1.
Abraham Lucas,
Senior Tackle,
Washington State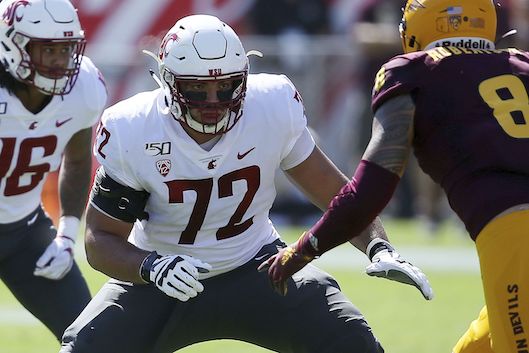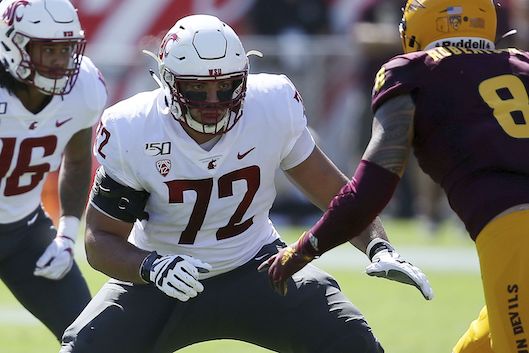 The best pass blocker in the conference is yet again in Pullman. Lucas is a multi-year All-Pac-12 player who I think is going to look even better with a full year and regulation-length season in Nick Rolovich's system. 
2.
Jaxson Kirkland,
Senior Tackle,
Washington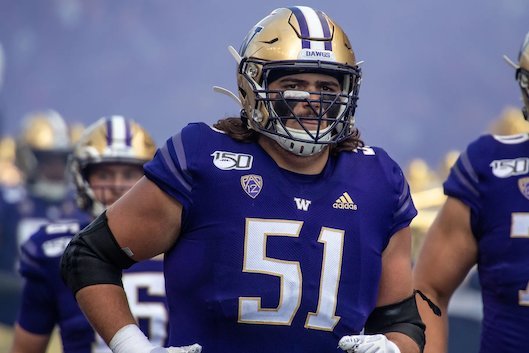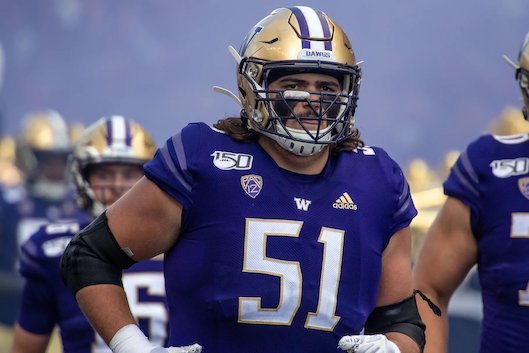 Kirkland is finally getting some national attention after getting tagged by some as a potential First Round NFL Draft pick for 2022.
He moved to left tackle in 2020 and the multi-year All-Pac-12 selection flashed that he could be the most-dominant and athletic lineman in the Conference this year. 
3.
Nick Ford,
Senior Tackle,
Utah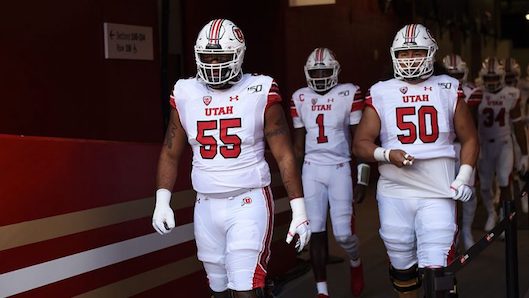 Ford has gotten better every year he's started at Utah, and I think he's really going to put it all together as a senior after breaking through as an All-Pac-12 player in 2020.
He's become both an excellent pass blocker and run blocker. 
4.
Dohnovan West,
Junior Guard,
Arizona State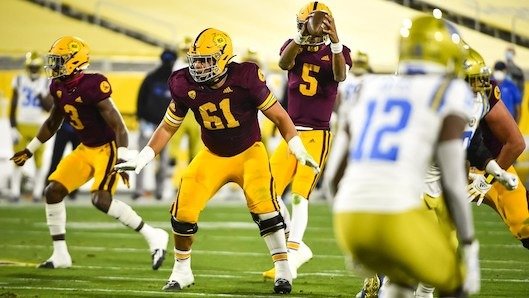 The unquestioned best interior offensive linemen coming back in the Pac-12 has quickly turned into a dominant inside presence.
I wouldn't be surprised if West is the best offensive lineman in the Conference by the end of the season. 
5.
Nate Eldridge,
Senior Center,
Oregon State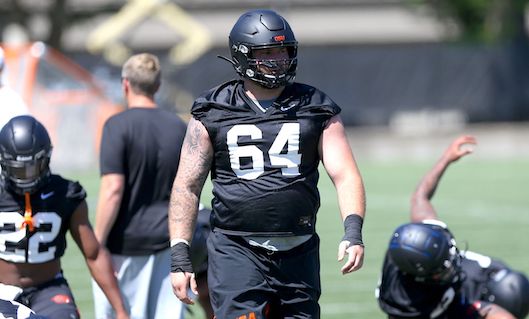 Another former transfer sticking around for another year who is a huge boost for his team.
Eldridge has been in the Pac-12 for more than half a decade now and he is one of the most-skilled and experienced OL in the Conference.
6.
Kellen Diesch,
Senior Tackle,
Arizona State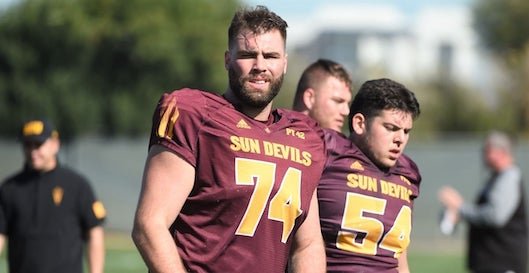 The Texas A&M transfer was a steady force for the Sun Devils in 2020, and he gives them a huge boost returning for an extra year.
Diesch could quietly be the most consistently reliable left tackle in the Conference coming back. 
7.
Joshua Gray,
Freshman Tackle,
Oregon State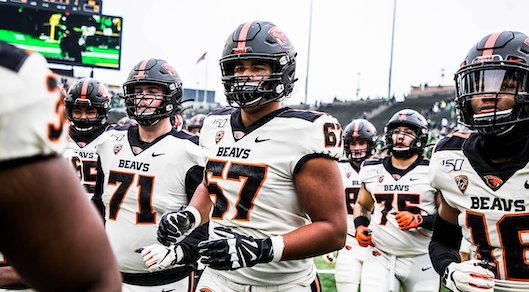 Gray stepped in at left tackle in 2020 and immediately became one of the best linemen in the Conference.
He earned All-Pac-12 honors and was part of why Jermar Jefferson ran for a zillion yards in the shortened season. 
8.
Henry Bainivalu,
Senior Guard,
Washington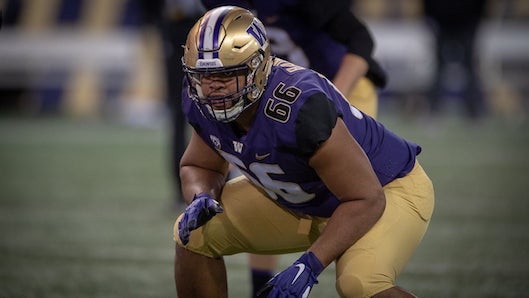 The ultra talented big man seemed to put it together in 2020, grading out as one of the best linemen in the Conference.
He could put it together even more as a senior as part of a Husky offensive line with high expectations. 
9.
Sataoa Laumea,
Freshman Guard,
Utah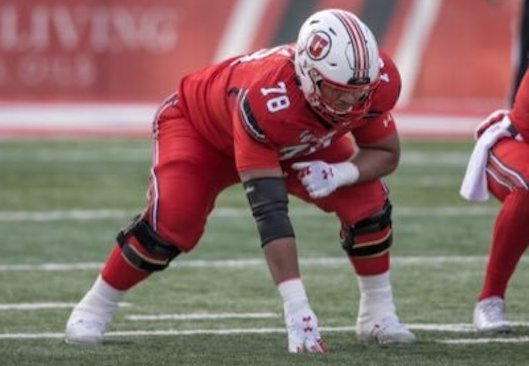 Earned All-Pac-12 honors as a freshman and was arguably Utah's best OL at times.
Laumea has a bright future and looks to quickly become one of the strongest run blockers in the Pac-12. 
10.
Victor Curne,
Junior Tackle,
Washington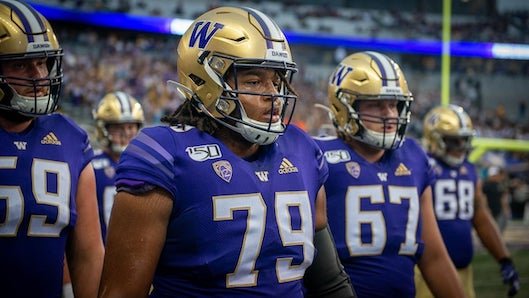 Like Bainivalu, Curne quietly was one of the highest-rated linemen in the shortened 2020 season.
He's a shorter type guard who is strong in run blocking and anchors the right side of what could be the Pac-12's best offensive line. 
11.
Alex Forsyth,
Senior Center,
Oregon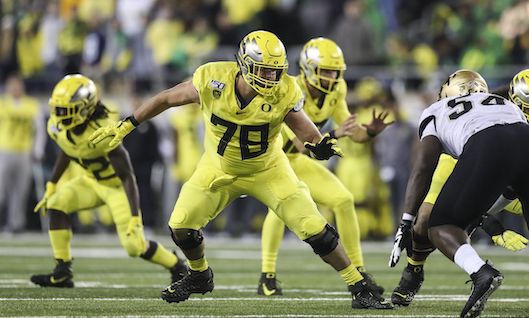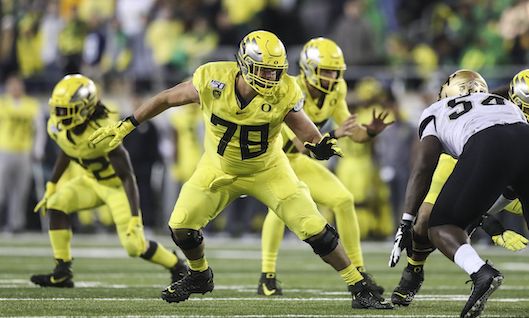 The Ducks are loaded with upperclassmen, borderline Second Team All-Pac-12 linemen, and Forsyth is the best of them.
I could see him taking a step forward from here, too, in his second year starting and with Mario Cristobal's tutelage. 
12.
Sean Rhyan,
Junior Tackle,
UCLA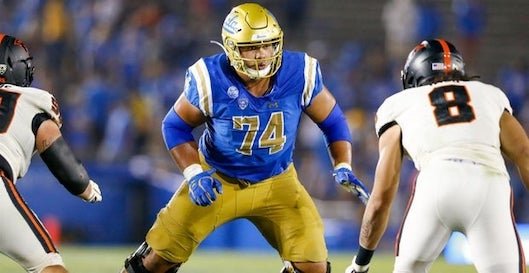 The former blue chip recruit was better as a freshman but I expect him to turn it back around as he might be the most-talented lineman in the entire conference.
Rhyan should turn the corner, and could test the First-Team All-Pac-12 level. 
---
—More from Jack Follman—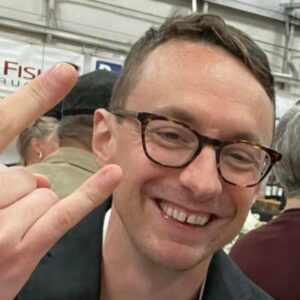 Latest posts by Jack Follman
(see all)