Posted on January 30, 2023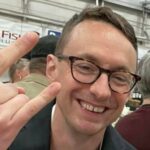 By Jack Follman, SuperWest Sports
T
he Pac-12 just finished a mixed bowl season. USC and Utah losing their NY6 games stung after a solid showing from the rest of the Conference.
The Pac-12 still sorely lacks the ability to punch with the big-time programs in college football on a regular basis.
Good news/bad news, the Conference lacks bluebloods on the schedule out-of-conference in 2023.
It's a mix of games against teams from other power conferences, ones that are dangerous, but very beatable, along with some mid-majors.
So, it's not the most exciting slate, but one that should be super competitive with hopefully a lot of Pac-12 teams coming out unscathed.
Here are what I think are the Top 12 games:
1. USC at Notre Dame
October 14
South Bend, IN
T
he Trojans and Irish might finally be good in the same season.
This midseason road game should be a major showdown and huge for the Trojans as they chase the CFP.
It should also be an interesting matchup as the Irish should be better on defense and the Trojans should still have an electric offense.
2. Florida at Utah
August 31
Salt Lake City, UT
A
rematch of one of the best games of all of 2022.
The Utes get Florida to come up to Salt Lake City this time and have a chance for revenge.
The Gators won't be ranked but it's still a huge game for the Utes and the Conference and the Gators should be talented and tough again and improved in their second year under Billy Napier.
3. Oregon at Texas Tech
September 9
Lubbock, TX
T
he Ducks get their big nonconference game in Lubbock against a team that should be just outside of the Top 25 and a great test.
This one is especially interesting as former Duck QB starter Tyler Shough starts for the Red Raiders and Bo Nix gets his 2023 Heisman campaign started.
The Ducks can get themselves into the CFP conversation with a win but have the cards stacked against them if they lose.
4. Washington at Michigan State
September 16
East Lansing, MI
B
eating Michigan State in Seattle last year announced that the Huskies were back and now Michigan State will try to do the same thing to the likely highly-ranked Huskies when they come to East Lansing in September.
The Huskies should be favored, but it's a tough road game and environment and the pressure will be huge.
5. Utah at Baylor
September 9
Waco, TX
T
he Utes have one of the toughest non-conference schedules in the nation.
They head to Waco right after playing Florida for what should be a great matchup.
Like a lot of 2023 Pac-12 nonconference opponents, Baylor was a major disappointment in 2022 and this is a great chance for them to get a big win and get themselves ranked again.
6. Colorado at TCU
September 2
Fort Worth, TX
T
his is an awesome game to open the season. Coach Prime makes his debut in Fort Worth against the Horned Frogs who just played for a national title.
The line will heavily favor TCU but they lose a ton from 2022 and this could be a more interesting game than some think.
You never know. Either way will be interesting to see how Deion and Colorado start out.
7. Nebraska at Colorado
September 9
Boulder, CO
T
his rivalry renews in a huge setting with Coach Prime's first game in Boulder.
The environment should be one of the most exciting in college football in 2023 and the Buffs may have a distant chance to win against a Nebraska program that is still struggling and starting over with its own new coach.
8. Wisconsin at Washington State
September 9
Pullman, WA
T
he Cougars made a big splash in 2022 when they beat Wisconsin in Madison.
Now the Badgers make an unheard-of power conference nonconference team taking a trip to Pullman, and with new coach Luke Fickell.
It's a huge game for both teams and one that should be pretty even in a very fun environment in Pullman.
9. Oklahoma State at Arizona State
September 9
Tempe, AZ
K
enny Dillingham gets his first chance to make a statement in Tempe with the Cowboys coming to town.
Oklahoma State is yet another program that should be solid, but not ranked and beatable for the Sun Devils.
This will be a great temperature check game early for the Dillingham Sun Devils.
10. Arizona at Mississippi State
September 9
Starkville, MS
T
his is a huge game for Arizona in a big season for Jedd Fisch as they go to play at what should be a Ranked MSU team.
It's a huge challenge in SEC country and a chance for the Wildcats to make a statement and turn the corner, which I think they can do.
11. Auburn at Cal
September 9
Berkeley, CA
A
n SEC team coming out to Pac-12 territory is always fun and the Bears have a shot here against a rebuilding Auburn program.
This could be a tight game with a lot on the line for the Bears as they try to cling to staying solid in college football after a few years of slipping away.
12. Boise State at Washington
September 2
Seattle, WA
W
hat will likely be the Pac-12's top-ranked team in Week One hosts a program that still seems like it has a connection to UW, even though Chris Petersen is long gone.
The Broncos are always a tough out and this could be a sneaky good game as UW gets started with a ton of pressure on their 2023 campaign.
Other Great Games
UCLA at San Diego State, September 9
San Diego State at Oregon State, September 16
Colorado vs. Colorado State, September 16
Fresno State at Arizona State, September 16
Coastal Carolina at UCLA, September 2
---
—More from Jack Follman—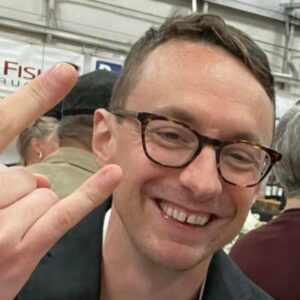 Latest posts by Jack Follman
(see all)