Posted on February 2, 2023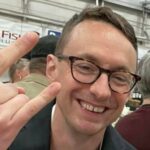 By Jack Follman, SuperWest Sports
T
he 2022 Pac-12 season left a lot on the table with a lot of the top teams not playing each other—specifically, USC not playing Oregon or Washington.
That's not the case this year.
2023 is going to be a tight and tense and competitive conference slate, perfect for the last true year of the Conference.
Big games start right out the gate and go all the way through rivalry week.
Not surprisingly, the list is filled with the preseason favorites of Oregon, Oregon State, USC, Utah, and Washington.
Here's my Top 12:
1. Oregon at Washington
October 14
Husky Stadium
T
he Ducks and Huskies met in one of the best games of the entire season last year with Washington pulling out a tight upset to get the rivalry back going again.
There should be so much on the line in this game and a win would be huge for either program in the rivalry on top of just likely giving whoever wins a big advantage in the chase for the Pac-12 Championship Game.
Plus, Bo Nix vs. Michael Penix Jr.
2. Washington at USC
November 4
Los Angeles Coliseum
N
ot getting this game last year was a minor tragedy given how exciting both teams' offenses were.
They should be similar teams in 2023, led by QBs Michael Penix Jr. and Caleb Williams.
The timing of the games also means the national and conference championship implications could be huge in one of the last USC showdowns in Conference history.
3. Utah at USC
October 21
Los Angeles Coliseum
A
rematch of the two games that decided the conference last season.
This year it is in The Coliseum and the Trojans will be out for revenge after getting embarrassed in the Pac-12 Championship Game.
This matchup will almost assuredly decide the battle of what used to be the South.
4. USC at Oregon
November 11
Autzen Stadium
T
he 2022 season also really lacked having this game on the schedule.
The Trojans going into Autzen for the last time with just a few weeks left will be electric.
There's a great chance this one will have CFP implications and Caleb Williams vs. Bo Nix will be a hell of a show.
5. Oregon State at Oregon
November 24
Autzen Stadium
T
his rivalry should be a classic again with a ton on the line.
Both teams will be ranked going into the season and the Ducks will likely be set on kill trying to avenge last year's epic comeback from the Beavers.
Should be the best and biggest game of rivalry week in the Pac.
6. Utah at Washington
November 11
Husky Stadium
I
have the Utes and Huskies as the top-ranked Pac-12 teams going into the season.
They'll clash late-season in Seattle in what could be a preview of the Pac-12 Championship Game.
7. UCLA at USC
November 18
Los Angeles Coliseum
T
he Bruins and Trojans had an epic shootout last season.
The Bruins aren't expected to be as good this year but that doesn't mean this shouldn't be a great one with a lot on the line.
8. Oregon at Utah
October 28
Rice-Eccles Stadium
T
his has been one of the biggest games in the Pac-12 each season now for a few years.
Both teams should be ranked and right in the thick of the Conference Championship chase with a nice matchup of Oregon's dynamic offense against Utah's tough defense.
9. Washington at Oregon State
November 18
Reser Stadium
T
he Beavers took the Huskies down to the very last play last season in Seattle and now bring Washington down to Corvallis on the second-to-last week of the season.
This will probably be a Pac-12 Championship elimination game between two tough teams.
10. Utah at Oregon State
September 29
Reser Stadium
A
big early domino and a chance for Oregon State to make a mark at home.
Both these teams are tough and have similar styles so this should be an interesting battle of wills in Corvallis.
11. UCLA at Utah
September 23
Rice-Eccles Stadium
The Bruins bullied the Utes a bit in Pasadena last October and made a huge buzz in the Conference.
Going up to Salt Lake City to open Pac-12 play is going to be a monster and both teams know this will be a massive game for rivals that were formerly part of the now-defunct South Division.
12. Colorado at Oregon
September 23
Autzen Stadium
T
his might not be the most competitive game of the season.
Still, it's all about Coach Prime making his debut in the Pac-12.
It should be extra fun with him debuting against the swaggiest program in the Conference that he's competing with for that title.
Other Games to Watch
Oregon at Arizona State, November 18
USC at Colorado, September 30
UCLA at Oregon State, October 14
Washington State at Washington, November 25
Washington at Arizona, September 30
---
—More from Jack Follman—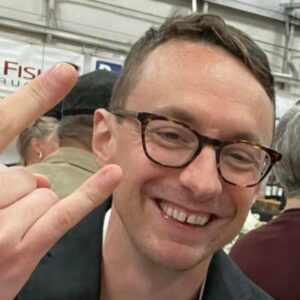 Latest posts by Jack Follman
(see all)