Posted on May 31, 2023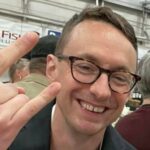 By Jack Follman, SuperWest Sports
I
have already ranked quarterbacks and running backs individually, so it may seem a little nonsensical to rank them together as Pac-12 backfield units.

But the whole is greater than the sum of its parts, and now that so many QBs are dual-threats, a portion of a QBs value is their running ability.
So categorizing them with running backs makes some sense.
It's one of the best years for quarterbacks in the Conference and a nice year up top for running backs as well, even if the latter group lacks depth and proven superstars.
All of this makes these units really hard to rank this year.

1.

Oregon 
QB Bo Nix, RB Bucky Irving, RB Noah Whittington, RB Jordan James, RB Dante Dowdell
T
he Ducks have the elite combination of a top-flight quarterback, arguably the best running back in the Conference, and an excellent number two.
They also have exciting young running backs in the fold and an interesting backup QB in Ty Thompson.

2.

USC
QB Caleb Williams, RB MarShawn Lloyd, RB Austin Jones, RB Raleek Brown
H
aving Williams at QB obviously makes all the difference here.
South Carolina transfer Lloyd would make a huge impact if he comes in and is able to be a star. Veteran Jones provides excellent depth and young Brown has star potential.

3.

Washington
QB Michael Penix Jr., RB Dillon Johnson, RB Cam Davis, RB Richard Newton
P
enix is the star and the running back group is really interesting.
Mississippi State transfer Johnson brings a versatile skill set as a good receiver and Davis has a ton of potential. They have a solid backup QB in Dylan Morris as well.

4.

Oregon State
QB DJ Uiagalelei, RB Damien Martinez, RB Deshaun Fenwick, RB Jam Griffin
D
JU has a great chance to upgrade the quarterback position in Corvallis and the running back group is already more than fine.
Martinez could be the best back in the Conference and Fenwick and Griffin are excellent depth players.

5.

Arizona
QB Jayden de Laura, RB Michael Wiley, RB DJ Williams, RB Jonah Coleman, RB Rayshon Luke
d
e Laura can be great at times and certainly is one of the most dangerous quarterbacks in the Conference.
Wiley was sneaky good in 2022 and the rest of the backs provide good depth.

6.

Utah
QB Cam Rising, RB Micah Bernard, RB Ja'Quinden Jackson, RB Jaylon Glover, RB Chris Curry, RB Charlie Vincent
R
ising is back for another run in the Pac-12 and it's huge for the Utes.
The running back group doesn't have a star yet but Jackson feels like he could be that guy.

7.

Washington State
QB Cam Ward, RB Nakia Watson, RB Jaylen Jenkins, RB Dylan Paine
A
potentially underrated group here.
Ward is a big-time playmaker and Watson quietly put up really good numbers last year.

8.

Cal
QB Sam Jackson V, RB Jaydn Ott, RB Byron Cardwell, RB Justin Williams-Thomas
T
he Bears have to instantly rebuild at QB with TCU transfer Jackson.
Ott could be the best back in the Conference and Cardwell, the Oregon transfer, looked like he was going to be a star earlier in his career, before injuries.

9.

UCLA
QB Colin Schlee, QB Dante Moore, RB Carson Steele, RB TJ Harden, RB Keegan Jones
A
lot of rebuilding here with Dorian Thompson-Robinson and Zach Charbonnet off to the NFL.
Kent State transfer Schlee and five-star freshman Moore bring a lot of intrigue to QB and the running back group is healthy with Ball State transfer Steele and Sun Bowl star Harden there with speedster Jones.

10.

Arizona State
QB Drew Pyne, QB Jaden Rashada, RB Cameron Skattebo, RB Tevin White, RB George Hart III
A
nother team with a question at quarterback and a smaller school running back transfer.
Pyne brings experience and Rashada brings blue-chip talent so they should be at least solid at QB and they'll be solid at running back if Skattebo can play similar to how he did at Sacramento State.

11.

Colorado
QB Shedeur Sanders, RB Deion Smith, RB Dylan Edwards
S
anders leads a refresh of the Colorado backfield.
It's hard to not see him being an upgrade and Edwards is a talented freshman who could become a go-to back right away.

12.

Stanford
QB Ari Patu, RB EJ Smith, RB Casey Filkins, RB Brendon Barrow
T
ough drop here.
A lot of unknowns for Troy Taylor in year one. Smith could be really good if he can stay healthy.
---
—More from Jack Follman—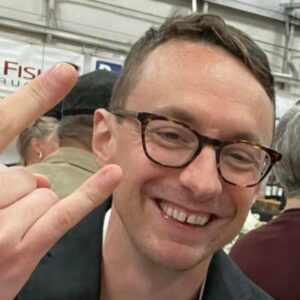 Latest posts by Jack Follman
(see all)